Plant Based Diet 101: A Beginner's Guide!
Introduction to Plant-Based Diets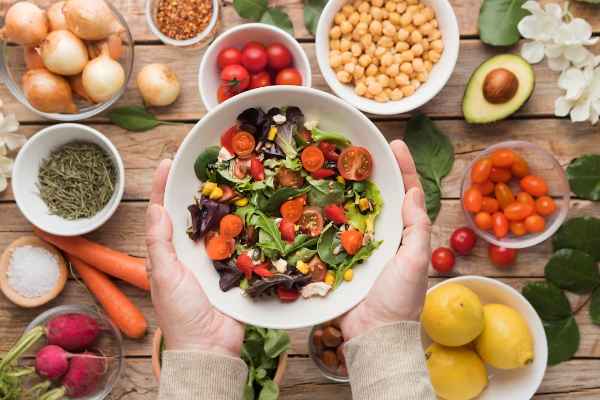 Eating a plant-based diet is becoming increasingly popular among those wanting to make a positive environmental impact and improve their overall health. Plant-based diets are far more focused on consuming whole, natural foods and managing macronutrient intake, which can have a great effect on overall well-being. Here's an introduction to get you started in the world of plant-based eating: 
Understand the Basics of Eating Plant-Based
A plant-based diet means that vegetables, fruits, legumes, and grains take center stage in your meals. Plant proteins such as tempeh, tofu, and lentils also feature heavily in many dishes. You can follow strict veganism. It includes no animal meal, not even honey or eggs. Or choose to include some lightly processed plant foods such as dairy substitutes and non-dairy cheese, 'meat' products made from plants such as seitan or veggie burgers. Technically, any food that doesn't come from an animal is vegan.
Discover Healthy Recipes and Food Combinations
An important part of eating a wholesome plant-based diet is understanding what your body needs nutritionally. And how to combine food correctly for optimum digestion. Spices like ginger, turmeric, and garlic help unlock otherwise 'locked' minerals, while prebiotic-rich accompaniments like oats help support gut health by feeding positive bacteria within the digestive system. To start discovering vegan recipes that provide essential nutrients for your body, explore blogs and social media focusing on nutrition-rich whole food meals or enlist the help of library resources with books about healthy cooking choices for vegans or vibrantly colored dishes packed full of antioxidants.
Try Out Different Vegan Grocery Options
Navigating the grocery store aisle is easier than ever now since most major stores carry vegan food options. Everything from tofu patties to soy milk creamer has become commonplace. If you prefer having access to organic produce options however not all supermarkets offer these options across the board. Consider searching online for local farmers markets offering fresh seasonal fruit & vegetable boxes delivered weekly right to doorsteps. Perfect if you find it tricky getting out & about shopping during COVID uncertainty periods!
The benefits of following a plant-based diet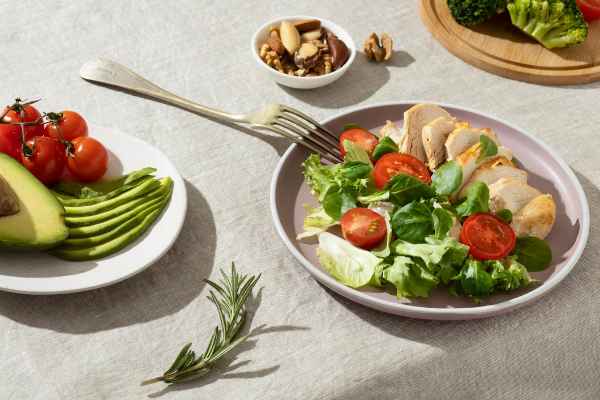 Consuming more plants offers numerous benefits:
Improved Heart Health:

Studies have shown that individuals who follow a plant-based diet tend to have lower blood pressure and cholesterol levels – which can help reduce the risk for heart disease. Furthermore, research suggests that people who stick to a vegan or vegetarian lifestyle may live longer than their counterparts who consume animal products.

Weight Loss Benefits:

Plant-based diets are generally lower in calories than other types of diets due to their high fiber content—a nutrient that helps you feel fuller for longer. Additionally, some studies have suggested that following a vegan lifestyle may lead to increased weight loss compared to those who follow an omnivorous one.

Lower Risk for Type 2 Diabetes:

Eating a variety of minimally processed plants can make it easier to maintain healthy blood sugar levels – which can reduce your risk for type 2 diabetes over time. Consumption of refined sugars should still be monitored, however; even vegan diets are not exempt from its unhealthy effects when consumed in large amounts!

Improved Digestion:

Eating more fiber through consuming plants is one of the best ways to support digestion; as they help keep bowels regular while aiding in nutrient absorption along the digestive tract. Fibre also helps balance out our gut bacteria – keeping us healthier on the inside!
Food Groups in a Plant-Based Diet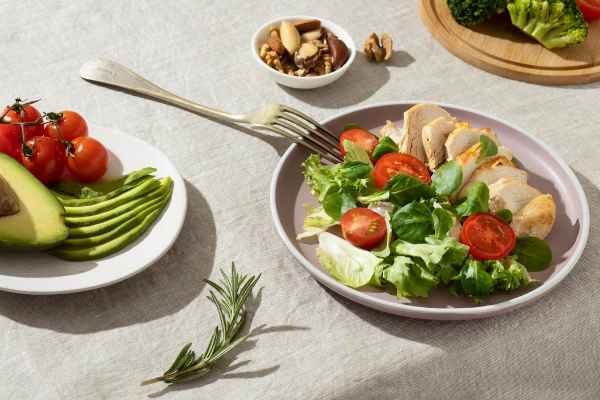 A plant-based diet consists of a variety of foods including fruits, vegetables, grains, legumes, nuts, and seeds. These food groups are the foundation of any plant-based diet and provide many essential vitamins and minerals. Fruits and vegetables contain antioxidants that can help protect against disease and improve overall health. Grains such as oats, quinoa, wheat, brown rice, and barley provide complex carbohydrates for energy. Legumes like beans and lentils are high in protein to keep you feeling full longer while providing important nutrients such as iron and zinc. Nuts and seeds are great sources of healthy fats which can help balance cholesterol levels in the body. Eating from these food groups is key to a balanced and nutritious plant-based diet that will provide all the essential nutrients your body needs for optimal health.
How to Get Started with Plant-Based Eating?
Plant-based eating is a great way to improve your health and reduce your environmental footprint. To get started, begin by replacing unhealthy snacks with healthier plant-based options such as nuts, seeds, fruits, and vegetables. Instead of meat and cheese, opt for plant-based proteins such as beans, lentils, and tofu. Try experimenting with new plant-based recipes. Don't forget to add heart-healthy fats such as nuts and avocados to keep you full and energized throughout the day. Finally, drink lots of water to stay hydrated and make sure you get adequate vitamins and minerals from your meals. With a little bit of planning, you can start eating healthily in no time!
Tips for Sticking with a Plant-Based Diet
Eating a plant-based diet can be a great way to improve your health, but it can be difficult to stick with it if you are not used to it. The key to success is to make sure that you have easy and convenient plant-based meals available, and that your pantry is stocked with healthy foods so that when hunger strikes, you are prepared with something nutritious. Additionally, having conversations with friends or family who also follow a plant-based lifestyle can help provide support and encouragement along the way. Finally, be flexible and willing to experiment with new dishes in order to keep your routine from becoming too monotonous!
Top 10 Foods for an Easy Transition to Eating Plant-based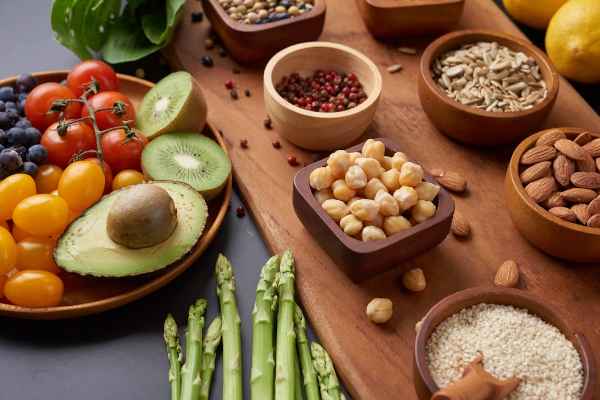 Eating plant-based is a great way to improve your overall health and reduce your environmental footprint. With the right foods in your kitchen, transitioning to a plant-based diet can be easy and delicious. The top 10 foods for an easy transition include beans, whole grains, fruits and vegetables, nuts, tofu, seitan, tempeh, nutritional yeast, vegan dairy alternatives (such as almond or coconut milk), and vegan protein powders. Having these ingredients on hand will make meal preparation much simpler while providing essential nutrition and flavor to ensure that you're eating entrees that are hearty, satisfying, and healthy.
Practical tips for getting started with a plant-based diet 
Starting a plant-based diet can be intimidating, but it doesn't have to be! With some simple tips, you can easily make the transition. Begin by adding more plant-based items such as nuts, seeds, beans, and legumes to your existing meal plan. Incorporate leafy greens and colorful vegetables into your meals every day. You can also use sources of vegan proteins like tempeh or tofu. Don't forget to buy plenty of spices and herbs to flavor your dishes and get creative! With these simple tips, you'll be well on your way to starting a healthier, plant-based lifestyle.
How to easily incorporate more plant-based foods into your meals
One way to easily incorporate more plant-based foods in your meals is through smoothies and juices. These drinks, if made properly, can provide all the essential vitamins, minerals, and proteins you need for a balanced meal. Additionally, adding more fruits and vegetables to your diet help provide added fiber which is important for digestive health. Furthermore, incorporating nuts, seeds, and legumes into any meal or snack is also an easy way of increasing your intake of plant-based foods while still getting plenty of nutrition.
Necessary nutrients on a plant-based diet and supplements you may need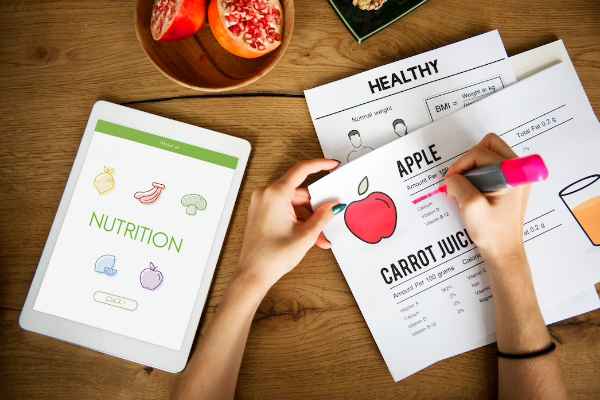 Eating a plant-based diet can be very healthy, but it's important to make sure you're eating foods with the essential nutrients your body needs to stay healthy. Some essential nutrients that may need to be supplemented on a plant-based diet are vitamin B12, vitamin D, omega-3 fatty acids, calcium, and iron. Also, some people may require additional protein or extra calories while following a vegan or vegetarian diet. To ensure optimal nutrition on a plant-based lifestyle, talk to a healthcare provider who can provide advice on what supplements and foods you should consider adding to your daily routine.
Potential risks of following a plant-based diet, and how to minimize them
Plant-based diets are increasingly popular, as they have a range of health benefits. However, it is important to be aware of the potential risks of a plant-based diet. And take steps to minimize them. For example, a plant-based diet can lead to deficiencies in essential nutrients. Such as protein, iron, and calcium if not carefully planned. Furthermore, highly processed vegan or vegetarian options can contain high levels of fat and sugar. To minimize these risks, it is important to ensure that meals include nutrient-rich plant sources while avoiding highly processed foods. With careful planning and balanced meals, a plant-based diet can provide all the nutrients needed for good health.
Common Mistakes to Avoid When Starting a Plant-Based Diet
One of the most common mistakes when starting a plant-based diet is not getting enough variety. It is important to mix things up, to avoid boredom at meals. Another mistake is eating too many processed foods. Although these may be vegan, they may lack nutritional value and freshness. Additionally, restrictive diets can set you up for not encountering success and sabotaging your goals. Lastly, attempting to completely eliminate all animal products from your diet too quickly can backfire. It's best to take the transition step by step if possible.