Reflexology Techniques: How It Can Improve Sleep
Reflexology Techniques is a sort of therapy that focuses on your feet by applying varying amounts of pressure to different locations. Reflexology promises to assist with everything from sinus congestion to birth pains. However, the present research is of poor quality. There is no well-designed research that suggests reflexology is superior to foot massage. However, most studies compare reflexology to standard therapy and frequently find a benefit. In this blog we are going to explore everything about reflexology, therefore if you want to learn about this topic then this article is for you. 
What is Reflexology Techniques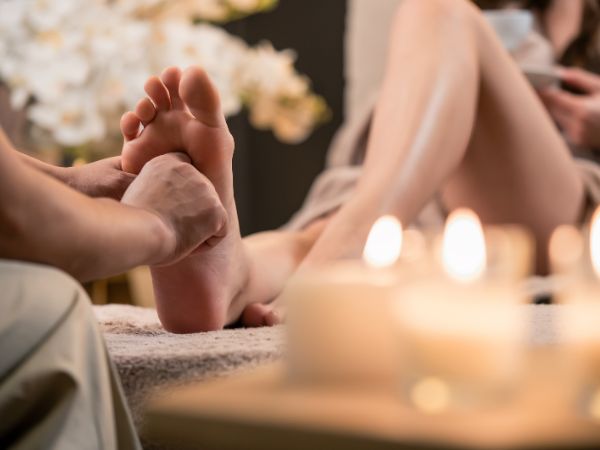 Reflexology is a sort of therapy that involves applying moderate pressure to certain areas on your feet (and maybe your hands or ears) to help you feel better. The premise is that this reduces stress, which allows your body to function more effectively. Zone treatment is another name for it. Reflexology, like acupuncture and acupressure, connects points on the exterior of your body to the inside. However, such therapies employ locations on your entire body, not just your feet, hands, and ears. While reflexologists do use their hands, it is not massage. Reflexology, like the other therapies, is a supplement to medical treatment. Reflexology, like the other therapies, is a supplement to medical treatment. It can be used in conjunction with regular treatment, but it is not a replacement for it, and reflexologists do not diagnose or treat ailments.
Benefits Of Reflexology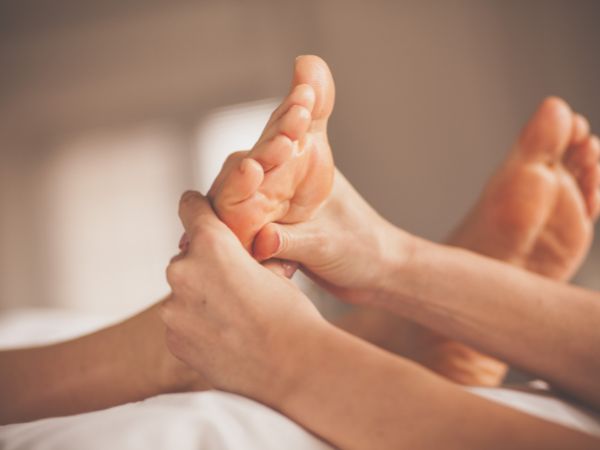 Reflexology has numerous potential advantages, but only a handful of them have been studied scientifically.
There is scant evidence that reflexology can assist with:
minimize anxiety and stress

relieve pain, increase mood, and overall well-being
Furthermore, many have stated that reflexology has aided them in the following ways:
Improve their immune system

Improve the quality and quantity of sleep

Recuperate from colds and bacterial illnesses

Cure sinus problems

Heal from back pain

Rectify hormonal imbalances

Increase fertility

Alleviate arthritis discomfort by improving digestion
Reflexology Treatment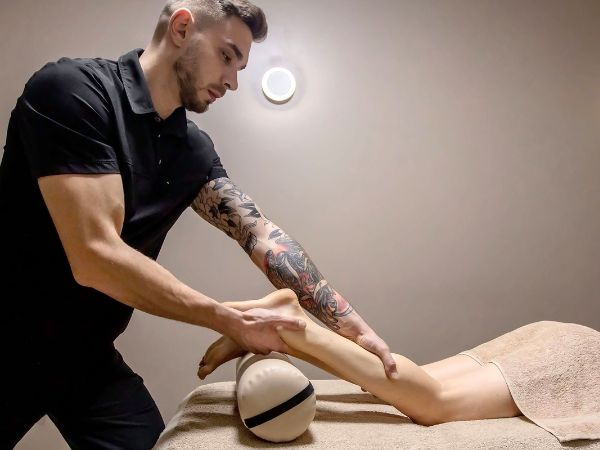 A reflexologist will apply pressure to certain parts of your foot based on where you are experiencing pain and discomfort. Consider the sensation of having your foot touched. It's soothing and calming. In reality, this is most likely why reflexology is useful, as there is no proof that reflexology is more beneficial than regular foot massage. A foot massage may boost your mood, stress level, energy level, and sleep.
When you are worried or apprehensive, your sympathetic nervous system, sometimes known as your fight or flight reaction, jumps into high gear. A foot massage is said to boost your parasympathetic response, allowing you to focus on regular and day-to-day activities. "The parasympathetic nervous system is that relaxation response that allows your body to maintain homeostasis, which promotes self-healing and balance," adds Bodner. "It can do its best to look after you and keep you as healthy as possible."
Foot Reflexology and Its Pressure Points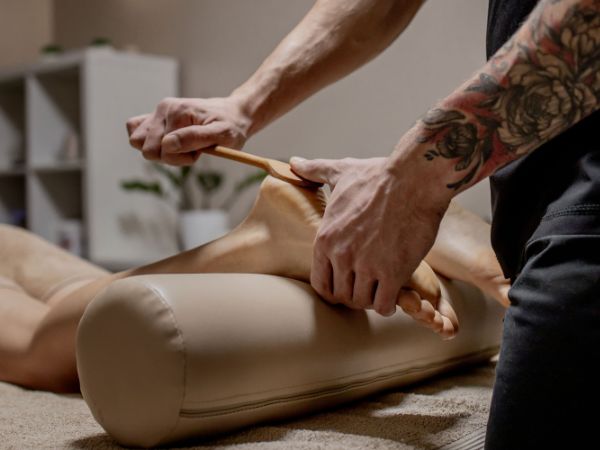 Foot reflexology is a type of massage treatment in which pressure is applied to certain areas on the foot. It is intended to alleviate pain and promote general wellness.
According to proponents of foot reflexology, numerous points in the foot influence the health of an organ or system elsewhere in the body. The different pressure points on the foot, ranging from the tip of the toes to the ankle, are considered to have an impact on health in areas such as:
Head/ brain: the top of the toes

Toes in the middle: Sinuses and the face

Bottom of the toes: Teeth, gums, and jaw 

The pinky toe's base: Neck

The foot's outside lateral (away from the center) side: limbs (arms, elbows, knees, and legs)

The foot's outside medial (near-center) side: Neck, brain stem, thymus, spine, and bladder are all affected.

Lower back: The lateral side of the ankle
Hand Reflexology Techniques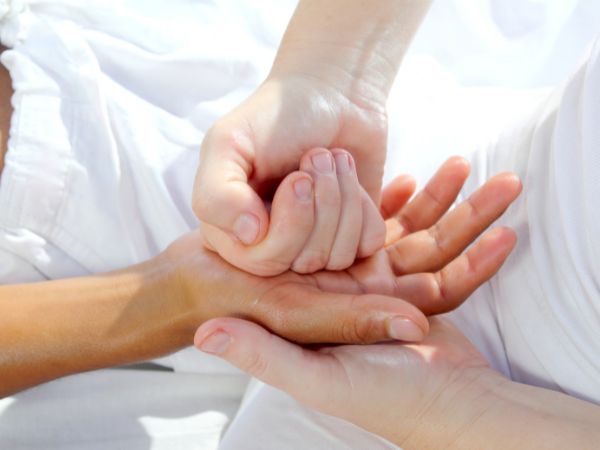 Hand reflexology is a type of massage that involves applying pressure to reflex sites in the hands. Because these reflex sites are thought to be linked to other sections of the body, rubbing them guarantees that the entire body is treated throughout the reflexology session. 
Hand reflexology, like having a reflexology foot massage, has several advantages. Hand reflexology is a safe and calming method that may even be done (with caution) during pregnancy. It is a holistic approach that gets your body's natural processes working for you. 
Is It Safe To Go For Reflexology Techniques
Reflexology is deemed safe for the majority of individuals; but, like with any health program, you should consult with your healthcare physician before beginning sessions.
The most serious safety risk with reflexology is that it might be used instead of conventional therapy. Reflexology should be used in conjunction with regular medical therapies only. On its alone, it is not regarded as an effective therapy for disorders. Using it instead of seeking medical attention might result in:
Diagnosis omitted or incorrect

Ineffective treatment

Treatment was postponed.

In the absence of successful therapy, the situation deteriorates.
Side Effects Of Reflexology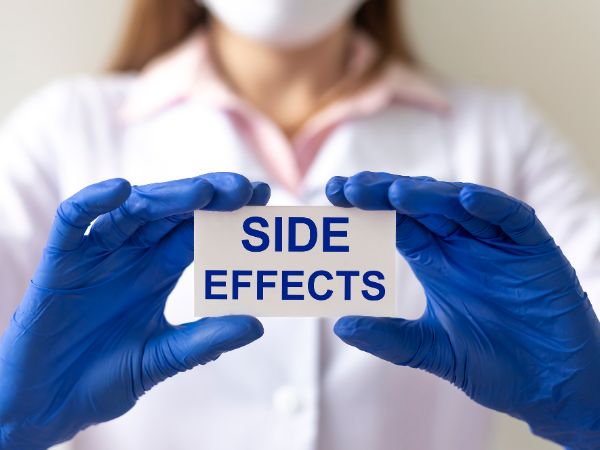 Reflexology is regarded to have little adverse effects in general. Some persons may have the following side effects:
Light-headedness

Tenderfeet Emotional Reaction

Urinating more often
Reflexology Techniques Vs Massage
While both massage and reflexology are recognized for their calming effects, they serve different purposes. "Foot or hand reflexology is a therapeutic massage with sustained pressure instead of broad strokes, like a classic massage," Martinez said. "Fine detail and pressure are applied to specific reflex points and held until released."
A massage may be more effective for general relaxation and muscular complaints, but reflexology may be able to address particular issues with concentrated spots on the foot.
Conclusion
Reflexology is a technique that includes stimulating certain regions of the feet, hands, and/or ears. The assumption is that locations on the feet and hands correspond to bodily parts and organs. There is insufficient data to recommend reflexology as a therapy or cure for any ailment. Some research demonstrates that reflexology has health advantages, although the majority of investigations are of poor quality, tiny, or faulty. Stress alleviation, pain treatment, and relaxation may all benefit from reflexology.
Also, Read: