Tooth Enamel Common Myths: Debunked!
Overview of Tooth Enamel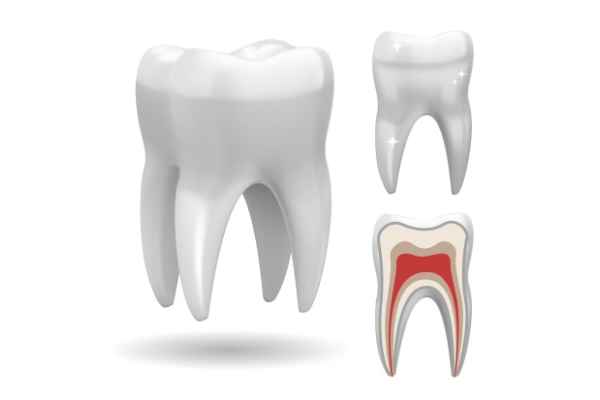 Tooth enamel is the hardest and most highly mineralized substance in the human body. It's a tough, outer layer that protects your teeth from decay and other damage. While tooth enamel is very hard, it can still wear away over time due to poor oral hygiene or consuming certain foods. Read on to learn more about tooth enamel, how it keeps your teeth healthy, and what you can do to make sure yours stays strong for years to come.
What is Tooth Enamel?
Tooth enamel is made up of minerals like calcium phosphate and magnesium phosphate which form a protective layer around each tooth. This outer coating gives each tooth its distinct shape and structure and helps protect them from daily wear and tear like crunching on ice or grinding your teeth at night. Tooth enamel is the outermost layer of the teeth and is made up of minerals. There are several forms that tooth enamel can take, including incipient, translucent, and opaque. Incipient enamel is the initial stage of development in which individual crystals of calcium phosphate form. Translucent enamel is developed as the crystals become larger and overlap each other to create a stronger structure. Opaque enamel contains larger crystals and appears much whiter than the other two types of enamel. Additionally, this type provides greater strength protection from acids and wear when compared to incipient and translucent enamel.
Functions and Benefits of Tooth Enamel
Tooth enamel is the hardest and most highly mineralized substance in the human body. It acts as a protector of the underlying tissues of the teeth, providing them with protection against cavities and fractures. It also has an insulating layer that protects the nerve cells of the teeth from extreme temperatures and helps keep overall oral health in check. Alongside this protective function, tooth enamel also plays a crucial role in our ability to chew, swallow, and taste food; aiding us in being able to make out finer distinctions between flavors and textures.
Causes of Enamel Wear and Damage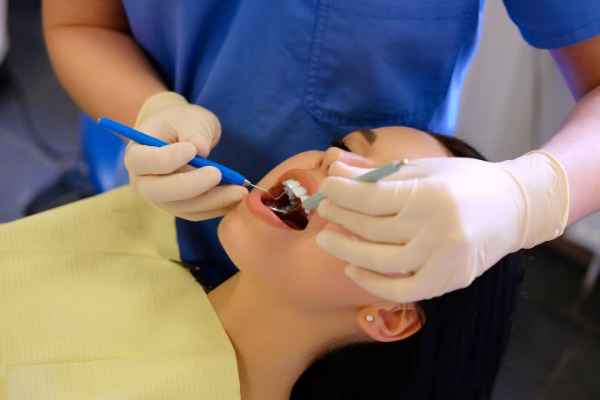 Enamel wear and damage can happen due to various factors, such as aging and genetics, but can also be caused by lifestyle choices. Eating acidic foods or drinking sugary beverages (such as soft drinks) can cause enamel wear and damage, in part because of the acidity that causes enamel to be worn away. Brushing vigorously or with a hard-bristled brush can also wear away at the enamel while grinding teeth while sleeping damages it further. Poor oral hygiene combined with any of the other factors mentioned here can even accelerate the process. Keeping up with regular dental check-ups and taking better care of your teeth is essential in preventing enamel wear and damage.
Why is Tooth Enamel Important?
It is the hardest and densest part of your teeth, and it's essential for keeping their underlying structures safe. It's made up of hydroxyapatite crystals, which are far stronger than bones and resistant to wear and tear. It acts like a barrier to protect the dentin that lies underneath, preventing bacteria from making their way into your mouth and potentially causing infections. Additionally, tooth enamel allows us to properly chew our food, aiding in digestion. It also keeps our teeth looking attractive by completing the white shine on our smile. 
What are the Effects of Enamel Loss?
The main effect of enamel loss is sensitivity and pain in the teeth. When the top layer of the tooth that protects it wears away, things like cold foods, sweets, and even warm temperatures can irritate the underlying dentin layer, causing pain. This discomfort can be particularly noticeable when you're eating or drinking something sugary or acidic. Without enamel to protect your teeth from bacteria and material buildup, cavities tend to form easily — so regular checkups with your dentist are essential for monitoring enamel strength and preventing further destruction.
Maintaining Healthy Enamel with Good Dental Hygiene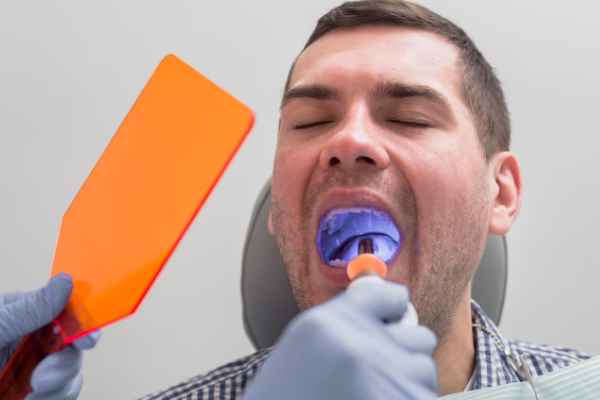 Good dental hygiene is essential for maintaining healthy enamel and avoiding cavities and tooth decay. Brushing your teeth twice daily, flossing at least once a day, using mouthwash, eating crunchy fruits and vegetables to stimulate saliva production, and limiting sugary foods are all important habits that should be practiced routinely in order to maintain healthy enamel and a healthy smile. Additionally, regular visits to the dentist will help with the early detection of any signs of tooth decay or gum disease that could potentially lead to long-term oral health problems.
How Can We Protect Our Tooth Enamel?
An important part of dental hygiene is protecting our tooth enamel. Brushing twice a day with fluoride-containing toothpaste, flossing to keep the teeth and gums clean, and reducing the intake of sugary foods and drinks are all critical to protecting our tooth enamel. Regular dental checkups can also help identify any weak spots in our enamel and steps can be taken to prevent any further damage or decay. Additionally, it's good practice to limit acidic food and drinks (like soda) as these types of items can erode the tooth enamel over time.
Food That Can Help To Strengthen the Tooth Enamel
Foods that can help strengthen tooth enamel include dairy products, seafood, and nuts. Dairy products such as yogurt and cheese are rich in calcium and phosphorus, which can help to remineralize the teeth. Seafood like salmon is high in phosphorous which helps to increase saliva production which helps protect teeth from acid erosion. Nuts contain proteins and are full of minerals such as zinc and magnesium which can also aid in strengthening the enamel on your teeth. Eating these foods regularly helps to strengthen the enamel on your teeth, making them stronger and more robust against attrition.
Foods to Avoid for Healthy Tooth Enamel
Healthy tooth enamel depends on what you consume. Sugary and acidic foods slowly erode tooth enamel, making it more vulnerable to cavities, decay, and staining. Foods that contain high amounts of sugar like candy and sweets are not good. Additionally, frequent snacking can increase your risk of developing dental issues because it continually exposes your teeth to acid that can break down the protective surface of your teeth. It is always best to brush or at least rinse with water after eating or drinking anything to help preserve healthy tooth enamel.
How to Keep Your Tooth Enamel Strong?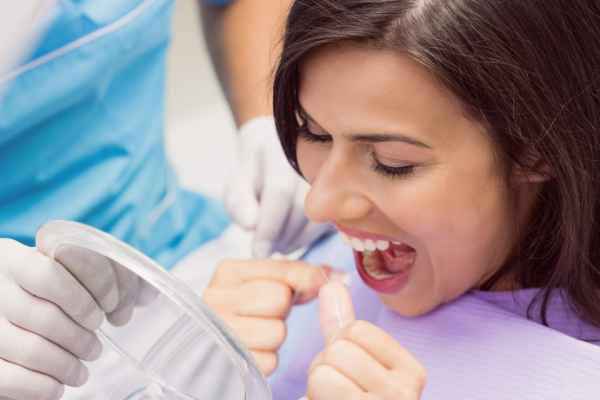 Fortunately, there are several steps you can take today that will help ensure that your enamel remains intact:
Brush twice daily with a fluoride-containing toothpaste

Rinse with an antibacterial mouthwash after meals

Floss daily at least once a day

Cut back on sugary treats that may put extra strain on your teeth

Avoid grinding your teeth at night

Visit the dentist regularly for checkups

Eat foods rich in calcium like dairy products or leafy greens

Limit acidic drinks like soda or juice

Drink plenty of water throughout the day

Use a straw when drinking anything sweet

and Avoid cough drops with sugar in them.
Treatment Options for Damaged or Worn Out Tooth Enamel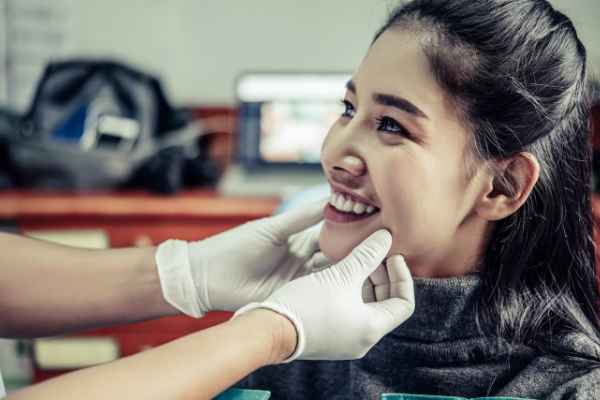 One of the most common treatments for damaged or worn-out tooth enamel is a dental bonding procedure. A tooth-colored material, made from composite resin, is placed onto the affected area. This material bonds directly to your tooth and provides a natural-looking restoration of the enamel. Additionally, other options such as veneers, dentures, or crowns can aid in restoring your smile as well. Depending on the severity of the damage to your enamel. Ultimately, these treatments can help create a beautiful smile by reconfiguring your teeth back to their natural shape and state.
Signs of Too Much Acid on Teeth
Signs of too much acidic food and drinks on teeth include discoloration of the tooth enamel, tooth decay, and cavities. Over time, these can lead to pain, sensitivity, and even gum diseases like gingivitis. To keep your smile bright and healthy, limit your consumption of acidic food and beverages. You can make it to one or two servings per day. It is also important to brush regularly with fluoride toothpaste to prevent further damage from acids. Additionally, you should visit your dentist at least twice each year to make sure your teeth are in good condition. Before any serious problems arise.
Lastly, The Importance of Maintaining Healthy Tooth Enamel
Your tooth enamel does more than just keep your smile looking its best. Having strong levels of it also helps promote good oral health overall. Healthy enamel prevents harmful bacteria from entering our gums and damaging our teeth's internal structures. Which can lead to gum disease, infection, or even tooth loss over time. By taking these steps you can help keep your dental health in tip-top shape. So you can enjoy years of healthy smiles!