Types Of Headaches: Causes, Symptoms & Treatment
Say Goodbye to Headaches! Know the Different Types and How to Prevent Them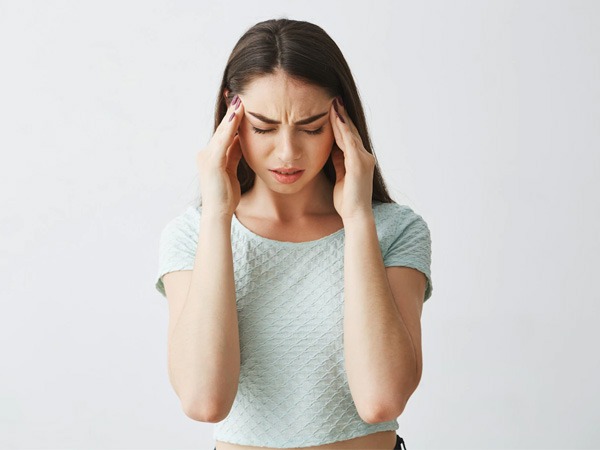 Types Of Headaches are a common ailment among people today. There are many different ways to treat them, but often they aren't treated at all. Most headaches are caused by dehydration, lack of sleep, stress, anxiety, and even sinus problems. If you have been suffering from headaches lately, here's some information about what causes them and how to prevent them.
In general, you should try to determine the cause of your headache and then work toward treating it. If you suffer from recurring headaches, especially migraines, it may be helpful to speak to a physician about finding a solution specific to your situation.
Reasons For The Various Types Of Headaches
The biggest cause of headaches is dehydration. When we're dehydrated, our body starts to get cramps and aches. Our muscles become tense, which then causes us to have pain. We feel tired and sluggish, we may also feel nauseous. Dehydration is the number one thing that causes headaches, so make sure to drink plenty of water throughout the day.
We also need to make sure that we eat enough protein and fiber, especially if we exercise regularly. Fiber helps keep the gut healthy and prevents constipation, while protein builds muscle and keeps us strong. Both of these things help to keep headaches at bay.
Stress is a huge factor in causing headaches. Stress makes us cranky, irritable, and nervous, which can lead to tension headaches. To avoid these types of headaches, try taking time out to relax once in a while. This can be anything from meditating to doing yoga. Try to find something that works for you, and don't worry if it takes a little practice to master each exercise.
Anxiety is yet another major problem. If we're worried about something, chances are we'll start having headaches. A lot of people use alcohol or drugs to deal with their anxiety, and those things are never good long-term solutions. Instead, try talking to someone who you trust and get some advice. Even just writing down our concerns can help relieve some of the anxiety.
Lastly, sinus infections can cause headaches. Sinuses are small airways inside the nose that trap cold viruses and bacteria. If the sinuses are inflamed, pus can build up, leading to a headache.
If you can identify the root of your headaches, you can easily prevent them. Make sure you stay well-hydrated, get adequate protein and fiber, take regular breaks, and try not to overwork yourself.
The Various Types Of Headaches And Their Causes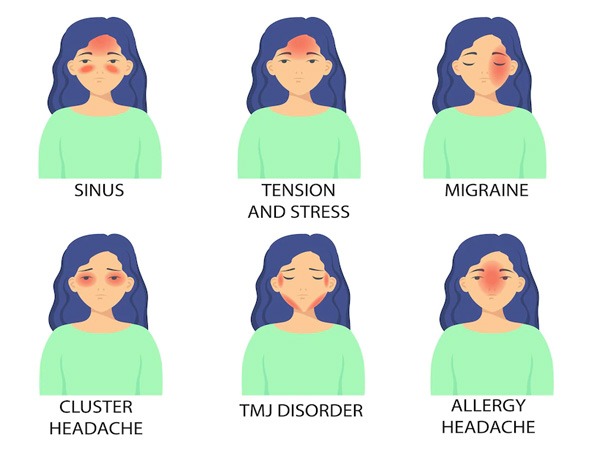 There are many different types of headaches, and they vary based on what type of headache you have. There are two major types of headaches: primary and secondary. Primary headaches are those that occur without any underlying cause, whereas secondary headaches are caused by something else.
Primary headaches are divided into three subcategories: tension-type headaches, migraine headaches, and cluster headaches. Tension-type headaches are the most common type of headache, affecting about 80% of people at some point in their lives. Migraine headaches affect about 20% of people, while cluster headaches affect less than 1%.
Secondary headaches are classified into four groups: sinus headaches, post-traumatic headaches, medication overuse headaches, and idiopathic headaches. Sinus headaches are caused by inflammation or infection in the sinuses. Post-traumatic headaches are caused by trauma to the head, neck, or face. Medication overuse headaches are caused by taking painkillers for extended periods. Idiopathic headaches don't have any known cause.
List Of Various Types Of Headaches With Their Symptoms and Diagnosis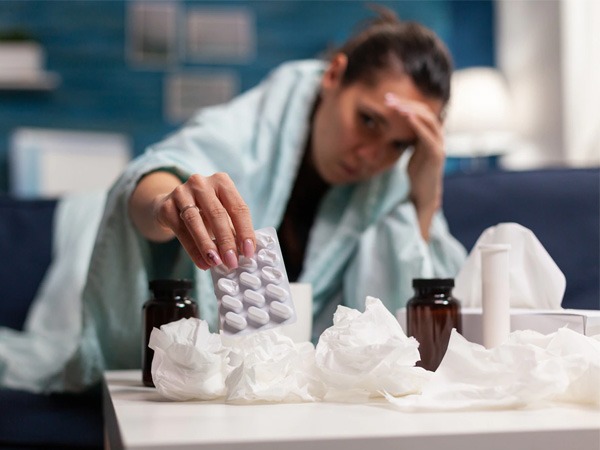 Tension-type headaches happen by muscle contractions in the neck, shoulders, back, and face. These muscles tighten and cause pressure on the nerves that run along the spine. When these nerves become irritated, they send signals to the brain causing pain. The causes of tension-type headaches are many.
Known triggers include stress, poor posture, poor sleeping habits, and certain foods. Symptoms of tension-type headaches include Neck Pain, Back Pain, Shoulder Pain, Face Pain, Nausea, Vomiting, Dizziness, Migraine, and Severe headache.
Migraine headaches happen by the brain's sensitivity to certain chemicals called neurotransmitters. These chemicals cause pain signals to travel along nerves in the head. Migraines occur when these nerve signals become overactive. Changes in hormone levels, dehydration, food allergies, or environmental factors may trigger migraines.
Symptoms of a migraine headache include throbbing pain, nausea, vomiting, sensitivity to light and sound, and fatigue. Treatment options include medications, lifestyle modifications, and complementary therapies.
Cluster headaches show symptoms having severe pain that occurs in clusters over both sides of the head. These headaches occur suddenly and last anywhere from 15 minutes to a few hours. There are many different triggers for these headaches including stress, caffeine, alcohol, and food intake.
When the pain starts, the patient may experience a throbbing sensation around their eyes and face before the headache begins. Cluster headaches are often accompanied by nausea, vomiting, and fatigue.
Sinus headache: Sinus headache typically happens by inflammation of the nasal cavity. This is due to bacteria or viruses entering the nasal passages and causing swelling, irritation, and immune system response.
Symptoms include congestion, pressure, pain, and stuffiness. These symptoms are cold or flu-like symptoms, and sometimes even cause nausea and vomiting. If left untreated, sinus infections can lead to complications and long-term effects including permanent damage.
Post-traumatic headache (PTH) is a type of headache that occurs after experiencing a trauma. PTH is a type of head injury, however, it may occur without any apparent cause. About 20% of people experience at least one episode of PTH each year. A person who experiences a traumatic event may develop PTH due to physical damage to the brain caused by the trauma. Traumatic events of PTH include car accidents, sports injuries, work-related incidents, and war wounds.
The pain associated with PTH may be severe and last for weeks. However, some people experience only mild pain and do not seek medical attention. Symptoms of PTH include: Headache, Neck Pain, Nausea, Vomiting, Dizziness, Sensitivity to Light, Difficulty Sleeping, Fatigue, Anxiety, Depression, Irritability, Memory Loss, Confusion, Seizures, and Hallucinations.
Medication Overuse Headaches (MOH) are happens by taking medications for long periods, especially at high dosages. MOH can cause severe pain, nausea, vomiting, photophobia, phonophobia, dizziness, fatigue, depression, anxiety, trouble sleeping, memory problems, irritability, mood swings, muscle aches, joint pains, numbness, tingling, or vision changes.
Idiopathic headaches are those that have no known cause. The term migraine refers to these types of headaches. The symptoms of migraine include severe pain in the head and neck, nausea, vomiting, sensitivity to light and sound, and sometimes vision problems. There are many different causes of migraines, including hormonal changes, dehydration, sleep deprivation, stress, and food allergies.
Treatment For Various Types Of Headaches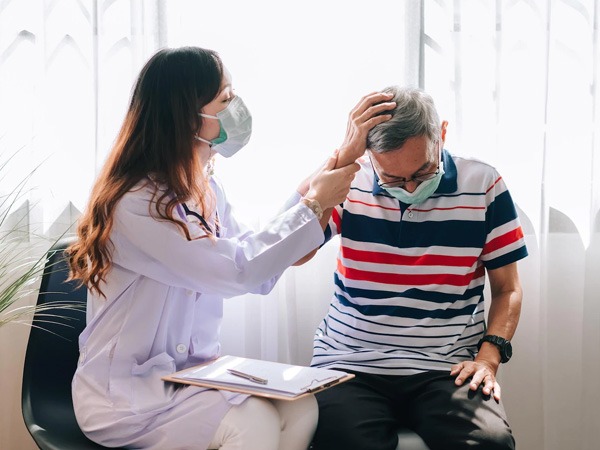 Acupuncture: Acupuncture is a traditional Chinese medical practice that involves inserting fine needles into specific points on the body. They are in sync with different parts of the brain and nervous system. Acupuncture helps relieve pain by stimulating these nerve endings. Acupuncture may help reduce migraine headaches.
Massage Therapy: Massage therapy is the manipulation of muscles and soft tissue using hands, fingers, elbows, forearms, feet, knees, or any other tools. A massage therapist uses their hands, arms, legs, or feet to manipulate the muscle groups of the body. Relaxation, circulation improvement, and injury treatment are all benefits of massage. Massage therapy can help reduce tension headaches.
Meditation: Meditation is a mental exercise where a person focuses on a single thought or object. In meditation, people often use breathing techniques to focus on a particular thing. Meditation can help reduce stress and anxiety and can help alleviate migraines.
Yoga: Yoga is a physical activity that combines stretching, breathing exercises, and postures. Yoga was originally developed in India and later brought to the United States. There are many types of yoga including Hatha, Ashtanga, Iyengar, Vinyasa, Bikram, Kundalini, Yin-Yang, and others. Yoga can help reduce stress and increase flexibility.
Hypnosis: Hypnosis is a state of mind where a person is highly suggestible and responds well to external stimuli. In hypnosis, people can control their thoughts and actions. Hypnotism helps to relax tense muscles and release negative emotions.
Reflexology: Reflexology is a type of alternative medicine that focuses on applying pressure to certain points on the feet and hands to stimulate reflex points. Reflexologists believe that these points correspond to various organs and glands in the body. Reflexology can help reduce stress and tension and can help reduce migraines.
Herbal Remedies: Plants are the source of herbal remedies. It is possible to take herbs orally or apply them topically. Many herbs have medicinal qualities and can help reduce stress and migraines.
In the conclusion,
If you still face severe headaches take some pain relievers like ibuprofen (Advil) and naproxen (Aleve), which are over-the-counter analgesics used to relieve mild to moderate headaches. These medications work in two ways; they reduce the level of inflammation in your brain and decrease the sensitivity of certain nerve cells responsible for transmitting painful messages.
If these drugs don't work, try acetaminophen (Tylenol). Acetaminophen is an anti-inflammatory agent that works by reducing the activity of chemicals called cyclooxygenase enzymes. Other nonprescription treatments include cold packs, ice bags, or compresses soaked in cool water. You may also use heat treatment methods like hot showers or massage. Call your physician if none of those treatments help or if you feel worse after taking them.