World AIDS Vaccine day 2022: symptoms, complications, and treatment of HIV and AIDS
World AIDS Vaccine day
World AIDS Vaccine day 2022, also known as HIV Vaccine Awareness Day, is observed on the 18th of May, every year. On this day, advocates of the AIDS vaccine highlight the urgent need of developing a vaccine that prevents HIV and AIDS. World AIDS Vaccine day also celebrates the medical professionals, scientists, volunteers, and supporters who are contributing to the development of the AIDS vaccine.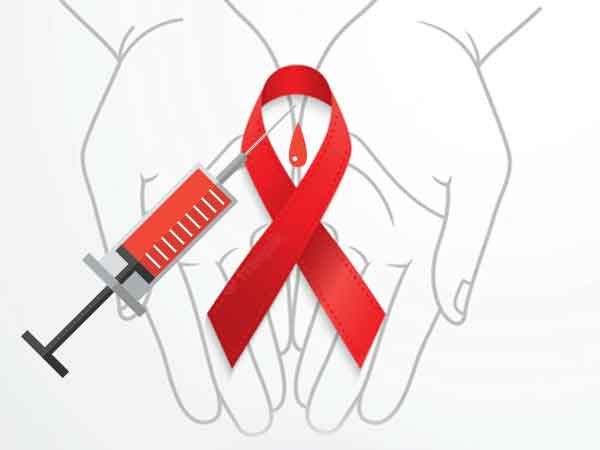 World AIDS Vaccine Day came into existence after Then-president Bill Clinton gave a commencement speech at Morgan State University on 18th May 1997. In his address to the university, President Clinton challenged the world to make improvements in the technology, research and development to develop an AIDS vaccine within the next decade. The first World AIDS Vaccine Day was observed on 18th May 1998 to commemorate the speech given by Clinton.
On World AIDS Vaccine Day, Many activities are conducted to raise awareness about AIDS and the need for a vaccine that can prevent it. It also brings attention to and educates the general public about the research and development related to the AIDS vaccine. 
About AIDS
AIDS refers to Acquired Immunodeficiency syndrome which is caused due to an injection With HIV (Human Immunodeficiency Virus). AIDS causes damage to the immune system and weakens the immunity of a person. As a result, the body loses its ability to fight off infections. AIDS can cause many complications in humans and can even lead to the death of the patient. 
HIV is a Sexually transmitted disease that can be transmitted from one person to the other through sexual intercourse, sharing of needles and contact with the infected person's blood. AIDS can also be passed down from mother to child during pregnancy. 
Also read: More AIDS patients died of fungal infection than the disease
Symptoms of HIV and AIDS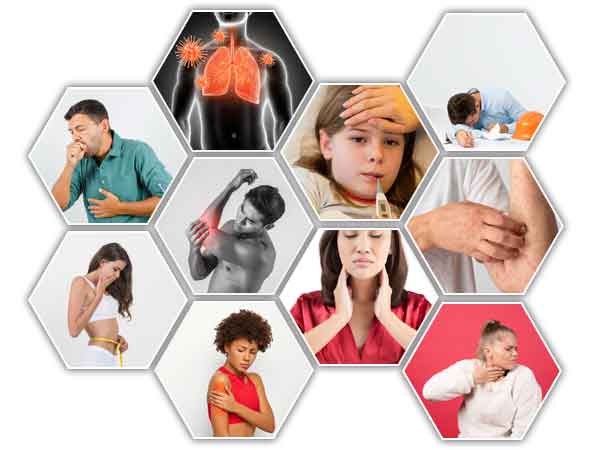 Watch out for these symptoms if you feel you are infected with HIV- 
Diarrhoea or loose motion that can last more than a week 

Dry cough 

Pneumonia

Unexplained fatigue

Unexplained and sudden weight loss 

Swollen glands in the armpits and groin area

Continuous or recurring fever and night sweats 

Joint pain

Rashes 

Sore throat

Muscle pain
Complications of HIV and AIDS
HIV and AIDS can lead to many complications that can also turn out to be life-threatening. The various complications associated with HIV and AIDS are-
Dementia 

Gingivitis

Cardiovascular disease 

Endocarditis 

Chronic Obstructive Pulmonary disease

Lung cancer

Hepatitis 

Cirrhosis 

Kidney disease 

Lymphoma

Multiple Myeloma and many more 
Treatment of HIV and AIDS
There is no real cure for HIV and AIDS but there is treatment available that can help patients manage their symptoms and live almost normal lives. The treatment is called Antiretroviral Therapy (ART). In ART, the patient has to consume a combination of multiple HIV medications daily. ART can help patients live with the disease. ART can increase the number of years Patients might live if they start the treatment as soon as they are diagnosed with HIV. ART also reduces the transmission effectiveness of HIV. HIV medicines reduce the impact of the virus on the immune system.
Future of AIDS treatment
Countries all around the world are investing a lot of time and money in the development of an AIDS vaccine that will help prevent further HIV infections. As we know, there is no real cure for AIDS at the moment and a vaccine is the need of the hour. If medical professionals and scientists are able to produce a vaccine in the real future, it would turn out to be the biggest medical invention of the century.