Best Healthcare Startups In India: Explore Now!
Check Out The Healthcare Revolution! Discover India's Leading Healthcare Startups & Devices Now.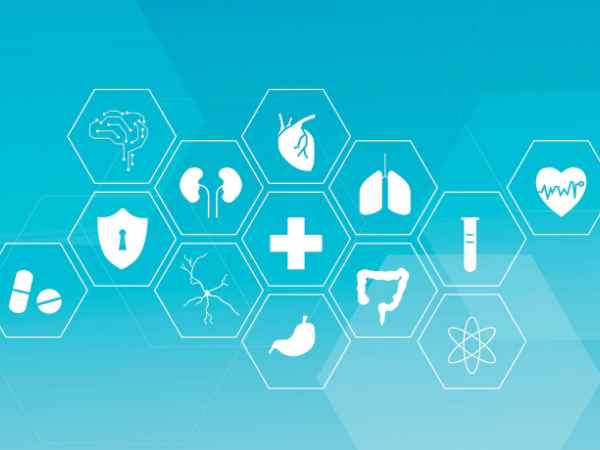 Healthcare startups are revolutionizing healthcare in India. With the rise of advancements in healthcare technology, many startups in India are becoming increasingly innovative and providing services that were once inaccessible to many people. India has seen an upsurge in the number of healthcare startups since early 2014. These startups have been making great headway by leveraging technological advancements to create solutions for improving healthcare in the country at a much lower cost and fast turnaround time. Some of the best healthcare startups in India include mfine, Portea Medical, MedIn-Home Care Solutions, Ria Health & Wellness Services, Meddco Lab Solutions, 1mg Technologies Pvt Ltd., Praxify Technologies Pvt Ltd., Biosense Technologies Pvt Ltd., and others. These startups provide innovative solutions for many aspects of healthcare such as diagnostics, telemedicine, remote patient care management, wellness & preventive health services, and more.
These healthcare startups provide affordable access to quality healthcare to those who would otherwise be unable to afford it. They also enable better hospital management systems and reduce the administrative burden associated with running a hospital or clinic. Furthermore, these companies are actively seeking out partnerships with doctors and hospitals across the nation enabling them to make their services more widely available and accessible throughout India.
According to a survey conducted by KPMG in India, the healthcare industry has seen a sharp surge in startups over the past few years. The report reveals that between October 2015 and June 2016, there were more than 120 new healthcare startups in India accounting for approximately 8% of all start-ups in the country. These new healthcare startups are mainly focused on providing digital solutions catering to the increasing needs of patients, doctors, and other healthcare professionals.
The report further suggests that these new healthcare startups account for around 6 percent of all technology start-ups in India, with most of them being focused on software as a service, medical devices, and artificial intelligence space. Most of these digital health start-ups are based out of metro cities such as Bengaluru, Delhi, and Mumbai.
Thus with the use of advanced technologies, these start-ups have made massive leaps forward for bringing quality health care within reach for all sections of our population; leading us towards a healthier society as a whole.
List of 7 Best Healthcare Startups in India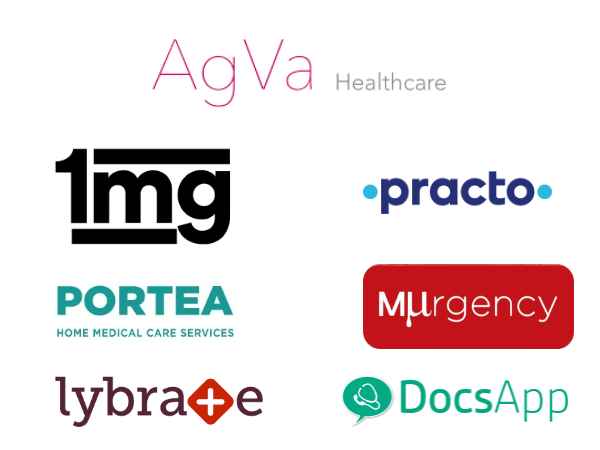 There are a variety of healthcare start-ups that have been launched in India over the past few years. These start-ups focus on making quality healthcare more easily accessible and affordable for all Indians by leveraging technology.
AgVa Healthcare: 

AgVa Healthcare provides affordable healthcare benefits through an Indian start-up. Its goal is to provide medical equipment to the underprivileged section of India. For diabetic patients, AgVa has developed its own insulin pump- 

INSUL by AgVa

 that helps diabetic people manage their blood sugar levels. AgVa's 

INSUL

 is a low-price insulin pump that is provided globally by AgVa Healthcare, making it among the most affordable pumps of its kind. This device was carefully designed with affordability in mind, as well as enabling individuals with diabetes to get their insulin effortlessly and without trouble.
Practo:

 This is an online platform that helps patients in finding doctors, diagnose ailments, book appointments, and order medicines online. It also offers other services like check-up packages and health products delivery to homes.

DocsApp:

 This app provides 24/7 access to doctors across multiple specialties who can offer medical advice without the need for physical visits by using voice or video consultations. It also has an AI-enabled chatbot that can answer basic medical queries from its users as well as provide lifestyle coaching and guidance with nutrition advice, fitness tips, stress management solutions, and much more

Lybrate:

 Lybrate enables remote doctor consultations through its online platform that connects patients with experienced medical practitioners from all over India. The app deals with day-to-day problems like common colds, minor burns, rashes, etc., apart from offering regular doctor consultancies for check-ups and medication recommendations for chronic problems like diabetes, depression, etc.

MUrgency:

 MUrgency is an emergency response network that caters to the needs of rural locations as well as urban cities where timely access to ambulances along with other competent healthcare facilities could be a matter of life or death in certain cases such as accidents or heart emergencies etcetera

1mg:

 This start-up provides customers with easy access to quality medicines at low prices via their website or mobile app which also offers extensive health information contact details medical records management etcetera

Portea Medical:

 Portea Medical is a home healthcare provider offering a comprehensive range of services ranging from primary care consultation to frequent tests hospitalization rehabilitation nursing care elder care services etc delivered at home instead of hospitals
How will healthcare startups in India fare in the future?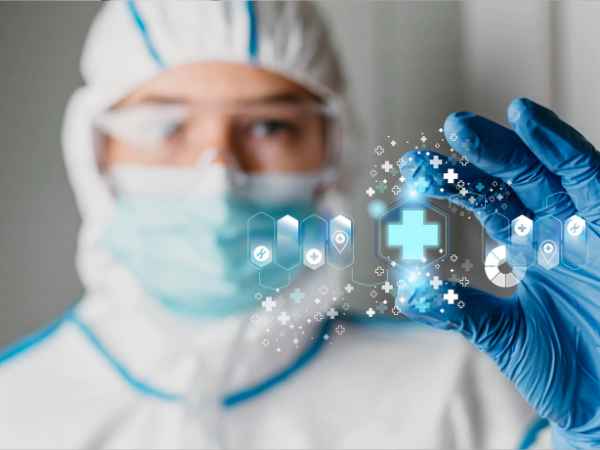 Healthcare startups are on the rise in India, as entrepreneurs are meeting the challenge of providing more affordable and accessible healthcare to millions of people across the country. Here are some business ideas that could be leveraged by new entrepreneurs looking to make a difference in healthcare:
Clinical trial management software:

 Developing clinical trial management software could help streamline a variety of processes including data collection, patient recruitment, and payments, among other things. This service can help improve overall efficiency for many healthcare providers.

Telemedicine services:

 Healthcare providers can leverage telemedicine technology to provide remote consultations and care for patients located anywhere in India or around the world. By leveraging scalable IT infrastructure, clinics can increase their customer base without incurring extra expenses and staff resources.

Digital health records platform:

 From medical histories and lab results to patient profiles and online payment services, digital health records systems provide easy access to vital health information for both patients and providers. These platforms simplify administrative tasks and reduce paperwork while helping ensure accuracy and improved outcomes for patients at all levels of care.

Point-of-care diagnostics platform:

 Having faster diagnosis leads to more accurate treatment decisions, resulting in improved patient outcomes. Point-of-care diagnostics systems help clinicians rapidly diagnose illnesses – such as infections or cancer – with high precision by testing blood at the point of care instead of sending off samples for testing elsewhere.

Disease management support systems:

To ensure better coordination between multiple healthcare providers, developing unified disease management support systems could be beneficial to improve patient outcomes while reducing costs associated with redundant tests or treatments from different physicians that prescribe similar courses of action without knowing one another's efforts. The aim here is to create individualized healthcare plans based on each patient's lifestyle needs to help manage multiple chronic diseases such as diabetes or hypertension more effectively over time with fewer roadblocks along their journey.
The Impact of Healthcare Device Startups in India on the Health Sector.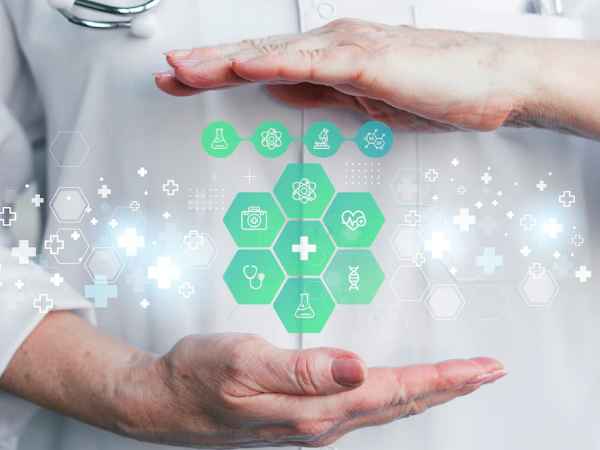 Healthcare device startups in India are revolutionizing the state of healthcare across the country. Through innovative new technologies, these startups are providing high-quality healthcare to patients at a fraction of the cost of traditional medical services, and they are disrupting India's $100 billion healthcare industry.
One example of an innovative new technology that is being used by healthcare device startups in India is telemedicine. Telemedicine provides remote medical care via the transmission of audio/video or text messages between a patient and a doctor. This allows for more efficient diagnosis without the need for physical visits to the doctor's office, making it more affordable and accessible for people in rural areas who may not have access to traditional hospitals or clinics.
Another way startups in India are making an impact on healthcare access is with mobile health apps. These apps provide users with personalized advice on their health conditions as well as provider ratings so users can find trustworthy care providers in their area. These apps also make it easier for patients to connect with doctors online through video appointments, which can save time and money otherwise spent traveling long distances for care or waiting days for an appointment with a specialist.
Finally, wearable health devices are another avenue where India's digital healthcare sector can grow significantly over the coming years. Wearable devices allow users to monitor vital signs like heart rate, blood pressure, temperature, etc., on a continuous basis by leveraging sensors embedded into clothing or jewelry-like accessories strap onto the wrist or upper arm depending on device type, enabling personalized preventive care home and helping long-distance patients keep better track of their health status before visiting a hospital or clinic.
The adoption of these various technologies by Indian healthcare startups is changing the face of care delivery in this country – all at relatively low cost – helping people get access to quality healthcare no matter where they live or how much money they have available for treatment options.