Blackheads: How To Remove Them Effectively?
Introduction
Blackheads are small bumps on the skin caused by clogged pores. Blackheads are not harmful, however, they can cause discomfort if left untreated. There are many ways to treat them including using over-the-counter products, home remedies, and professional treatments.
Blackhead removal is a problem many people face. Blackheads are pores under the skin where oil collects and sometimes bacteria grows. Over time these blackheads become inflamed and cause bumps or open sores on the surface of the skin. A lot of people suffer from them due to their natural oily nature.
The best way to prevent blackheads is to cleanse the face regularly using a gentle cleanser. If you notice any blackheads forming, use a cotton ball soaked in witch hazel or alcohol-free baby wipes to gently remove them. You should avoid scrubbing the area since this could cause damage to the skin.
What causes blackheads?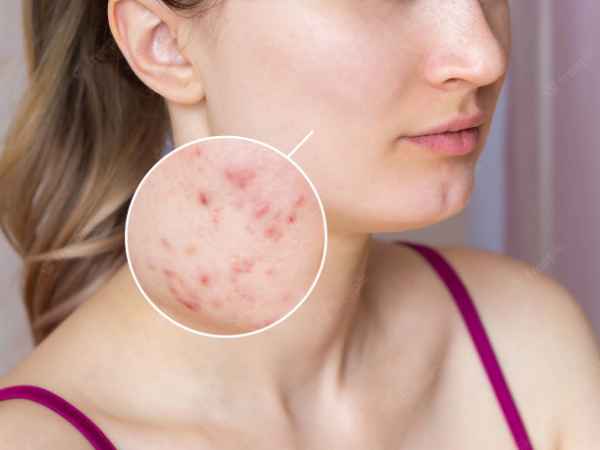 The oil glands located around the hair follicles produce sebum (oil) which helps protect the skin from bacteria and dirt. When these glands become blocked, excess oil builds up inside the pore causing the bumpy appearance we call blackheads.
Here I provide some tips to help get rid of blackheads naturally at home.
Step 1: Cleanse your Skin –

The first step to removing blackheads is cleansing your skin properly. If you have oily skin then use a good quality cleanser and gently wash away any dirt and grime. You should not scrub the area excessively though as doing so only makes things worse. Just make sure to cleanse thoroughly while avoiding overly harsh chemicals.

Step 2: Use Essential Oils –

Essential oils work great for soothing acne-prone skin. Many people swear by tea tree oil (an anti-bacterial) and lavender oil (a calming agent). Both essential oils can be purchased online or in stores near you. Simply apply a few drops directly onto the affected area twice daily until results are seen.

Step 3: Moisturize –

Moisture is key to keeping your skin clear and free from blemishes. Make sure to moisturize frequently throughout the day. Be careful not to overdo it though as water retention could lead to unsightly bumps. Choose a gentle cream that contains aloe vera gel to keep your skin smooth and hydrated.
Home Remedies for Blackheads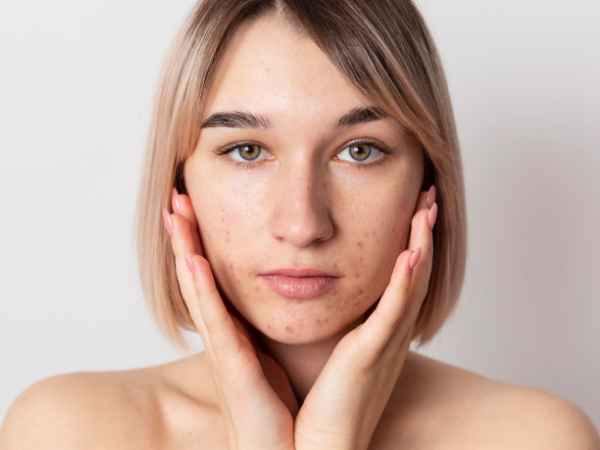 There are several home remedies for blackheads that you can try at home. Here are some tips to help get rid of blackheads naturally:
Use a gentle cleanser –

Using a mild soap or shampoo will remove dead cells and debris from the surface of your skin. You can use a washcloth soaked in warm water and gently scrub your face. Avoid harsh chemicals and abrasive scrubs.

Avoid touching your face –

It's tempting to touch your face after washing, but avoid doing so until your skin is dry. Touching your face while still wet can irritate your skin and lead to breakouts.

Wear sunscreen –

Sunscreen prevents sun damage and reduces the risk of developing wrinkles. Use a broad spectrum SPF 30+ sunscreen daily to prevent premature aging.
How To Get Rid Of Them?
You can either mix equal parts of baking soda and water (one cup of baking soda mixed with two cups of warm water) and apply it directly onto the blackhead in circular motions. Do not scrub at them, just gently massage the mixture into the bump. Leave it on for about five minutes before rinsing it off thoroughly. Repeat this treatment once daily until you notice improvement.
Natural Remedies
A mixture of baking soda (baking soda) and lemon juice mixed works well at removing blackheads. Leave it on for about 10 minutes before rinsing it off with warm water. Lemon helps open blocked pores while baking soda removes dirt and oil buildup.
Chemical Treatments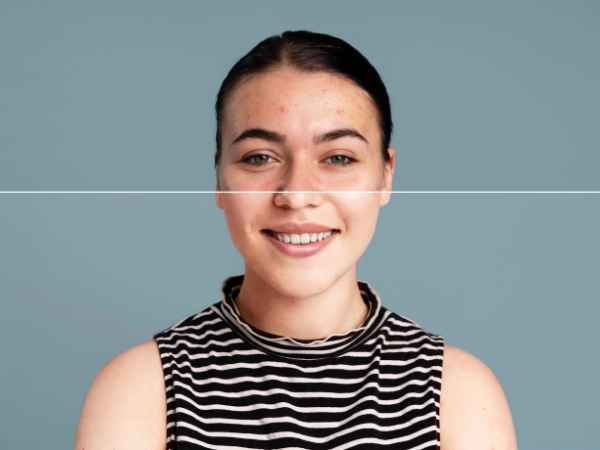 There are several different types of chemical treatments for blackheads. One popular method uses salicylic acid. Salicylic acid is a type of chemical exfoliant that dissolves dead skin cells and opens the pores. To use salicylic acid, mix 1/8 teaspoon of salicylic acid with 1 tablespoon of olive oil. Apply the mixture directly onto the blackhead and leave it on for 15-20 minutes. Rinse off with warm water. Another option is benzoyl peroxide. Benzoyl peroxide is a bleaching agent that kills bacteria and reduces inflammation. It may sting slightly when applied, but it's worth it! Simply mix 1 percent benzoyl peroxide with 2 tablespoons of witch hazel. Apply the mixture directly to the affected area and let sit for 20 minutes. Wash off with warm water.
Other Remedies
If you don't want to try out the above remedy, then you can go ahead and use some home remedies to get rid of those pesky blackheads. Here's what you need to do:
Mix 1/4 teaspoon of apple cider vinegar and 2 tablespoons of honey in a bowl. Apply it directly to the affected area. Let it sit for 15 minutes, and then rinse it off.

Make a paste using a quarter teaspoon each of lemon juice and olive oil. Apply it directly to your face and let it stay overnight. Wash it off in the morning.

Mix a tablespoon of tea tree oil and half a cup of witch hazel in a spray bottle. Spray the mixture directly onto your face and leave it on for 20 minutes. Rinse off with lukewarm water.

Use a cotton ball dipped in rubbing alcohol to remove excess oils and dirt from your skin.

Mix equal amounts of baby shampoo and water to make a thick paste. Massage it onto your skin and rinse it off immediately.

Rubbing alcohol is also effective in removing blackheads. Simply rub a cotton ball soaked in alcohol onto your face and wash it off right away.

Another way to treat blackheads is to simply dab a bit of toothpaste onto your face. Toothpaste containing baking soda and salt work well too. Lastly, you should avoid popping them since these could worsen your condition.
How You Can Remove Blackheads With Hydrogen peroxide?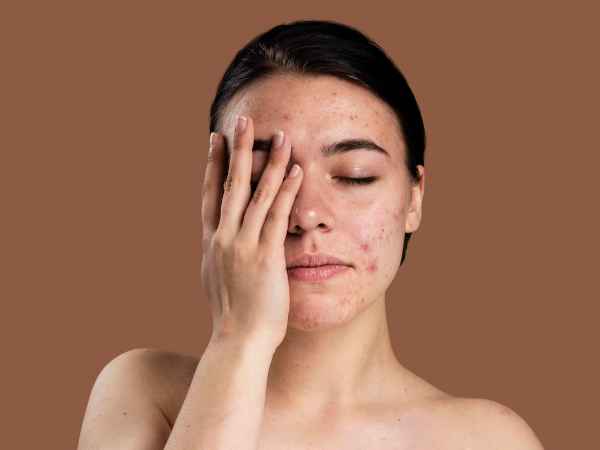 Hydrogen peroxide is a chemical compound that is commonly known for its use in cleaning wounds and blemishes. However, it's also great at removing blackheads! Here's how to get rid of them fast using hydrogen peroxide.
Step 1: Cleanse Your Skin –

Start by cleansing your skin thoroughly. You want to make sure that any dirt or oil is removed before applying anything else. If you have oily skin, then you may need to exfoliate first. Exfoliation helps remove dead cells and oils that could clog pores.

Step 2: Apply Hydrogen Peroxide –

Next, apply a small amount of hydrogen peroxide directly onto your face. Make sure not to rub it in; instead, gently dab it onto your skin. Let it sit for about 10 minutes, and then rinse it off with warm water.

Step 3: Rinse Again –

Rinse again with warm water until no traces of the product remain. Be careful not to overdo it, though. Too much rinsing can dry out your skin.

Step 4: Pat Dry –

Don't forget to pat dry and moisturize afterward, especially if you're prone to acne breakouts.
How do I know if my blackheads need treatment?
If you notice any blackheads on your face, neck, chest, back, arms, legs, or anywhere else on your body, then you should seek medical attention. If you have acne, you may want to consult a dermatologist about how best to treat your condition.