Honey For Oily Skin – All About Its Benefits For Skin!
Introduction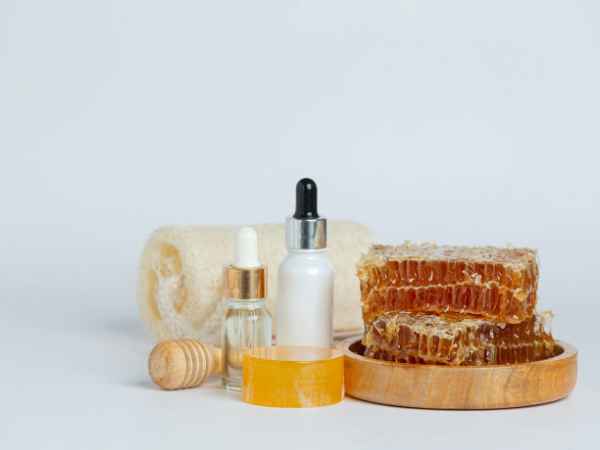 Honey has been used since ancient times as a natural remedy for many ailments. It is one of the oldest known sweeteners and was even mentioned in the Bible. Today, there are over 100 types of honey available worldwide.
Today, honey still holds many health benefits. According to doctors, honey contains antioxidants, enzymes, minerals, amino acids, vitamins, polyphenols, flavonoids, and fatty acids. These nutrients protect us against various illnesses such as cancer, diabetes, heart disease, arthritis, and Alzheimer's disease. In addition, honey also helps to regulate blood sugar levels, stimulate digestion, lower cholesterol, treat infections, relieve pain, promote wound healing, reduce cough and prevent cancer.
Why Honey?
Honey contains antibacterial properties that fight against bacteria and viruses. It helps to reduce inflammation and redness caused by pimples and blemishes. Honey is also known to heal wounds faster than any other substance. It is also said to improve blood circulation and prevent scarring.
How to Use Honey for Oily Skin?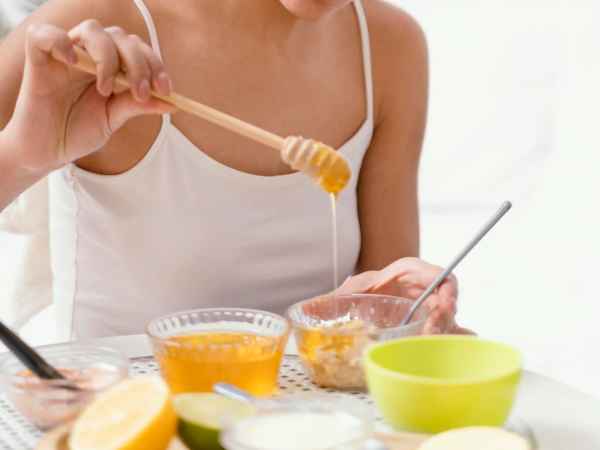 There are two ways to apply honey to your face. First, you can mix honey with water and then wash your face with it. Second, you can put some honey directly onto your face. Both methods work equally well. However, if you want to avoid sticky hands after washing your face, using honey mixed with water is better.
There are numerous ways to use honey for an oily face. One way is to mix some drops of honey into warm water and then apply it to your face before going to bed. Another method is to add 2 teaspoons of honey to 1 cup of hot milk and drink it regularly throughout the day.
You can use honey for oily skin in multiple ways. Some of them are listed below.
Make homemade masks out of honey and yogurt. Wash off with plain water.

Add a teaspoon of honey to your favorite tea or coffee. Drink it once a week to boost your immunity.

Mix honey with lemon juice and rosewater to create a mask for sensitive skin.

Try applying honey directly to your face after washing it with a mild cleanser.

Combine equal parts of honey and olive oil to form a paste. Spread it evenly across your face and let it stay there for 10 minutes. Rinse thoroughly with clean water.

Mix honey and almond oil together to create a facial scrub. Gently massage it into your face and neck. Let it sit for 5 minutes and rinse off with lukewarm running water.

Mix a few drops of honey with coconut oil and dab it around your eyes. Allow it to set for 20 minutes and then remove it.

Mix honey, egg yolk, and olive oil to create a nourishing mask for your hair. Massage it into your scalp and leave it on for 30 minutes. Shampoo your hair as usual.

Mix honey with cinnamon powder and olive oil to prepare a soothing body scrub. Rub it into your feet and legs and allow it to soak in for 20 minutes. Then, rinse off with warm water.

Mix three tablespoons of honey with half a cup of fresh orange juice. Apply it to your face and leave for five minutes. Rinse off with warm water. Repeat twice a week.

Mix honey into a paste with baking soda and aloe vera gel. Apply it to your skin and leave it on for 10 minutes. Rinse with cool water.

Mix equal amounts of honey and apple cider vinegar to create a gentle exfoliator. Scrub it into your face and leave it on for 15 minutes. Rinse off thoroughly with lukewarm water.

Mix two tablespoons of honey with a quarter cup of olive oil and a pinch of salt. Apply it to your lips and leave it on for 20 minutes. Rinse off completely with warm water.
What Are the Benefits of Honey for Oily Skin?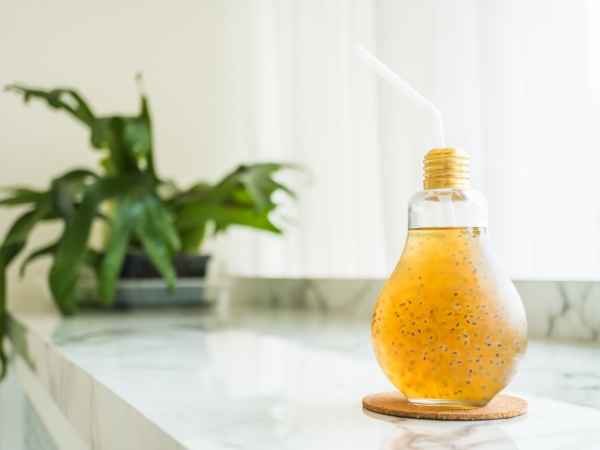 Honey contains antioxidants, vitamins A, B, C, D, E, and K, calcium, magnesium, phosphorus, potassium, sodium, iron, zinc, copper, manganese, selenium, iodine, fluoride, and sulfur. These nutrients provide numerous health benefits including anti-inflammatory properties, antibacterial activity, antioxidant protection, wound healing, and moisturizing effects.
Honey is a natural sweetener produced by honey bees from nectar collected from flowers. There are many different types of honey, depending on where they were harvested from. Raw honey contains enzymes and antioxidants that help fight off harmful bacteria and viruses. These same compounds make raw honey great for skin care.
Raw honey is best applied topically to oily skin. You can apply it directly to the face after cleansing. Alternatively, mix a small amount of honey with water and use it as a facial cleanser. If you have dry skin, try mixing a little bit of honey with olive oil and using it as a moisturizer.
You can also add honey to homemade body scrubs. Mix 1/4 cup of honey with 2 tablespoons of coconut oil and massage it over your entire body. Rinse well with warm water and pat yourself dry.
If you want to give your hair some extra shine, mix a few drops of honey with equal parts of apple cider vinegar and rub it into your scalp. Leave it on overnight and rinse it out the following morning.
Honey for Oily Skin in Winter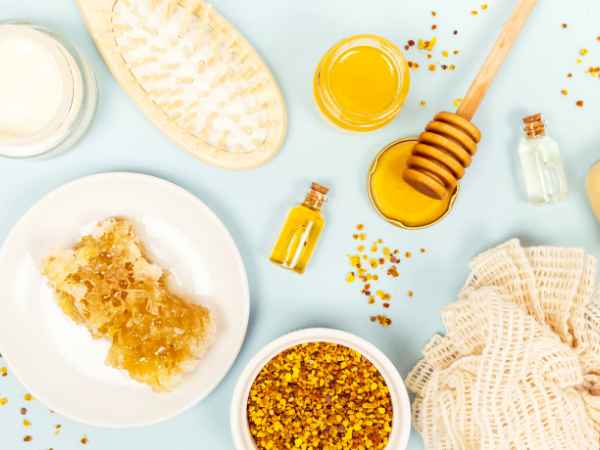 In cold weather, dry air causes our skin to become drier and oilier. To prevent this, we should keep our skin hydrated. One way to do this is to add honey to your daily routine.
Winter is the season when our skin tends to get dry due to cold weather. To keep your skin moisturized during the winter months, try adding honey to your daily routine. Mix two tablespoons of raw honey with 1 tablespoon of olive oil and rub it gently onto your face. Leave it overnight and wash it off with lukewarm water in the morning.
Winter is coming! I know we have been talking about honey for oily skin, but what else can you use? Here's my list of the top 5 ways to use honey for winter.
Honey Mask: 

Mix 1 tablespoon of honey with 2 tablespoons of olive oil and apply to the face before going to bed. Leave overnight and wash off in the morning.

Face Scrub: 

Mix equal parts honey and lemon juice together and scrub onto the face. Rinse thoroughly.

Lip Balm: 

Melt some beeswax and mix with honey until smooth. Apply to lips and leave overnight. In the morning, rinse off and pat dry.

Body Butter: 

Combine equal amounts of coconut oil and honey and massage into the body. Let sit for 20 minutes then rinse off.

Hair Conditioner: 

Combine equal parts honey and apple cider vinegar and pour over hair. Massage the scalp and let sit for 10-15 minutes. Wash out and condition as usual.

Uses of Honey for Oily Face: 

You can use honey to treat pimples, blackheads, whiteheads, blemishes, scars, wrinkles, sunburns, burns, cuts, wounds, insect bites, eczema, psoriasis, and dermatitis.
Honey for Oiliness Acne
If you suffer from acne, you may want to try applying honey to your face before going to bed. This helps reduce inflammation and redness caused by acne. It is effective against bacteria such as Propionibacterium acnes, Staphylococcus epidermidis, Streptococcus pyogenes, and Candida albicans.
Honey for oily skin acne treatment
Honey works best when applied directly to the affected area. You can either spread it on your face or rub it into your skin.