Children below the age of 10 are getting infected by this disease of unknown origin
Severe acute hepatitis in children: (Severe acute hepatitis)
Recently, cases of young children getting infected by severe acute hepatitis of unknown origin have surfaced. Children who were previously thought of as healthy are getting infected by it across many countries. Usually, young children below the age of 10 do not suffer from liver inflammation, which is why this is such a mysterious finding. Medical professionals and scientists are on high alert to determine the cause of the disease and are trying their best to identify it.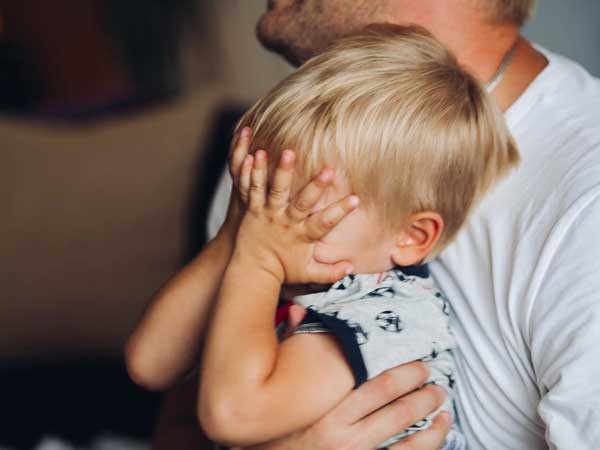 Cases of severe acute hepatitis in children have already been seen in 21 countries. The number of cases is rising rapidly in India, creating concern in parents of children below the age of 10.
Since the cases are coming to light during the Covid pandemic, many believe it to be caused by the coronavirus. However, researchers are yet to link the occurrence of acute hepatitis in children with Covid. Even though the cause of this disease is yet to be confirmed, a major culprit is said to be Adenovirus, which has been detected in 75 percent of the cases.
What is Adenovirus
Adenovirus is a type of viral infection that can spread from personal contact, coughing, sneezing, stool, water, swimming pools, etc. Adenovirus causes cold and flu-like symptoms, fever, sore throat, pneumonia, and acute bronchitis. It can also sometimes cause bladder infections and neurological diseases in patients. Adenovirus can be a mild illness as well as a severe illness.
What is Hepatitis (Severe acute hepatitis)
Hepatitis is a condition that causes the liver to become inflamed. Severe hepatitis can cause damage to the liver which can cause long-term problems in patients. During Hepatitis, the liver loses some of its functionality and causes difficulty in the digestion of nutrients, minerals, and other substances. It particularly has a hard time digesting fat and for this reason, people who suffer from hepatitis are recommended to remove fat from their diet in order to recover.
Types of Hepatitis
There are various types of hepatitis that have different symptoms, treatments, and duration of illness. These are-
Hepatitis A- It is found in the blood and stool of infected persons. It is a highly contagious disease and is caused by the hepatitis A virus (HAV). Hepatitis A can last up to 2 to 3 months.
Hepatitis B- It is spread through bodily fluids such as semen and blood from one person to another. It can transfer through sexual contact, sharing needles, and drug infusion equipment. It can be prevented by a vaccine. Hepatitis B can last from a few weeks to multiple years.
Hepatitis C- It is spread mainly through contact with the blood of the infected person. Most people are infected with hepatitis C from sharing needles and drug infusion equipment. Though less common, Hepatitis C can also spread from sexual transmission.
Hepatitis D- It is also called Delta hepatitis and is caused by the hepatitis D virus. It is a complication of the hepatitis B virus. It spreads through the transfer of bodily fluids from an infected person to an uninfected person. Hepatitis D can be short-term as well as long-term.
Hepatitis E- Hepatitis E mostly spreads from fecal matter. It gets spread when someone unknowingly consumes the virus- even in microscopic amounts. It is spread mostly through drinking water contaminated with stool. Hepatitis E can even cause liver failure in patients. 
Also read: Why do babies get jaundice as soon as they are born? Know what is the cure!
Symptoms of Hepatitis
Nausea

Dark urine

Yellow skin

Yellow eyes 

Fever

Fatigue

Belly pain

Pale stool
Causes of Hepatitis
Alcohol consumption

Autoimmune response

Contamination from Stool

Transfer of bodily fluids

Viral infection
Also read: 15 Food That Can Save Your Heart
Complications of Hepatitis
Cirrhosis

Liver cancer

Bleeding disorder

Kidney disease

Death

Memory loss