Cupping Therapy: Know Procedure, Benefits, Side- Effects
Have you ever noticed that a lot of celebrities, athletes, and bodybuilders are increasingly showing up to events with little circular markings on their backs? These are the results of cupping treatment. But what exactly is it? Cupping is a sort of alternative therapy in which cups are placed on the skin to induce suction. This suction is supposed to increase energy flow in the body and aid in healing. Are you planning to try cupping therapy? Here in this blog, we are going to deep dive into everything you need to know about cupping.
What Is Cupping Therapy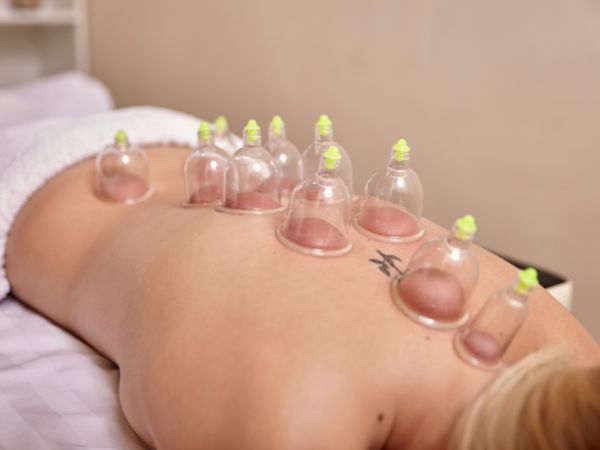 While cupping treatment has increased in popularity over the last decade, it is not a new-age practice. Cupping treatment is an old medicinal practice used by some people to get relief from pain. Cups are placed on your back, stomach, arms, legs, or other regions of your body by a provider. Inside the cup, a vacuum or suction force pushes your skin upward. Cupping treatment is a kind of traditional Chinese and Western Asian medicine. This procedure has been used for thousands of years. Cupping treatment is also known as cup therapy and suction cup therapy. Cupping stimulates blood flow to the region where the cups are inserted. This may reduce muscular tension, improving overall blood flow and promoting cell healing. It may also aid in the formation of new connective tissues and blood vessels in the tissue. Cupping is used to supplement treatment for a variety of symptoms and diseases.
What is the procedure for cupping?
Researchers are constantly investigating how cupping alleviates pain and illness symptoms. There hasn't been a lot of study done on the treatment. Cupping suction pulls fluid into the treated region. This suction force swells and ruptures little blood vessels (capillaries) beneath your skin. Your body supports correct and natural healing at the cellular level by replenishing the cupped regions with improved blood flow. Some people believe that cupping releases toxins as a result of this impact.
Cups are most commonly used for:
Back

Chest

Abdomen

Buttocks

Legs
The back is the most typical location for cups to be used. Cups will be put on your face if you are having facial or cosmetic cupping.
Is Cupping Painful?
Cupping should not be painful, although you may feel some skin tightening throughout the treatment. You may feel bruised and somewhat painful after cupping therapy, but you should not experience significant pain.
Types Of Cupping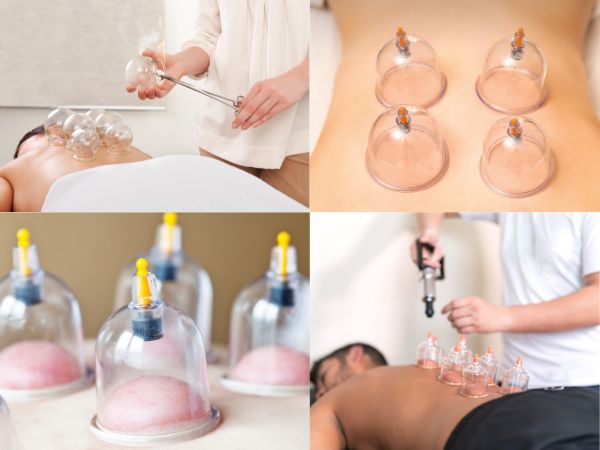 Dry cupping:

Dry cupping involves sucking or vacuuming out the air within a plastic or glass cup by putting the cup on the skin. The cups may be used at rest or while moving in most instances.

Wet cupping / Hijama / Bleeding:

By leaving a cup in place for roughly 3 minutes, wet cupping provides a slight suction. The therapist then removes the cup and makes mild, tiny incisions on your skin using a little knife. They then do a second suction to extract a small amount of blood.

Oil cupping / Sliding cupping:

This is a method in which massage oils are given to the body and cups are affixed to the body before sliding across a region.

Flash cupping / Empty cupping:

This technique includes applying cups quickly and repeatedly with little retention. It decreases local congestion while increasing circulation across a larger region.
Benefits Of Cupping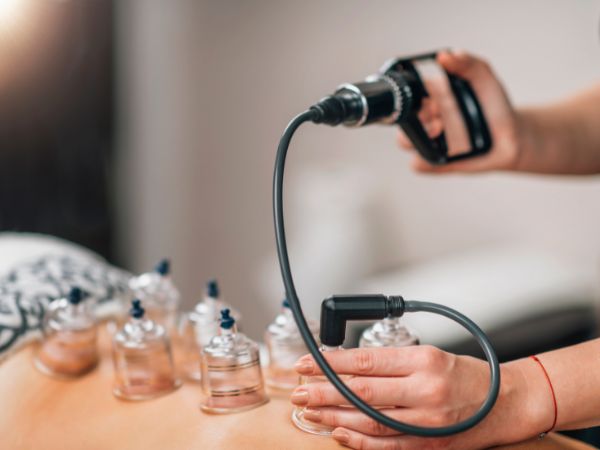 There are a lot of benefits of cupping therapy, some of which are listed below:
Cupping relieves pain and inflammation.
Increases blood flow.
Used for deep tissue massage, relaxation, and well-being.
It is a non-invasive, low-cost therapy.
Rejuvenation of the body's organs.
Aids in the healing process and improves the immune system.
Blood diseases such as anemia and hemophilia are treated with this therapy.
It is also used to treat arthritis and fibromyalgia.
Side Effects Of Cupping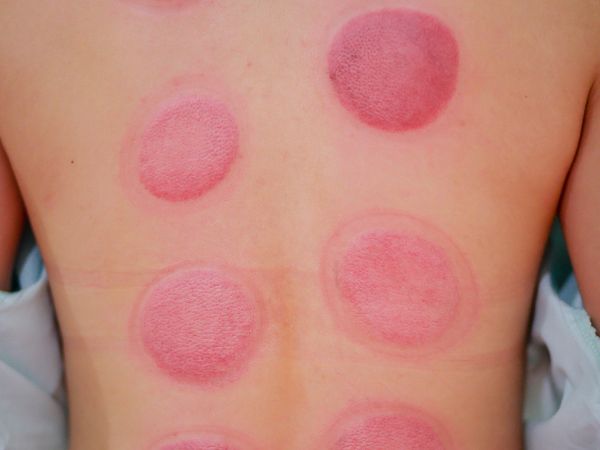 Cupping is quite safe if performed by a competent health expert. However, the following negative effects may occur in the region where the cups come into contact with your skin:
Mild discomfort
Burns and bruising
Infection of the skin
Bloodborne illnesses such as hepatitis B and C can be disseminated if the cups and equipment become contaminated with blood and are not properly sanitized between patients.
What happens just after cupping therapy?
Cupping therapy opens microscopic blood arteries called capillaries beneath your skin. You'll have red, spherical cupping therapy markings on your skin that will vanish in a week or two. Although these markings may appear to be bruised, they are not genuine bruises that cause muscle fiber damage.
What To Do After Cupping Therapy?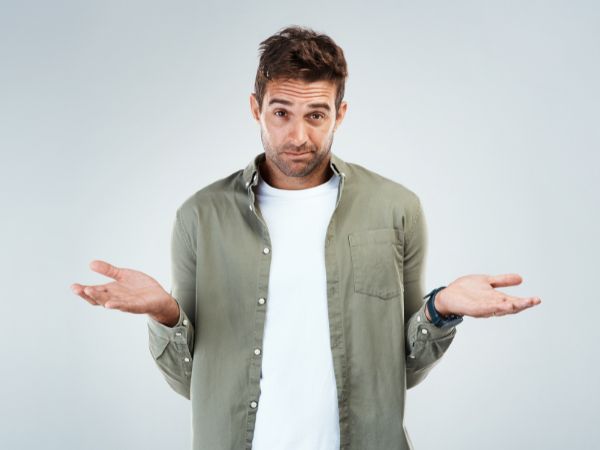 You may feel the same after your session as you did before it began. You may also experience dizziness. Here's what you should do regardless of how you feel. 
Hydrate:

It is critical that you boost your water intake following cupping therapy. You've just moved a lot of toxins around in your body, and your body will require water to flush out your lymphatic system and thoroughly eliminate the poisons. 

Keep Warm:

It's usual to have a temperature after a cupping session. Toxins that have accumulated in your body are transferred by the blood to your lymphatic system for clearance when you loosen them. This is essentially the same process that your body goes through when you have a small disease, such as a cold. 

Get Enough Rest:

  As previously said, it is natural to feel tired and under the weather as a result of the elimination of toxins from your body. Don't resist the impulse to sleep; it's a normal component of your body's detoxification and recovery process. Rest is critical.
Who Should Avoid Cupping Treatment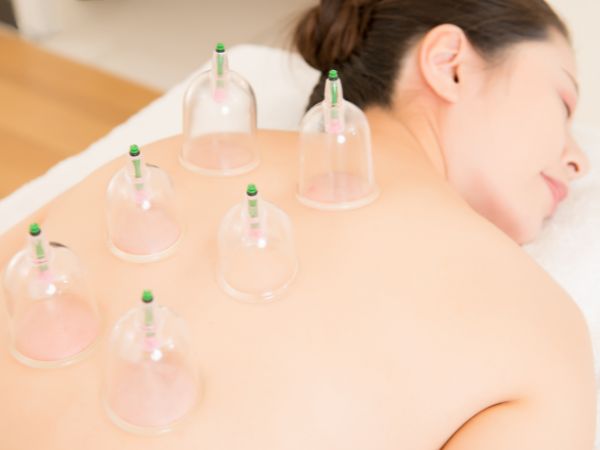 Cupping treatment should not be used if you are pregnant since experts know so little about its consequences. Cupping should also be avoided if you have:
Hemophilia and other bleeding diseases

Blood clotting issues, such as deep vein thrombosis (DVT) or a stroke history

Eczema and psoriasis

Epilepsy (seizures)
Even while there is a low chance of problems with cupping therapy, it is not for everyone. Before attempting cupping or any other alternative medical therapy, consult with your healthcare physician.
Conclusion
Cupping is a centuries-old treatment/therapy that involves sucking the skin with glass, plastic, or silicone cups. It may improve immunological function, promote blood flow, and alleviate pain. Cupping may be an effective supplemental treatment for a number of symptoms and diseases. More high-quality research is still required to prove what cupping can achieve.