Top 6 Reasons For Not Eating Bananas On Empty Stomach
When we're hungry and don't have any solid meals on hand, we turn to bananas. Bananas are highly nutritious, satisfying, and delicious. Most individuals enjoy eating them, especially before exercise as a rapid energy boost. Bananas have vitamins C and B6, as well as potassium and magnesium, and may be used as a natural sweetener in smoothies, pancakes, and other foods. Many individuals eat bananas for breakfast in the morning. Do you know that eating a Banana On Empty Stomach can lead to a slew of health problems, including a surge in blood sugar? In this blog, we'll look at what can happen when you start your day with a slice of banana.
When we sleep, our bodies remain in fasting mode. You don't eat anything for several hours, which depletes your vitality, and you need to eat something active in the morning to refill it. While bananas are nutritious and filling, they are not a great morning item. Despite being high in critical nutrients, it should not be ingested on an empty stomach. Here are some of the reasons why no one should eat bananas on an empty stomach.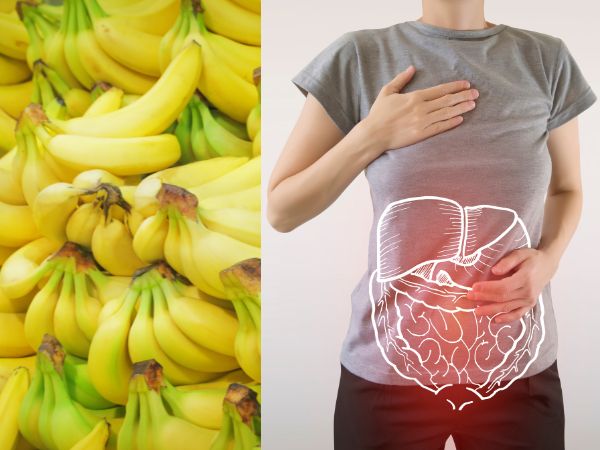 Bananas contain natural sugars, which may raise blood sugar levels. As a result, diabetics should avoid eating bananas in the morning. Others should avoid eating bananas on an empty stomach since it might cause a rapid surge in blood sugar levels. Bananas have a high magnesium concentration, which might interfere with metabolism and the digestive system. Furthermore, excessive magnesium levels are detrimental to heart health and should be avoided. Patients with hypertension or other cardiovascular disorders should avoid eating bananas in the morning. To balance out the toxic components, eat them with cereals, berries, and dry fruits.
Side Effects of Eating Bananas On Empty Stomach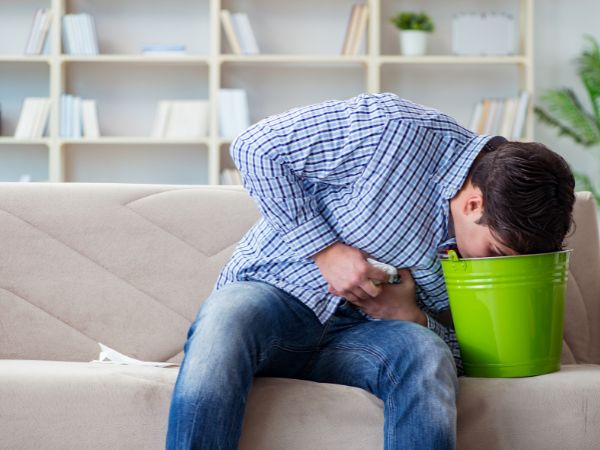 Not Good for Your Heart:

Eating bananas on an empty stomach might cause cardiac problems. How? The high magnesium content of bananas can disrupt the equilibrium of magnesium and calcium in the blood. This imbalance can be harmful to one's heart health.

Digestive problems:

Bananas are high in fiber and highly filling. While fiber is beneficial to digestive health, excessive ingestion might disturb gut bacteria. Consuming fiber on an empty stomach in the morning might cause gas, flatulence, stomach cramps, and constipation. In the morning, limit yourself to just one banana.

Spike in Blood Sugar:

Because bananas are high in sugar, consuming them on an empty stomach might induce a surge in blood sugar levels. This might result in tiredness, headaches, and other issues. This is why diabetics are generally advised not to begin their day with a piece of banana.

Mineral absorption inhibition:

Consuming more than one banana on an empty stomach might impair mineral absorption. Your body may be unable to absorb nutrients such as iron, zinc, and calcium. This can result in mineral deficiency. As a result, avoid eating bananas or consuming them in moderation.

Gaining Weight:

It is perfectly OK to begin the day with a slice of banana for individuals looking to gain weight. However, people who are trying to lose weight should be aware that eating bananas on an empty stomach is never a good idea. Because bananas are high in calories, consuming them on an empty stomach might lead to weight gain.

Acidity:

As we know bananas are acidic in nature therefore, eating them on an empty stomach may cause your body to become more acidic. It will give you a brief burst of energy but will soon leave you exhausted and fatigued.
Benefits Of Eating Banana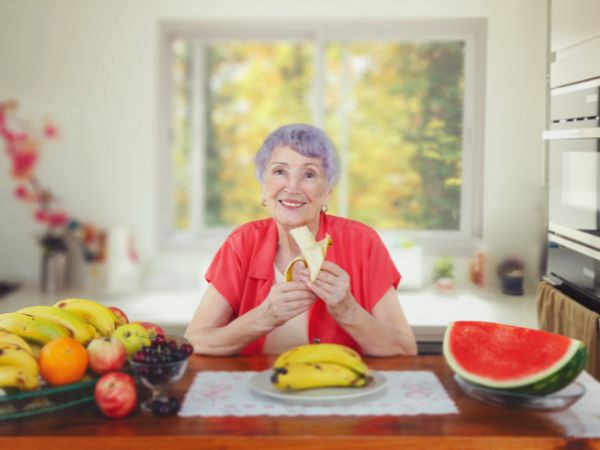 Doctors often recommend that you include an apple in your diet to keep your health in check. A banana, on the other hand, is as nutritious as an apple and may be included in your diet. They provide crucial nutrients that can safeguard your health. However, eating bananas on an empty stomach is very harmful to your health but if you are having bananas in a proper way and at the proper time then it will give you a lot of health benefits.
Here are 5 health benefits of eating bananas:
Boost Bone Health:

Although bananas are not abundant in calcium, they can help you maintain your bone health. Fructooligosaccharides are a kind of prebiotic found in bananas. Fructooligosaccharides improve the body's capacity to absorb calcium. As a result, this prebiotic may aid in the improvement of your body's bone health.  

Helps Muscles Recover After Exercise:

Banana is high in potassium, which aids in muscle recovery after exercise. Consuming bananas after exercise may aid in strengthening your muscles and allow you to work out for longer periods of time.

Aids In The Reduction Of Bloating:

Bloating causes discomfort. Bananas can help you fight back against gas and water retention in this case. It may boost bloat-fighting microorganisms in the stomach. It may also assist in reducing retained fluid in the body since it is high in potassium. 

Boost kidneys Health:

Banana is high in potassium, which helps to keep your kidneys healthy and clear. According to several studies, persons who consume bananas 4-6 times per week are about 50% less likely to acquire renal illness than those who do not consume this fruit.

Aids In the Treatment Of Anemia:

Bananas are beneficial to persons suffering from anemia due to their high folate levels. Banana eating on a daily basis may help to prevent anemia-induced tiredness and paleness. 
Conclusion
On an empty stomach, eating a banana can bring several health benefits. The fruit's rapidly digested carbs give an immediate energy boost, making it an ideal morning or pre-workout snack. Bananas are also high in critical elements such as potassium, fiber, and vitamins, all of which promote general health. Bananas help balance blood sugar levels, enhance digestive health, and may even aid with weight management when taken at the correct time. However, it is critical to maintain a healthy balance and avoid overindulging in them. Incorporating bananas into a well-balanced diet will help you live a better, more active life.