Deviated Nasal Septum: Symptoms and Treatments
Deviated Nasal Septum: An Introduction to the Disorder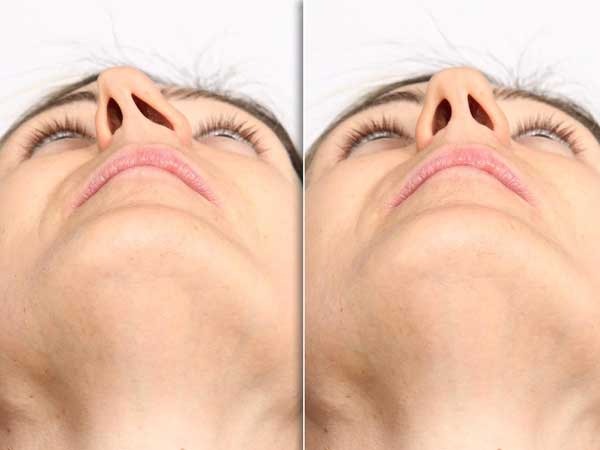 A deviated nasal septum occurs when the nasal passage is blocked and causes breathing difficulties. A deviated septum is caused by a bone defect in the nose. In some cases, the bone may not have fully formed yet. If the bone does not develop properly, then the cartilage between the bones may become crooked. When the cartilage becomes crooked, it creates a blockage in the airway. This results in breathing problems. This causes the nostrils to deviate away from each other. DNS occurs in about 1% of people and is often associated with allergies, sinusitis, and asthma.
While the exact cause of DNS isn't known, they have been shown to occur when the upper jaw comes out further than usual before the lower jaw, causing the nose to develop asymmetrically. People who have had DNS may notice a difference in their sense of smell and some end up being unable to breathe through their left nostrils.
How do I know if I have deviated nasal septum?
You may not know you have DNS until you are older and become aware of the problem. If you have trouble breathing through one side of your nose, you should seek medical attention. You could experience symptoms such as sinus infection, drainage, congestion, frequent colds, ear infections, headaches, facial pain, and pressure inside your head. Your doctor may recommend using saline sprays to clear blocked airways and antibiotics to prevent infections. In rare cases, surgery is necessary.
The diagnosis 
The first step in diagnosing a deviated septal deviation is to determine if the person has any symptoms at all. These tests may include X-rays, CT scans, MRIs, and endoscopy. If the patient has no symptoms, then the doctor will perform a physical examination. He/she will look for signs of nasal obstruction, nasal discharge, or swelling around the nose. Once the doctor has determined that the person has a deviated septum, he/she will discuss treatment options with the patient.
Symptoms of Deviated Nasal Septum and what causes it?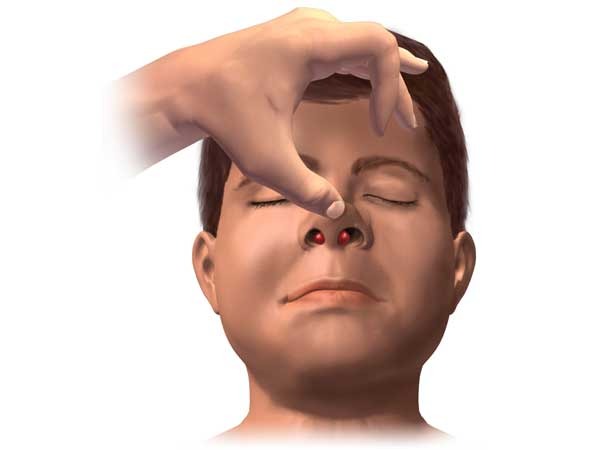 The symptoms of a DNS can vary depending on who is affected and what type of treatment they receive. However, the majority of people who suffer from a deviated septum will experience pain and discomfort while breathing. Other symptoms include bleeding and crusting around the nostrils.
Symptoms of a Deviated Septum (DSE):
– Difficulty Breathing
– Snoring
– Nasal Congestion
– Painful Sinuses
– Ear Infections
Many factors can contribute to the formation of a deviated nasal septum, but the primary cause is often due to genetic factors. If one parent has a deviated septum, then there is a chance that their child will inherit it. Also, if both parents have a deviated septum, there is a 50% chance that their baby will inherit it.
The Treatment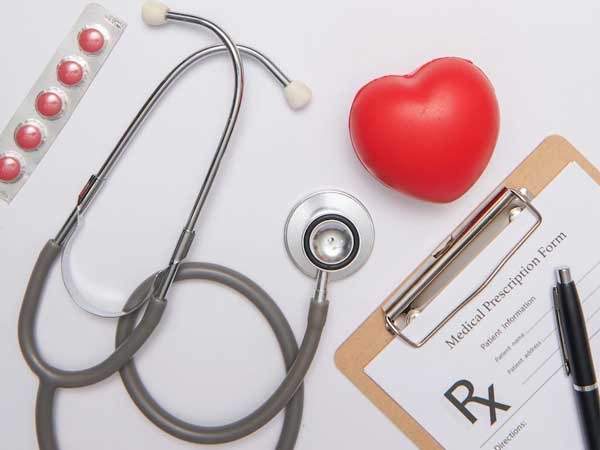 The treatment for a deviated septal is generally surgery. To correct this issue, doctors use either local anesthesia or general anesthesia. After the procedure, patients have to wear bandages over their noses for several days until the stitches dissolve. Once the stitches are removed, the patient can breathe normally again.
Deviated Nasal Septum surgery is a surgical procedure where the septum (the wall between the nostrils) is cut open and then straightened out. There are many different types of deviated septum surgeries. One type of surgery is called a closed rhinoplasty. Closed rhinoplasty involves cutting the skin and lining of the nose and removing excess bone. Then, the surgeon uses sutures to close the wound.
Another type of surgery is called an open rhinoplasty. Open rhinoplasty involves making a small incision over the bridge of the nose and using instruments to remove bone and reshape the septum. Afterward, the surgeon closes the incision with stitches.
How to Treat Deviated Nasal Septum Naturally?
First off, try not to panic! You should never attempt to manage a deviated septum, especially if you've been experiencing these symptoms for a long time. Instead, look into natural remedies to help ease the discomfort. One of the best options is to use a cold compress to relieve the pressure and irritation caused by a deviated septum. Simply apply ice to the area for 20 minutes and repeat once per day until the symptoms subside.
You could also try massaging the area with warm water mixed with aloe vera gel. After applying the mixture, cover the area with plastic wrap and leave it overnight. Next morning, rinse the area thoroughly with cool water and pat dry.
Finally, you can always consult with your doctor to discuss your options. Therefore, it's important to seek professional advice before making any major changes to your body.
What is recovery like after septoplasty?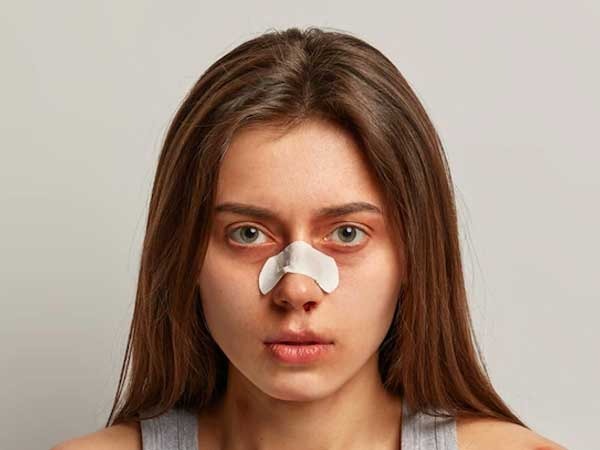 Septoplasty is a surgical procedure where the nasal septum is reshaped. A septoplasty is performed to correct a deviated septum. The recovery period following septoplasty surgery varies depending on the type of surgery performed. Most patients experience some degree of swelling and bruising at the site of the incision. Swelling may last anywhere from two days to several weeks. Patients who undergo a septoplasty with general anesthesia may feel groggy or sleepy for several hours after the procedure.
Patients who have undergone a septoplasty under local anesthesia may experience less discomfort than those who receive general anesthesia. In addition, patients who have undergone a septoplasty under local anesthesia may be able to go home earlier than those who receive general anesthesia.
After undergoing a septoplasty, patients should avoid strenuous activity until their nose heals completely. Patients should also refrain from blowing their noses excessively. If bleeding occurs, apply pressure to the area using gauze or bandages. Patients who undergo septoplasty surgery should expect to spend about three months recovering from the procedure.
Questions related to Deviated nasal septum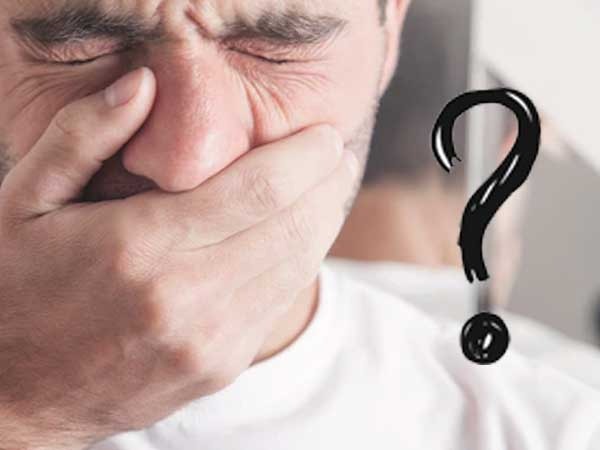 How do I know if my child has deviated nasal septa?
If you have any concerns about your children's nasal airway, you should consult with a doctor who specializes in pediatric otolaryngology (ear, nose, throat) to determine whether your child has a deviated septum. You should also consider seeing a specialist if your child has snoring, difficulty sleeping, frequent colds, or sinus infections.
How can I treat my child's deviated nasal septums?
The treatment options depend on how severe the deviation is. If your child has mild DNS, he/she might need surgery to correct the problem. However, if your child has a severe case, then you might want to use medical devices to help manage his/her symptoms. These devices include nasal strips, splints, and nasal dilators.
How can I fix my deviated nasal septum?
The first step in treating DNS is to determine how severe the issue is. You can do a physical examination and x-rays to make sure the nasal bone is correct. Adults may opt for either surgery or a functional appliance. A functional appliance is a device that helps correct the shape of the skull and reduces the size of the nasal cavity. One type of functional appliance is "Rhinoplasty Appliance".
In adults over the age of 35, doctors often suggest a series of injections that help reshape the bony structure of the nose. These are Botulinum Toxin Injections. When injected into muscles, it blocks the release of acetylcholine, a chemical neurotransmitter responsible for muscle contraction.
By blocking the action of acetylcholine at neuromuscular junctions, the toxin slows down the rate of signal transmission between nerves and muscles. As a result, the muscle relaxes and the target area grows less rigid. Since the nasal bones are small and delicate, the toxin does not affect them.
Are there any alternatives to fixing deviated nasal septa?
Yes! There are alternative treatments for patients who aren't into surgical intervention. One option is laser therapy. Laser therapy uses intense beams of concentrated visible red or infrared light to treat patients with various conditions. Another alternative is radiofrequency ablation. Radiofrequency ablation works by heating the affected tissue. Using a special tool, the doctor places a needle near the affected area.
A third option is a cryosurgery. Cryosurgery freezes tissue temporarily. After freezing, the tissue returns to normal temperature and thaws. Doctors use this procedure to destroy tumors and remove abnormal tissue.
Is there anything else I can do about my deviated nasal septum?
If you want to avoid surgeries, you can try to keep yourself healthy. Get plenty of rest, drink lots of water, and eat foods rich in Vitamin C and E. Avoid smoking cigarettes and alcohol. Also, find ways to relieve stress that may contribute to DNS. Try meditation, yoga, exercise, and relaxation techniques.