Erectile Dysfunction: Causes, Symptoms Treatment
Discover The Truth About Erectile Dysfunction And Finally Put An End To The Frustration
Erectile dysfunction (ED) is defined as the inability to achieve or maintain an erection sufficient for sexual activity. ED affects both men and women, although it may be more common among older men. There are many causes of ED, including physical problems, psychological issues, medications, and even medical conditions.
It is the inability to maintain an erection firm enough to satisfy sexual desires that cause ED. The difficulty maintaining an erection is normal at times, but if it occurs frequently and disrupts your sexual life consistently, your doctor might diagnose you with ED.
There is wide agreement among experts that ED is common and that the risk of developing it increases as one age. Men who suffer from ED are most likely to suffer from other forms of sexual dysfunction. ED's prevalence is, however, widely estimated. Based on a study published in 2018 says that approximately one-third of men are affected by ED.
Read | Premature Ejaculation: End Your Suffering Today!
The diagnosis
The first step in diagnosing ED is to determine whether the problem is temporary or permanent. If the problem is temporary, then the cause is likely something that can be treated easily. However, if the problem persists over time, then it's possible that the underlying cause is more serious. A doctor will perform a physical exam to check for any abnormalities. He/she will also ask questions about your medical history, lifestyle habits, and current symptoms. Your doctor may order blood tests to rule out certain conditions, such as diabetes or heart disease.
Causes of Erectile Dysfunction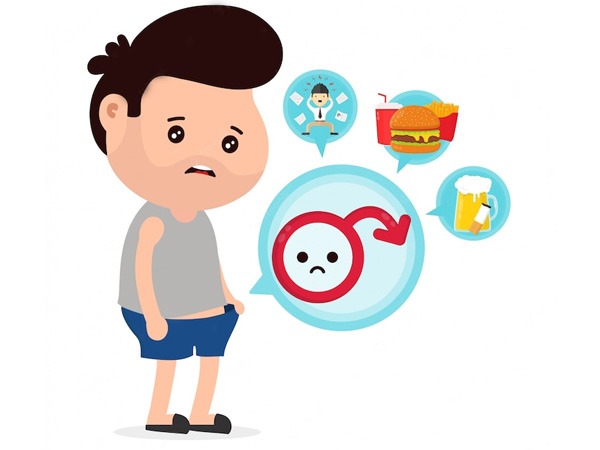 There are several different types of ED. Most commonly, ED occurs due to physical issues. Physical causes include cardiovascular disease, diabetes, neurological disorders, and prostate cancer. Psychological causes include depression, anxiety, and relationship problems. Hormonal causes include low levels of testosterone and high levels of prolactin. The most common cause of ED is age; however, some people experience ED at any time in their lives. Other factors that contribute to the development of ED include:
Physical problems – These include diabetes, high blood pressure, heart disease, prostate enlargement, and neurological disorders. Other physical causes of ED include injuries to the penis and damage to nerves.
Psychological Issues – Depression, anxiety, stress, and relationship problems can lead to ED.
Medications – Certain prescription drugs, recreational drugs, and illegal substances can cause ED.
Medical Conditions – Diseases such as diabetes, cardiovascular disease, and certain cancers can affect blood flow to the penis.
Symptoms of Erectile Dysfunctions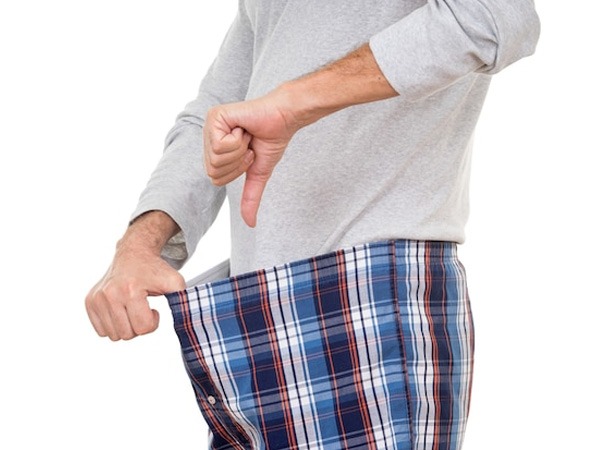 Symptoms of ED vary depending on the underlying cause. Common symptoms include:
Difficulty having an erection
Painful intercourse
Premature ejaculation
Weakness or hardness of the penis
Frequent urination
Loss of sexual desire
Feeling tired or fatigued
What medications could cause erectile dysfunction (ED)?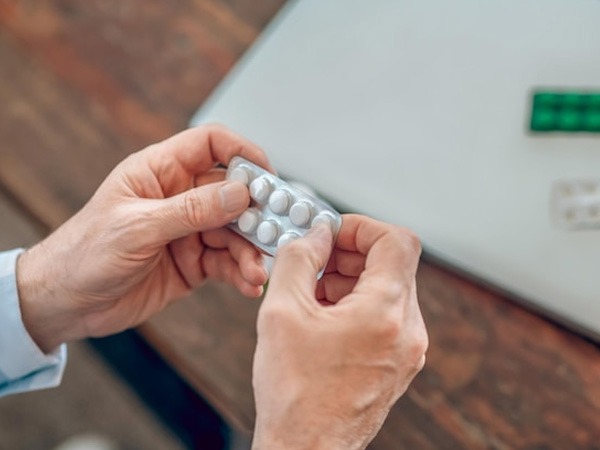 Propranolol: Propranolol is a beta-blocker medication that is often prescribed to treat high blood pressure, anxiety, panic attacks, migraine headaches, and heart conditions. It works by blocking the effects of adrenaline, which causes increased heart rate and blood flow. In men, propranolol may cause ED due to its effect on the nerves that control erection.
Clonidine: Clonidine is a prescription drug that is commonly used to treat hypertension and attention deficit hyperactivity disorder (ADHD). It works by inhibiting the release of norepinephrine, which is responsible for increasing blood pressure. When taken at low doses, clonidine does not affect sexual function. However, higher doses can cause impotence.
Alprazolam: Alprazolam is a benzodiazepine anti-anxiety medication that is frequently prescribed to treat anxiety disorders, insomnia, and panic attacks. It works by binding to receptors in the brain that regulate mood and behavior. At therapeutic doses, alprazolam does not affect sexual function; however, at high doses, it can cause ED.
Cimetidine: Cimetidine is a histamine H2 receptor antagonist that is used to treat ulcers and stomach acid reflux. It works by preventing the action of histamine, which increases gastric secretions and stimulates the production of hydrochloric acid. High doses of cimetidine can lead to ED.
Risperidone: Risperidone is an antipsychotic medication that is used to treat schizophrenia, bipolar disorder, and irritability associated with autism. It works by blocking dopamine D2 receptors in the brain, which decreases the activity of neurons that send messages between different parts of the brain. As a result, risperidone affects the neurotransmitters that control sexual arousal and orgasm.
Sildenafil: Sildenafil citrate is a phosphodiesterase type 5 inhibitor that is used to treat erectile dysfunction. It works by relaxing smooth muscle cells in the penis, which helps increase blood flow and results in an erection.
Tadalafil: Tadalafil is a PDE5 inhibitor that is used to improve erectile dysfunction. It is similar to sildenafil, except that tadalafil is longer lasting.
Relationship between erectile dysfunction and depression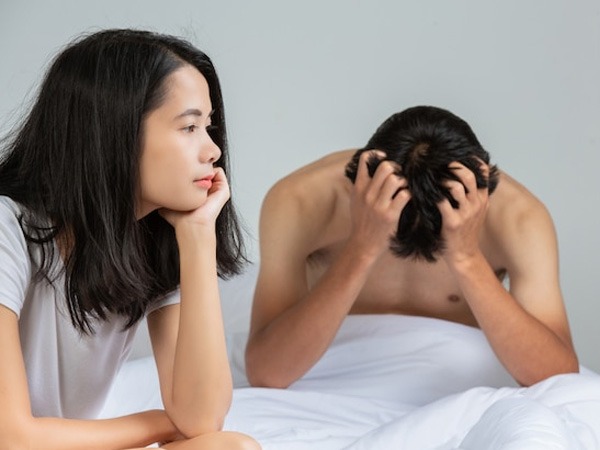 A man suffering from erectile dysfunction (ED) may feel angry, frustrated, sad, or even unsure of himself. The number of medical causes of ED varies, but studies have found that men with ED are twice as likely to develop clinical depression as those without ED. A depressive illness involves persistent sadness, feelings of hopelessness, and a pessimistic outlook. A common symptom of depression are:
The feeling of low self-esteem
Activities that were once pleasurable have lost their appeal
The fatigue
An increase or decrease in appetite
Disruptions to sleep
Ignorance
Treatments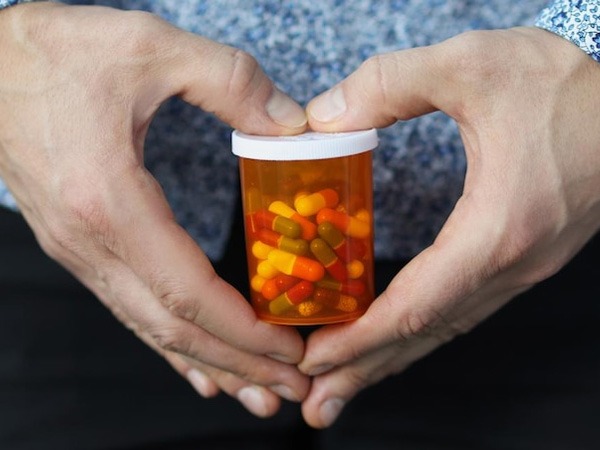 Treatments for ED depend on the cause. Common treatments include counseling, medication, and surgery. Medications can mostly treat the underlying cause of ED. These include antidepressants, anti-anxiety drugs, and testosterone replacement therapy. You can go for surgery if your ED is a severe case.
Viagra: Viagra is one of the most popular drugs for treating ED. It works by increasing blood flow to the penis. It does not work if the problem is psychological. If you have ED, talk to your doctor about taking Viagra.
Cialis: Cialis is a drug that helps men get and keep an erection. It may take longer than Viagra to start working. You should only use Cialis once a day. Take Cialis at least 30 minutes before sexual activity. Do not take Cialis if you have recently eaten grapefruit juice.
Levitra: Levitra is a prescription medicine that treats ED caused by problems with nitric oxide (NO) in the body. NO is a chemical messenger that relaxes muscles in the penis and increases blood flow to the penis during sex. Levitra works by blocking an enzyme called PDE-5 that breaks down NO.
Tadalafil: Tadalafil is a prescription medicine that works by relaxing muscles in the penis and increasing blood flow to the area. It takes effect within 15 to 20 minutes. You can take Tadalafil sometimes along with sildenafil (Viagra).
Sildenafil: Sildenafil is a prescription medication that works by helping the smooth muscle in the penis relax. It can help treat ED caused by problems with blood vessels, nerves, or hormones. Sildenafil works by blocking an enzyme that breaks down a substance called cGMP.
Avanafil: Avanafil is a prescription drug that works by relaxing muscles and increasing blood flow to certain parts of the body. Avanafil works by blocking an enzyme known as CYP-450.
Vardenafil: Vardenafil is a prescription pill that works by relaxing muscles, increasing blood flow to the genitals, and making the smooth muscle in the arteries around the penis contract. It can help treat impotence, low libido, premature ejaculation, and other conditions. Vardenafil works by blocking enzymes that break down a chemical called cGMP. cGMP stands for cyclic guanosine monophosphate.
The bottom line,
Prevention is always better than treatment. To prevent ED, try to avoid smoking cigarettes, drinking alcohol excessively, and taking recreational drugs. Also, make sure to get plenty of sleep each night. Try to exercise regularly and eat a balanced diet. Avoid stressful situations and stay away from people who might trigger negative emotions.