Healthy Eating Habits: Develop Good Eating Habits!
An Introduction To Healthy Eating Habits!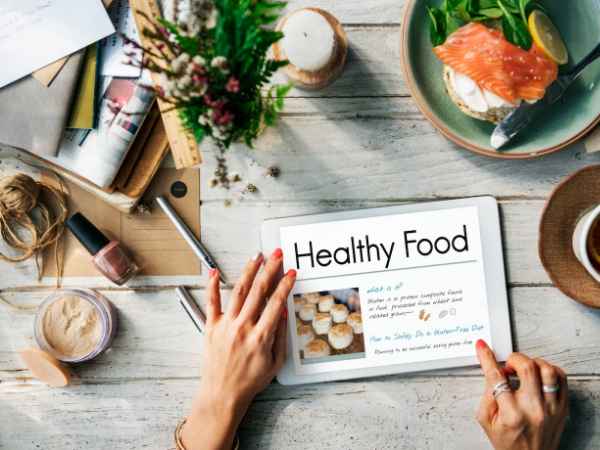 Healthy eating habits are essential for a healthy lifestyle. Eating the right foods in the right quantities helps us to get balanced nutrition, maintain the ideal weight and reduce the risk of diseases. You can develop healthy eating habits by understanding the basics of nutrition and choosing healthy food options that suit your diet. Eating healthy is a lifestyle choice that has significant benefits for those that make it. A growing number of research studies show the importance of having good diet habits to have better physical and mental health, reducing the risk of illnesses such as heart disease and stroke, diabetes, cancers, and many other diseases.
The importance of eating a healthy diet
It's no secret that eating healthy is important, but why exactly is it so important? Eating healthy goes beyond maintaining a good figure and making sure your body gets the necessary vitamins and minerals—research shows that nutrition plays a role in many aspects of overall health. Here are some reasons why eating healthy is essential:
Improves Gut Health

Increases Energy Levels

Boosts Immunity

Promotes Brain Function

Achieves Weight Goals Problematically
How To Make Small Changes That Lead To Long-Term Healthy Eating Habits?
Making small changes to your eating habits is the key to developing long-term healthy eating habits. Start by replacing unhealthy snacks with healthier ones, such as fruits and vegetables. You could also try reducing portion sizes and engaging in mindful eating, or try cutting out processed food altogether. Additionally, making smaller meals every two hours can help you regulate your metabolism and keep you energized all day. Lastly, it's important to remember that there are no hard-and-fast rules; find what works best for you and your lifestyle. Small changes can lead to big rewards in terms of improved nutrition and overall health in the long run.
Learn the Benefits of Eating a Clean and Processed-Free Diet
Eating a clean and processed-free diet offers many health benefits. By cutting out unhealthy foods, you can greatly reduce your risk of developing high cholesterol, obesity, diabetes, and other chronic diseases. Eating clean also means you're avoiding food additives like preservatives, flavorings, and artificial colors as well as chemicals that may disrupt your endocrine system. Additionally, opting for whole and unprocessed foods gives you access to more natural vitamins and minerals than those found in heavily processed options. Eating a clean and minimally processed diet is a great way to live a healthier lifestyle while enjoying the natural flavors and textures of food. Furthermore, this approach puts more emphasis on the quality of ingredients used which positively affects animal welfare and sustainability.
Develop Healthy Eating Habits: How to Kickstart a Healthier Diet?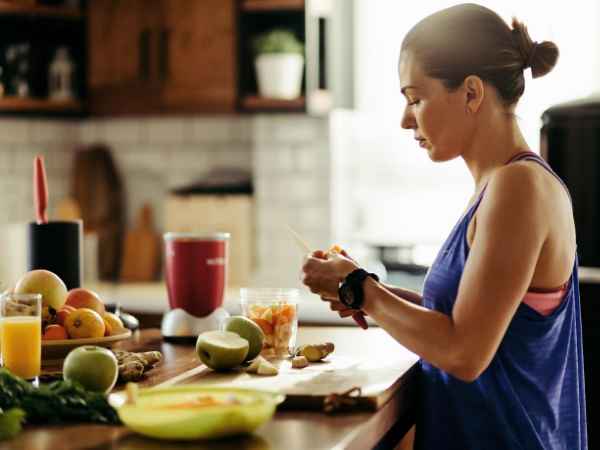 Plan Ahead and Stock up On Healthy Foods:

 Going grocery shopping with a plan can help you avoid unhealthy impulse buying. This will instead allow you to focus on stocking up on healthy essentials. Make sure that when shopping you try and pick items that have every nutrient. They should be low in added sugars, saturated fats, sodium, and calories. Add foods like eggs, nuts, oatmeal, yogurt, fruits, and vegetables. They are high in fiber and protein for an overall balanced diet.

Set Time Aside for Meal Prepping:

 Meal prepping will save you time during the week. If done properly ahead of time (over the weekend usually works best). Put aside an hour or two over the weekend. So when Monday rolls around all of your meals for the week will be ready for you without any stress involved. You can also do batch cooking where you make enough food for several days.

Drink More Water:

 Water is essential for many bodily functions. Such as flushing waste from our bodies. As well as helping keep us full longer which prevents us from overeating. Drinking water throughout the day is key not only because it helps our bodies but it's also one of the easiest ways we can balance our diets with proper hydration. Try setting an alarm reminder every hour so you remember to drink more water!

Slowly Cut Back Processed Foods and Sugary Beverages:

 Processed foods often contain preservatives, extra sodium, and added sugars and fats making them less than ideal. When trying to maintain a healthy balance diet while sugary beverages like sodas are loaded with empty calories that offer no beneficial nutrients. By cutting back slowly on these types of foods we can significantly improve our health.

Embrace Variety & Cook at Home:

 Eating out every now and then is okay – often times restaurants offer options that are much healthier than fast food joints – however, constantly going out isn't very helpful in terms of maintaining a consistently balanced diet filled with nutrient-rich ingredients. Instead, try incorporating variety into meals at home by experimenting with different recipes; expand your palette while still staying health-conscious!
Say Goodbye To Unhealthy Meal Plans: 5 Tips For Healthy Eating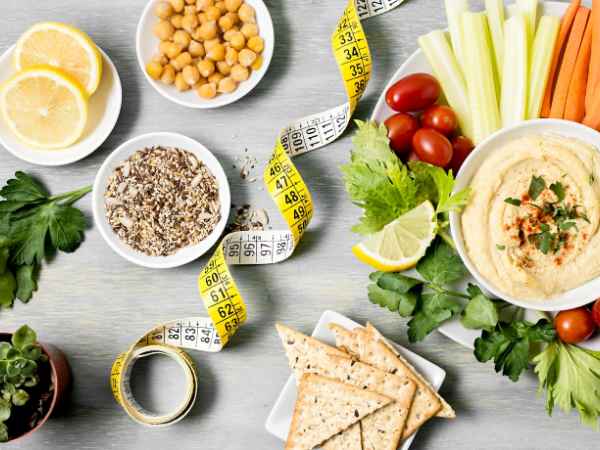 Focus on Fresh Produce:

 Fresh foods like fruits, vegetables, and herbs are nutrient-dense, high in fiber, and contain a wide range of vitamins and minerals that can help support your overall health. Whenever possible, opt for locally and recently harvested produce as it will be more flavorful than those that have been processed or frozen by supermarkets.

Make Healthier Swaps:

 Replacing unhealthy ingredients like white sugar and flour with more nutritious alternatives such as coconut sugar or almond flour is an easy way to start making healthier swaps in your diet. You can also switch from greasy fried foods to baked or grilled options which are much lower in fat content but still provide the same delicious flavors!

Incorporate Whole Grains:

 Eating whole grains gives you slow-release energy over time which keeps you feeling fuller for longer compared to refined grains like white rice which are quickly digested – giving only a short burst of energy followed by a slump. Whole grains also contain important nutrients such as zinc, magnesium, and selenium which are essential for overall health.

Introduce Healthy Fats:

 Healthy fats from sources like nuts, avocados, olive oil, and fish can aid digestion while helping give us the energy we need during the day. They're also useful when meal prepping as they can add flavor while keeping food moist during storage!

Prioritize Protein Sources:

 Protein helps with the growth and repair of body tissues so it's important to eat protein-rich foods every day—such as lean meats like chicken breasts; fish like salmon; legumes like beans & pulses; dairy foods such as yogurt & cheese; plus eggs & tofu!
How to Choose Nutritious Foods for Optimum Health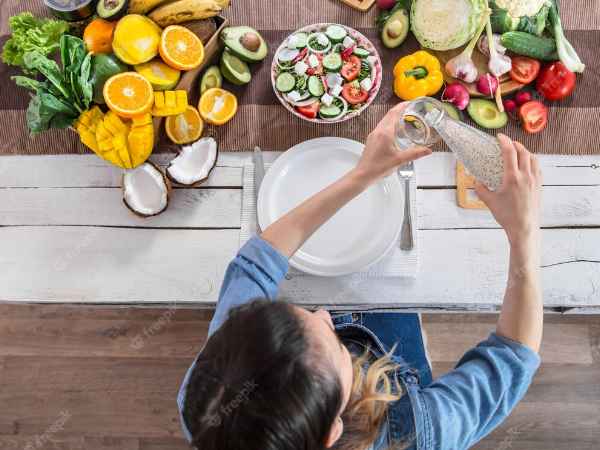 Choosing nutritious foods that are packed with essential vitamins and minerals is a great way to maintain optimal health. Nutritious foods should be rich in dietary fiber, low in sugar, and high in antioxidants. Ensuring that your diet contains a wide variety of colorful fruits and vegetables. Whole grains are another important factor in making sure that you obtain all the necessary vitamins and minerals. Additionally, avoiding overly processed junk food can help avoid added sugars, sodium, trans fats, and other unhealthy ingredients. As they have no nutritional value. Eating nutrient-dense foods is one of the simplest ways to take steps toward healthy living. 
Benefits of Eating Plant-Based Foods Regularly
Eating a plant-based diet can provide many benefits. Including a reduced risk of chronic diseases such as heart disease and diabetes. As well as improved digestion and overall health. Studies have shown that people who eat mostly plant-based foods have lower levels of LDL cholesterol. Also low levels of body mass index, waist circumference, and blood pressure. Additionally, eating a plant-based diet is better for the environment. Since it requires fewer resources to produce plants than animal sources. Eating predominantly plants also tends to lead to increased consumption of essential nutrients like fiber, vitamins, and minerals. This can aid in developing an overall healthier lifestyle.
The Risks and Complications Of Not Eating A Healthy Diet?
Not eating healthy food can lead to a range of risks and complications. Including obesity, diabetes, heart disease, stroke, increasing the risk of certain cancers, dental problems, iron deficiency anemia, and osteoporosis. Poor diets often go hand-in-hand with poverty or lack of access to affordable food options. Apart from physical health mental health issues such as depression may also be caused by poor nutritional status. Additionally, not eating a balanced diet could lead to mood swings due to a lack of necessary vitamins and minerals. Proper nutrition is essential for proper growth and development, both mentally and physically.
Ending Note: Developing balanced eating habits doesn't have to come all at once. Gradually introduce new habits into your routine until they become second nature!