Daily Brisk Walking Benefits: Improve Energy Levels!
An Introduction To Daily Brisk Walking!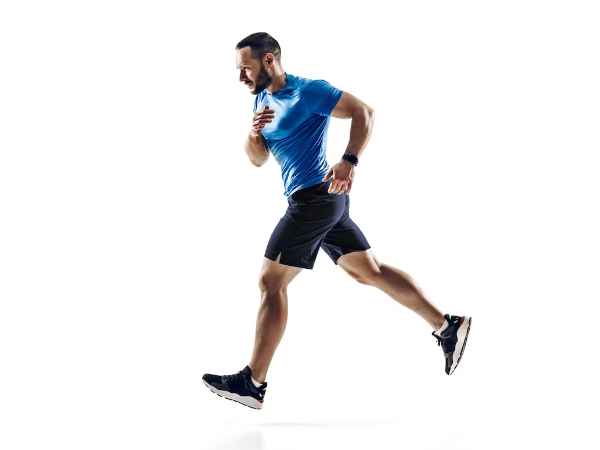 Regular brisk walking comes with a plethora of physical and psychological benefits. Research suggests that even 30 minutes or more of brisk walking can significantly reduce the risk of developing cardiovascular disease, obesity, diabetes, cancer, high blood pressure, and other related diseases. Furthermore, it has been shown to enhance aerobic capacity, promote weight loss, improve muscle tone as well as boost mood. We will be discussing the daily brisk walking benefits in this article. But let's first understand what brisk walking is.
Daily Brisk Walking Benefits: What Is Brisk Walking?
Brisk walking, also known as power walking, is a form of exercise that combines all the benefits of regular walking – improved cardiovascular health, better digestion, and weight loss – with added intensity and speed. It aims to keep their heart rate up by maintaining an increased pace (usually at least 3 miles per hour) without doing any type of running or jogging.
Brisk walking allows you to exercise more effectively in less time since there's no need for recovery time between strides like running. As a result, it's easier to sustain an intense workout over longer distances. Moreover, power walking creates less stress on the joints than running does and exercises muscles through a full range of motion, which helps increase muscle mass more quickly when compared to traditional running exercises.
Daily Brisk Walking Benefits: How Brisk Walking Can Boost Your Energy Levels?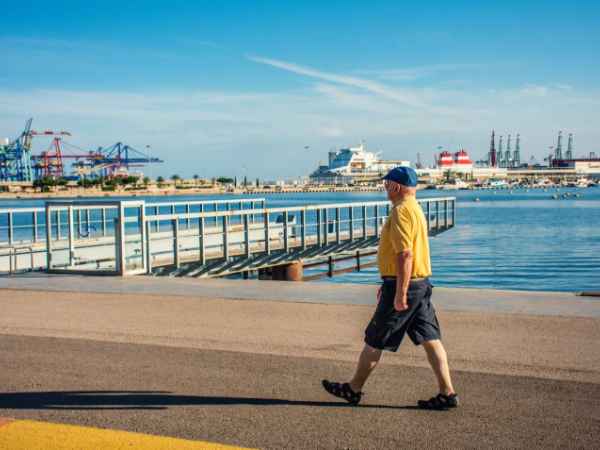 Improved Cardiac Health:

 People who engage in regular brisk walking are less likely to experience cardio-related issues such as hypertension, stroke, or heart attack due to improved blood circulation. Brisk walking helps the heart pump blood more efficiently throughout the body, which can reduce the risk of developing potentially life-threatening 

cardiovascular diseases (CVDs).

 

Weight Loss:

 For those looking to lose weight or maintain a healthy weight, brisk walking can be an effective tool. Brisk walks increase energy expenditure and help burn calories, meaning you'll start to see visible results in no time at all! As long as the intensity is maintained, the amount of calories burned during a brisk walk is equivalent to those lost when running moderate distances – so it really is an effective form of exercise! 

Mental Health Benefits:

 Exercise releases endorphins which can lead to emotional well-being upon each completion of your brisk walk workout. Regular exercise also improves sleep quality and reduces stress levels, both of which have been linked with positive mental health outcomes. Additionally, by being outdoors you'll also be naturally reducing digital screen time which may help improve mental clarity and focus over time. 

Ease Of Access:

 One big advantage that comes with brisk walking is its accessibility; requires no special equipment or facilities so anyone has the opportunity to start their own exercise routine wherever they please – whether at the beachfront, along their local riverbank, or around their neighborhood block! 

Increased Mobility And Flexibility:

 When you engage in regular brisk walks your muscles become stronger helping protect against injuries due to improved muscular strength and joint protection coming from increased mobility gains from engaging in motion strenuous activities like vigorous activity such as walking fast up hills or across uneven terrain that would otherwise be far more physically challenging without it! 
The Scientifically Proven Benefits of Daily Brisk Walking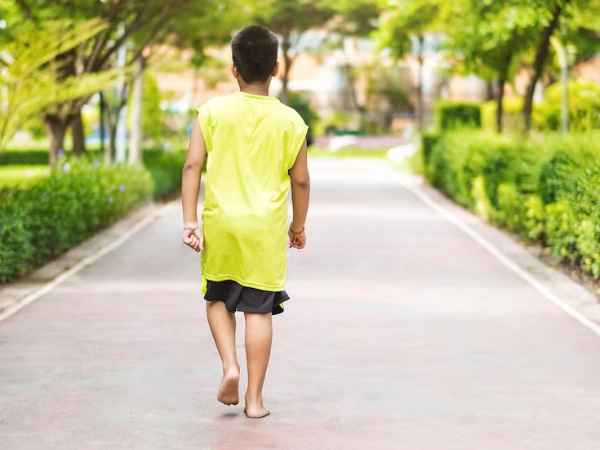 Exercise is always recommended for overall health and wellness, but walking in particular has a number of scientifically proven benefits. Brisk walking – or walk-jogging at a moderate pace – can not only strengthen your body but also increase mental concentration, attenuate stress levels, improve mood, and much more. Here's why adding a daily brisk walk to your exercise regime could be beneficial.
Stronger Bones and Muscles:

Brisk walking serves as the ideal way to strengthen your bones and joints that are constantly under pressure from day-to-day activities. It increases tendon strength, ligament stability, and muscle power, helping you stay healthy for decades to come; it does double duty by improving flexibility as well.

Better Brain Function:

 Walking for 30 minutes every day increases oxygen flow to the brain which makes you more alert and promotes better cognitive functioning. Regular brisk walking boosts memory, learning performance, and reaction time while reducing brain fog.

Decreased Stress Levels:

 Researchers have found that regular physical activity decreases anxiety and depression in people of all ages. Studies have indicated that aerobic exercises like brisk walking increase endorphin production throughout the body which reduces stress significantly over time.

Controls Weight:

 A moderate-pace walk helps extend your workout session duration making it easier for you to stay on track with diet plans and food intake goals. Not only does it help burn fat, but it also helps build lean muscle which further boosts metabolism leading to increased weight control.

Improved Mood:

 Exercise boosts serotonin production in the brain resulting in improved self-esteem. Consequently, this leads to improved mental clarity and heightened energy levels; many people notice feeling generally happier after their workout sessions.
Daily Brisk Walking Benefits: How To Measure Brisk Walking?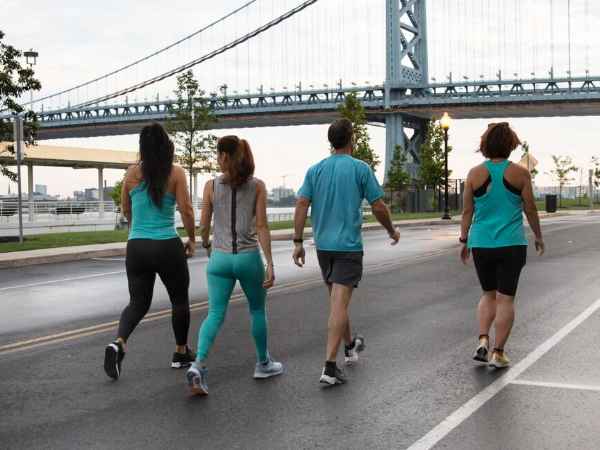 Time:

 One way to measure your brisk walking is by the amount of time it takes you to complete a lap or circuit. There are easy-to-use apps available for download that allow you to record the length and duration of each walk as well as keep track of your progress over time. The ideal time should be around 20 minutes per lap or circuit for optimal results. 

Speed:

 Another way to measure how well you're doing with your brisk walking exercises is by paying attention to the speed at which you're traveling while taking part in them. According to experts, your steps should be continuous and fast enough so that talking becomes difficult – but not so fast as to cause exhaustion or place too much strain on joints and muscles. 

Distance:

 Lastly, measuring how far you travel over certain periods during brisk walks gives an indication of whether you're improving in terms of overall performance or need some additional modification to enhance workout results even further. A good distance goal would be no less than two miles per 30-minute interval when setting high standards for yourself (or having someone cheer you along!).
In India, What is The Percentage of People Who Benefit From Brisk Walking?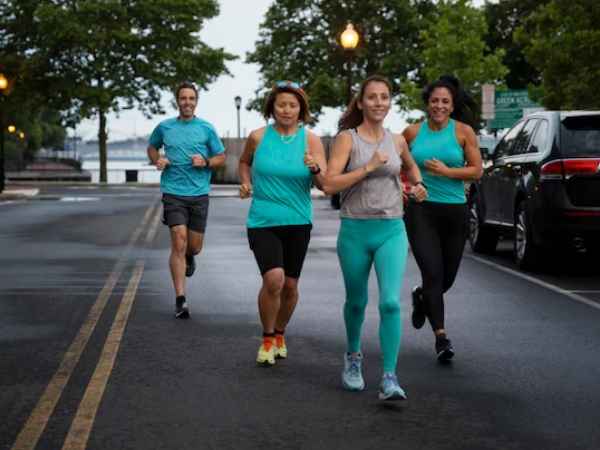 Brisk walking is quickly becoming a popular physical activity in India. As it is low impact, easy to do, and cost-effective, brisk walking appeals to people of all ages and backgrounds. But just how many Indians are taking advantage of the benefits of brisk walking? Let's take a closer look at the statistics. Recent studies have found that over 67% of Indians who practiced brisk walking reported feeling healthier, with their parameters of health such as pulse rate and blood pressure improving significantly. Additionally, nearly 68% noticed improved mood due to increased endorphins released through exercise, with 60% reporting less anxiety and stress. 
All in all, given the above positive statistics regarding health outcomes for those engaging in brisk walks compared to other forms of exercise or no exercise at all – it can safely be concluded that improvements from regular participating in moderate-intensity physical activities are significant enough to warrant increased attention from public health officials and policymakers alike when it comes to advocating its adoption for population-level positive health outcomes for Indian citizens across states.
Getting Started with Brisk Walking: Tips When Brisk Walking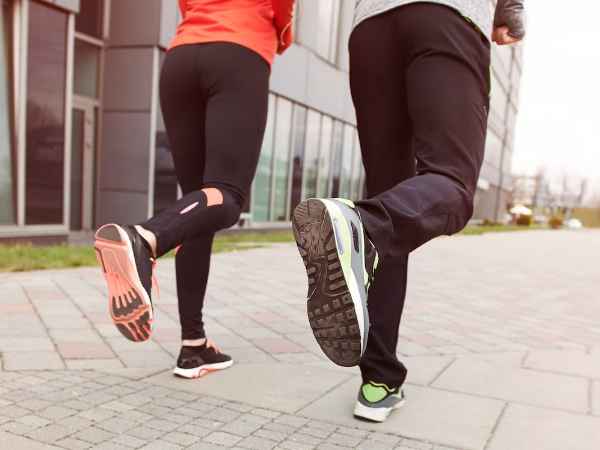 If you're new to brisk walking or haven't exercised in a while, start off slow. Begin by doing shorter sessions of five minutes at a time and gradually build up to longer bouts over the course of weeks or months. Try varying speeds as well – walk faster on uphill stretches and slow down on downhill ones for instance; this also makes for an interesting change in scenery every once in a while! To ensure that you stay motivated during your routine, be sure to recruit a friend or family member to join you so that you have someone to talk to during your walks.
Wear shoes that provide support for your feet and ankles;

Stretch before and after each session;

Use proper posture as you walk; use your abdominal muscles to maintain erectness throughout the forward-moving stride;

Keep arms bent at 90 degrees while powering through each step; swinging them will only slow down your steps instead of speeding them up;

Aim for consistent breathing patterns as you walk – quick inhales through the nose and deep exhales out through the mouth;

Take mini-breaks if needed during longer walks or routes; these help prevent overexertion and injury.
Finally, eat a balanced diet before starting any exercise program so that energy levels are high enough to prevent burnout during aerobic activities such as brisk walking. Remember that regular activity can go a long way toward improved health and wellness. So don't hesitate – get out there today & start blasting those calories away!