Types of Skin Diseases & How To Treat Them Naturally
Understanding the Various Types of Skin Diseases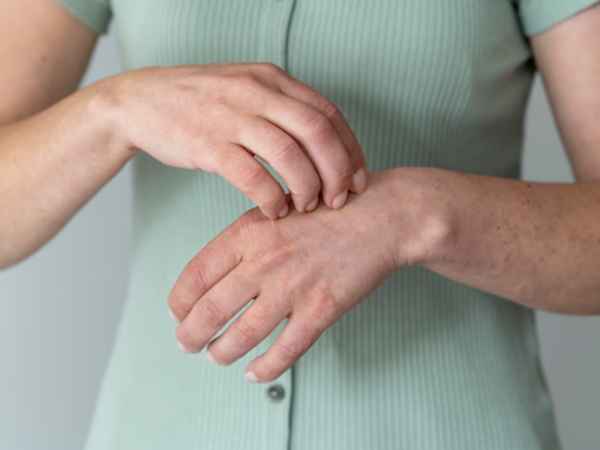 It's important to know the different types of skin diseases and their associated risks. Skin diseases are a growing concern worldwide. From psoriasis and eczema to skin cancer, the risks of serious skin diseases become more real every day. That's why it is important to understand the different types of skin diseases and their underlying causes. In this article, we'll look at the various types of skin diseases. Also their common symptoms and treatments, as well as prevention strategies.
The ABCs of Skin Disease: Allergic, Bacterial and Fungal Conditions
Allergic Skin Conditions:

 These typically result from the immune system overreacting to an otherwise harmless substance or stimulus. Symptoms of allergic reactions can include itchiness, redness, hives, swelling, and rashes. 

Bacterial Skin Conditions:

 Bacterial skin diseases occur due to bacteria invading the skin layers and causing inflammation, itching, and other symptoms. The most common cause is Staphylococcus aureus (staph) infections which may need oral antibiotics as treatment if left unchecked. Common signs of a staph infection include pimples, rash-like redness on the skin, and sometimes even blistering or open sores if left unchecked by a healthcare professional's care.

Fungal Skin Conditions:

 Fungal infections occur when microscopic fungi penetrate the deeper layers of our skin cells leading to uncomfortable symptoms. Such as scaling, itching, or burning sensations as well as visible changes in skin tone/coloration. 
It's important to note that there are many other types of skin diseases besides those listed above. Such as autoimmune disorders. So always seek out trained professionals in order to receive proper diagnosis and treatment. 
Types Of Skin Diseases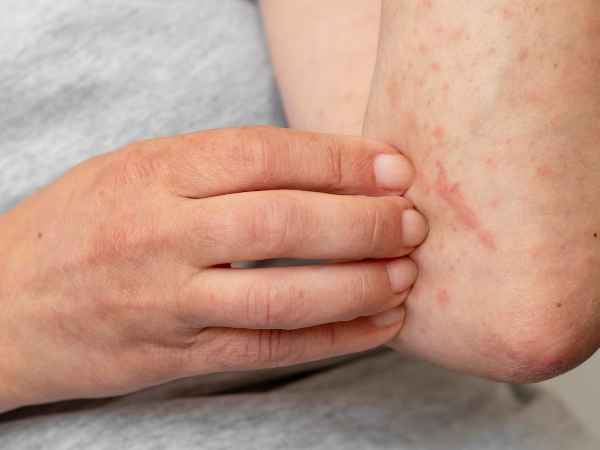 Eczema:

 Eczema, also known as atopic dermatitis, is a type of chronic inflammatory skin condition that causes dry patches on the skin. Common symptoms include intense itching, redness, rash-like bumps and even bleeding in extreme cases. Treatment often involves topical creams or ointments containing corticosteroids to reduce inflammation and moisturizers to help keep the skin moist.

Psoriasis:

 Psoriasis is an autoimmune disorder that causes red patches on the body accompanied by dry, scaly, or inflamed surfaces and silver scales over affected areas. While there is no cure for psoriasis, treatment often includes medicated creams or lotions to reduce itching, minimize scaling, and slow cell growth. Additionally, lifestyle changes such as diet modification may be valuable in managing the disease and keeping flare-ups under control.

Acne:

 Acne is a common type of skin condition characterized by whiteheads, blackheads, and pimples caused by clogged pores. It can affect any area of the body but most frequently occurs on the face and neck region. 

Rosacea:

 Rosacea is a long-term skin condition caused by multiple factors including sunlight exposure, genetics, and certain medications such as antihistamines or medications containing steroids or dopamine agonists like beta blockers that dilate blood vessels causing increased redness around the cheeks nose forehead chin mouth, or ears area.

Shingles:

 Also known as herpes zoster shingles is a viral infection caused by the same virus responsible for chickenpox varicella zoster virus (VZV). It results in a painful blistery rash usually occurring in a band around one side of the body amongst other areas.* Symptoms include burning itching pain tingling sensation before blisters form followed by pelvic pain headache fever enlargement lymph nodes fatigue etc.
Types Of Skin Diseases on the Face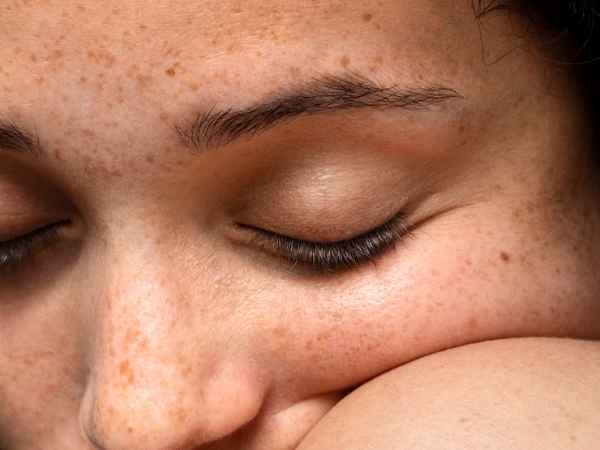 Having skin problems on your face can be embarrassing and uncomfortable, not to mention painful. If you're looking for information on the different types of skin diseases on the face, read on. Here is a list of common skin diseases that commonly affect the face:
Acne:

 Acne is one of the most common and easily recognizable facial skin diseases. It happens by overactive oil glands that become blocked with dead skin cells, resulting in blackheads and whiteheads. These lesions can develop into pimples and cysts if untreated. Acne can also leave behind permanent scarring.

Rosacea:

 Rosacea is an inflammatory autoimmune disorder often mistaken for acne because it causes redness, inflammation, and bumps around the nose, cheeks, chin, and forehead. This condition is more common in women than men and typically presents itself during adulthood. Treatments for rosacea include topical creams and oral medications such as tetracyclines or isotretinoin (formerly known as 

Accutane

).

Psoriasis:

 Psoriasis is a chronic autoimmune disorder. In this patches of thickened or scaly skin form due to atypically rapid cell turnover rates. Some people might mistake psoriasis patches for acne lesions but psoriasis is usually redder in color and won't have any inflammation or blackheads associated with it. Treatment options include topical creams, injectable medications such as biologics (like Humira), light therapy (most commonly used form being phototherapy), steroids, or over-the-counter moisturizers.

Atopic Dermatitis (Eczema):

 Atopic dermatitis – better known as eczema – is another chronic autoimmune disease where patches of dry itchy reddened skin form. The affected areas are mainly found around the eyes, mouth, neck, hands, arms, elbows, knees & legs. Oral medications like antibiotics might be prescribed to help keep any flare-ups under control although most cases respond best to topical moisturizers, anti-itching drugs & other products with natural ingredients like aloe vera & shea butter.
Lastly, Treatment Options For All Types of Diseases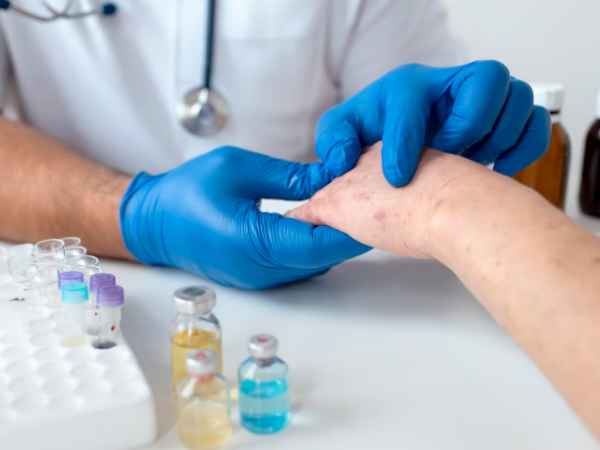 Having healthy, radiant skin is essential for feeling good about yourself — and it's important for overall health too. Yet, many people suffer from various skin diseases due to poor lifestyle choices and environmental exposures. Fortunately, there are treatments available for all types of skin diseases. Here's what you need to know about treatment options and how they can help you get healthy skin:
Change Your Diet/Lifestyle Habits:

 Skin diseases largely happens by poor diet or lifestyle habits, like smoking cigarettes or drinking too much alcohol. Making changes to your diet and lifestyle is necessary if you want to see improvement in your skin disease condition. Eating a balanced diet that's rich in fresh fruits, vegetables, whole grains, and healthy fats can provide the nutrients your body needs for healthier skin. Additionally, quitting smoking and reducing alcohol consumption can contribute to improved health overall. Which means healthier skin too.

Undergo Medical Treatments as Prescribed by Your Doctor:

 Your doctor may decide that medical treatments are necessary if the condition has become severe. Or if self-care methods haven't been successful at treating it. Depending on the severity of your condition your doctor may opt for steroid injections. Oral medications such as antibiotics or topical creams etc could reduce inflammation and aid healing.

Try Alternative Therapies:

 Alternative therapies such as acupuncture or herbal medicine could be beneficial for some types of skin diseases. Such as psoriasis or eczema. Acupuncture focuses on restoring balance within the body. Herbal medicines provide natural remedies with fewer side effects than some traditional treatments like steroids. There is a wide variety of alternative therapies available. So it's important to do the appropriate research before committing to any one therapy option.

See a Dermatologist Regularly:

A dermatologist specializes in treating problems with the skin and should always be consulted. They offer advice on preventive measures and will also help create plans. 

Practice Good Daily Skin Care Habits:

 Though it may seem obvious about taking care of our skin daily basis is sometimes easy to overlook when trying to treat major concerns. But it is just as important nevertheless. Make sure you cleanse and exfoliate regularly using gentle cleansers suitable for your particular issue formulated specifically for healthier skin. Avoid overly strong products containing harsh chemicals. Apply sunscreen before heading outside to prevent tissue damage from UV rays. Moisturize after bathing/showering lock-in hydration keeps flakiness and roughness at bay you get point here!
Doing these simple steps every single day can go a long way in maintaining well-controlled conditions over entire months & years come in between more intensive treatments recommended by medical professionals etc. So don't forget to give priority daily skincare routine!