High Fructose Corn Syrup: Is it Good or Bad for health?
High fructose corn syrup: An Introduction
High fructose corn syrup (HFCS) is a sweetener, and people have been using it in food production since the 1970s. You can get HFCS from corn starch through enzymatic hydrolysis. This process breaks down the complex carbohydrates into simple sugars, including glucose and fructose. Glucose is the primary sugar present in table sugar while fructose is present in fruit juices. Fructose is sweeter than glucose and contains twice the calories per gram. In addition, HFCS is cheaper to produce than other sweeteners.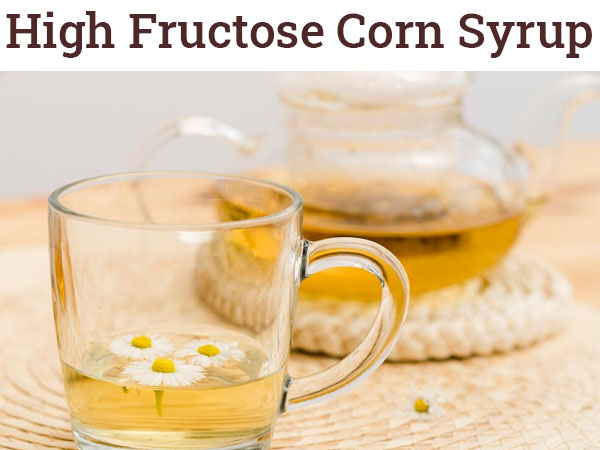 High Fructose Corn Syrup (HFCS) is a type of sweetener that has become increasingly popular over the past few decades.

HFCS is the cheaper alternative to cane sugar due to its similar taste and texture. However, this doesn't mean that it's safe to consume. Recent studies have shown that too much HFCS leads to health problems. This includes obesity, heart disease, diabetes, and even cancer.

As the use of high-fructose corn syrup has increased, the levels of obesity and related health problems have also increased. These all are the risks of

High fructose corn syrup. 

Some are wondering whether there is a link. High-fructose corn syrup is similar to table sugar in its chemical makeup. However, there is controversy over whether the body processes high-fructose corn syrup differently from table sugar.

At present, there is not enough evidence to suggest that high-fructose corn syrup is somehow any less healthy than other types of sweeteners and has side effects.
Quick Fact Check: 
A third enzyme, glucose-isomerase, converts the glucose to a mixture of approximately 42% fructose and 50-52% glucose, with a few other sugars mixed in. Three different enzymes break cornstarch into the simpler sugars glucose and fructose. The addition of High-temperature enzymes to further metabolize the cornstarch and turn the sugars into fructose. When the corn starch separates from the molecules, it becomes corn syrup, which is 100% glucose, a simple sugar.
Why is High fructose corn syrup in everything?
High-fructose corn syrup is similar to table sugar in the ratio of fructose to glucose. Both the sweeteners have four calories per gram.
Many of the health risks associated with high-fructose corn syrup are associated with eating large amounts of added sugar, overall. Half the glucose molecules are then chemically converted to fructose. Half a cup of the soup contains 20 grams of carbohydrates, 12 of which are sugar. While oatmeal is one of the healthiest foods around, those flavorful instant packets usually come with HFCS hidden inside.
Where can you find High fructose corn syrup? 
Fast-food offerings, baked goods, tomato-based sauces, fruit drinks, salad dressings, yogurts, canned soups, candy, and even medications now contain HFCS. Canned fruits, packaged confections, yogurts with flavors, baked goods, breakfast cereals, and condiments such as ketchup, jam, and jellies also contain high-fructose corn syrup. HFCS is typically used in sodas, sports drinks, ketchup, crackers, bread, soup, cereals, and spaghetti sauce, among others.  
Also Read: Is Curd Good for Diabetes Patients? The only Guide You'll Ever Need
High fructose corn syrup vs sugar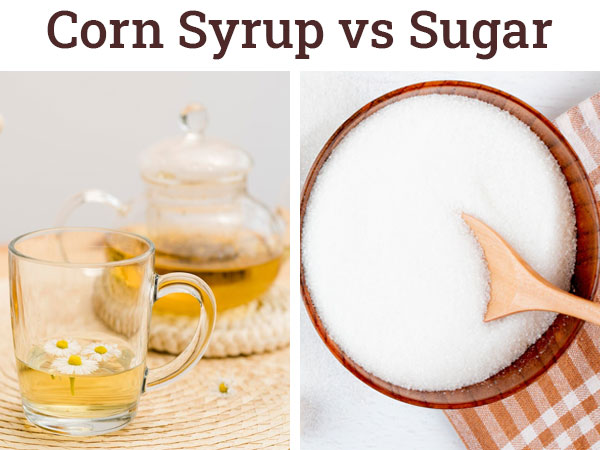 What is the difference between high fructose corn syrup and sugar? Which one is more beneficial? The body processes fructose differently from other sugars, and high-fructose corn syrup contains more fructose than sugar. Unlike table sugar (sucrose) in pellet form, the fructose and glucose in high-fructose corn syrup are not chemically bound together.  
An enzyme converts a portion of this glucose into fructose to make corn syrup sweeter and more like conventional table sugar (sucrose).

Foods containing HFCS alter the ratio of fructose to glucose, altering metabolism and increasing sugar cravings. The body breaks down these sugars similarly, even though those drinking HFCS drinks have higher levels of fructose in their blood than those who drink other sugars.  

There is evidence that fructose increases hunger and food cravings, which may make weight loss more difficult, and high-sugar diets, including sucrose and HFCS, may increase triglyceride, blood sugar, and blood pressure levels. 
Also Read: High Blood Pressure: Symptoms and Causes
The body really processes pure fructose and pure glucose differently, and studies in humans and animals alike show that pure fructose negatively affects human health and appetite.

Pure fructose has more direct effects on blood sugar, which ultimately leads to decreased insulin sensitivity and higher triglycerides.

The liver converts fructose into fat, so fructose does not change blood sugar directly. As a result, it differs from sucrose and glucose because it has a sweet taste but is the lowest in blood sugar. Enzymes then turn the glucose into fructose, an extremely water-soluble sugar found in a lot of soft drinks and processed foods.
Some researchers are concerned that the human body might process high-fructose corn syrup differently from ordinary sugar, in ways that promote obesity and related problems, such as diabetes and heart disease.
Also Read: 10 Best Home Remedies for Diabetes: Tomorrow's prevention, today
Is HFCS less safe than other sweeteners?
There is very little evidence that suggests that HFCS is inherently bad for us than other sugars. Research suggests HFCS has even grimmer health consequences than the already adverse effects of eating refined sugar. It is reasonable to believe that an increase in the availability of processed foods and sugar-sweetened beverages has contributed negatively to our health.
Excessive Intake Is linked to Diabetes, consuming too much fructose or HFCS may also contribute to insulin resistance, a condition that may result in type 2 diabetes. Fructose can be directly absorbed into the bloodstream through the small intestine, while sucrose needs to be broken down into glucose. Fructose by an enzyme named sucrase, which is located on the walls of the small intestine before the two resulting sugars are absorbed into your bloodstream. Ordinary corn syrup contains the sugar dextrose, which is about three-fourths the sweetness of sucrose in sugar from corn or beets.
To sum up,
The debate over HFCS risks continues. As with other sugars, it is not necessary to incorporate HFCS into a healthy diet. In fact, including it can raise your risk for numerous health problems. Limiting intake of HFCS can help an individual lower sugar consumption, which can potentially support weight loss or health goals.
People who cannot cut out HFCS from their diets may still benefit health from cutting back on their intake. They can accomplish this by limiting their intake of soft drinks and eating fewer processed snacks. Despite this, it is reasonable to believe that the increase in the availability of processed foods and sweetened beverages that utilize different forms of sugar may have negatively affected our health.
There are recommendations for limiting the amount of all sugars in our diet. Consider checking your food labels for HFCS on products if you have inconsistent glucose levels after eating, or if you consume lots of processed foods. It is important to remember that HFCS amounts increase when consuming more than one product containing it. Because of the potentially harmful effects of too much HFCS, it is best to reduce intake. Stay Healthy!