International Yoga Day 2022: "Yoga For Humanity"
International yoga day 2022 – history & Significance
International Yoga Day was created by the Indian government in 2015 in order to promote yoga as a way of life. This day has been celebrated annually on June 21st since then. In India, yoga is practiced by millions of people daily. There are many benefits associated with practicing yoga including stress relief, improved physical health, increased mental clarity, and greater focus. Yoga originated in ancient India and was originally used as a form of exercise. Over time, it became a spiritual practice that focuses on meditation and breathing techniques.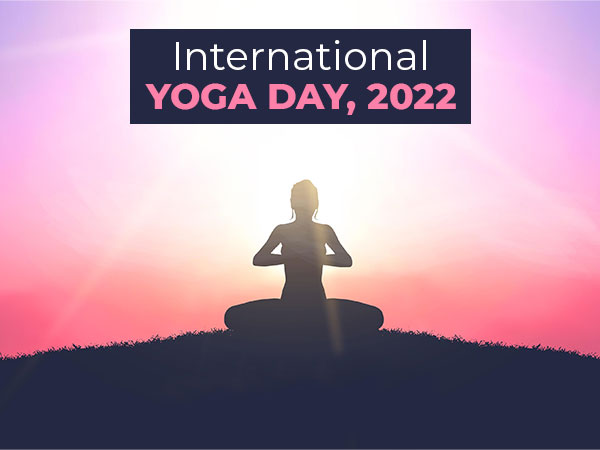 History: The word "yoga" comes from the Sanskrit language meaning "union". When combined with other words, this can mean a union between body and mind. The first recorded mention of yoga dates back to the Vedic period (1500-500 BC). The term "asana" means "posture" and refers to the poses performed in yoga. Asanas help practitioners achieve balance and control over their bodies. They strengthen the muscles, improve flexibility, and increase awareness.
Significance: Yoga practice also enhances circulation. Yoga's mind-body practices, combining controlled breathing and meditation with movement, may even reduce blood pressure and heart rate, relieving physical strain. Yoga typically centers around controlled breathing, meditation, and gentle, whole-body stretching, which science shows can help quiet the body and mind in time to let you drift into a dream state. Yoga helps quiet the mind so that you can stay focused and tuned in to the tasks taking up most of your time and attention.
International yoga day 2022, India – is "Yoga for humanity"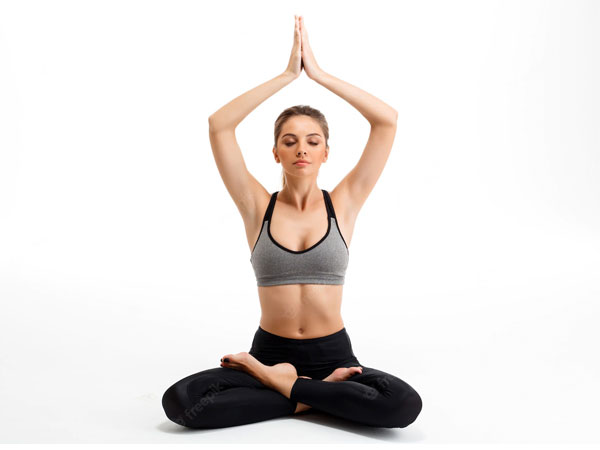 This year's edition of International yoga day will be held in India as well as across the world on the theme of 'Yoga for Humanity' that Prime Minister Narendra Modi announced in his Mann Ki Baat address, and will highlight the iconic locations of India as part of the theme of 'Brand India on Global Stage'.
Yoga is not just about physical fitness, but rather a way of life that focuses on the mind-body connection. This is what makes yoga so powerful; it can help us achieve balance in our lives. It aims to promote yoga as a tool for personal transformation and social change.
Read More: Yoga For hypertension: Do these 5 yoga asanas every morning with high BP
Understanding the various benefits of yoga
The physical and mental benefits yoga offers are varied, ranging from improved flexibility and strength to better sleep. In addition to helping you to

tone your muscles, burn calories, and increase your flexibility

. Yoga may also benefit your psychological well-being. Yoga not only helps in improving flexibility, but it also allows you to do challenging asanas. Yoga may help strengthen your body's weak muscles.

No matter what kind of yoga you opt for, it is an excellent way to stretch and strengthen the body, concentrate your mind, and calm the mind. Yoga not only has the potential to be a relaxing exercise style, but it also helps build up energy and strength. Can Increase Strength In addition to improving flexibility, Yoga is an excellent supplement to your fitness routine because of the benefits it provides to your strength. Yoga helps gently stretch the body and decrease tension in muscles. This is beneficial for relieving pain.

Yoga helps to improve your posture and reduce your back pain, as it increases muscle flexibility and

endurance

, and mobility. Yoga can also help prevent or alleviate back pain and injuries to muscles or joints, as well as give you a sense of self-reliance and self-esteem. It helps you to manage stress, to pick up your children, control your dogs, haul groceries, or work on your garden. Yoga involves breathing exercises, meditation, and poses designed to promote relaxation and decrease stress.

Most types of yoga include

breathing exercises

and

techniques,

and multiple studies have found that practicing yoga can aid in improving your breathing.

Benefits of Breathing Yoga

typically involves paying attention to the breathing pattern, which may help to ease tension.
Read More: If you have back pain do yoga like this, you will get relief
Importance of yoga for diabetes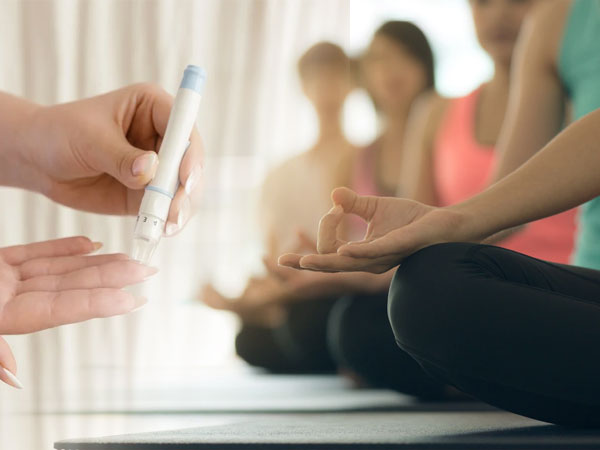 Research shows the Importance of Yoga and that regular yoga practice may help decrease fatigue, lower stress, and enhance your physical function. It makes your therapeutic journey that much easier to bear. You have seen firsthand how regular yoga practices increase strength, lower stress hormones, and enhance the quality of life. Practicing yoga regularly may relieve chronic lower back pain, make you better at work, and increase your quality of life. Even more importantly, yoga appears to be beneficial in relieving lower back pain and improving strength and flexibility. It also decreases inflammation in the body which can help prevent chronic illness and death.
Practicing yoga regularly and consistently will help lower your risk for other complications related to diabetes, such as heart disease. Increasing evidence suggests that yoga practice addresses pathophysiologic mechanisms of diabetes and helps to control diabetes and diabetes complications.
Several studies suggest that yoga may help people with diabetes and enhance their health in several ways. The reasoning is that yoga helps diabetics to control their blood sugar levels, maintain their cardiovascular health, and enhance their mood.
Doing yoga also may benefit those with diabetes as yoga helps to regulate blood sugar levels and improves insulin sensitivity. Yoga for People With Diabetes also helps to benefit those who have high blood pressure. It improves and increases the circulation of the body. Yoga improves diabetes by improving the way the pancreas produces insulin. It helps in decreasing stress hormones which may raise your blood sugar levels. It also helps you to feel more relaxed so that your heart does not need to work so hard.
The final takeaway on international yoga day 2022
Yoga helps you learn how to relax, as well as gives you time away from stimulation, making it easier to fall asleep at night and encouraging deep sleep. Practicing yoga helps to put the right mindset in place; it helps to focus, clear your mind and reduce those pesky stressors. Even when things are hard, fuzzy, and confusing, yoga can be the remedy for your overall betterment and better health. We have experienced the total transformation of body and mind that comes with regular practice, and believe there is no better way to improve your men's or women's health than with a yoga practice. Do your Yoga and stay Healthy!