Insulin Pump Market Analysis 2023: Trends, Growth, and Forecast
Insulin Pump Market Analysis 2023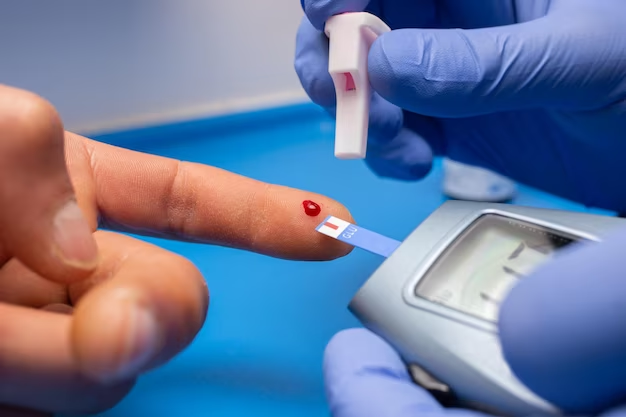 Market Overview
Diabetes is a chronic clinical condition in which the pancreas does not produce enough insulin which causes decreased glucose levels in the body. The rapid change in lifestyle such as consumption of alcohol and smoking, obesity, etc contributes to the rise in the number of diabetic patients worldwide. People that have Type-1 Diabetes or those who have Type-2 Diabetes require insulin regularly because their pancreas stops making insulin hormones.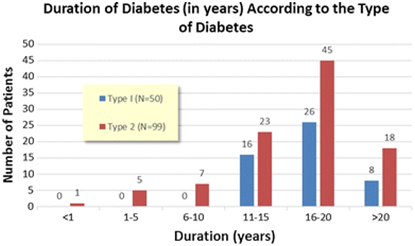 Type-1 Diabetes: When the body attacks the cells in the pancreas which means it cannot make any insulin. It shows up early in life and is a genetic condition. Continuous monitoring of blood glucose coupled with multiple injections of insulin is required for Type 1 diabetic patients, thereby increasing the scope for the growth of pumps and other insulin delivery devices and glucose monitors. 
Type-2 Diabetes: When the body is unable to make enough insulin or the insulin which the body makes doesn't work properly. Mainly it is lifestyle-related and develops over time. It can be managed in more ways than type 1. These include medication, exercise, and diet. Insulin can be prescribed to Type-2 diabetic people too.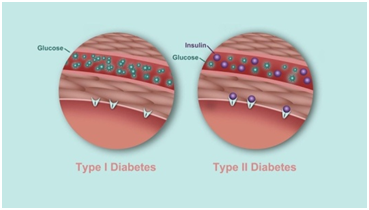 According to the Centers for Disease Control and Prevention, In the United States, 90 to 95 percent of people diagnosed with diabetes have type 2. Type-1 diabetic people are only 5%. 
According to the research, estimated there 77 million people in India out of those above the age of 18 years are suffering from diabetes (type 2) and nearly 25 million are prediabetics (at a higher risk of developing diabetes in near future), which makes it the second most affected in the world, after China. Type-1 diabetes is rarer than in Western countries, and about 90 to 95% of Indians who were diagnosed had type-2 diabetes.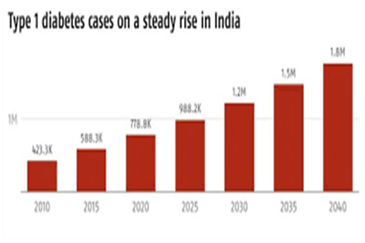 According to the research, there are approximately 8.6 lakh people with Type 1 diabetes in India with one in six young people dying without a diagnosis.

People with type 1 diabetes inject insulin every day, often up to 4 or 5 times per day. They may use a pump to deliver insulin for an easy lifestyle, similarly,  type 2 diabetes also needs to begin using insulin when diet, physical activity, and tablets no longer effectively control their blood glucose levels.
INSULIN PUMP
An insulin pump is a machine that enables insulin to be delivered either manually or automatically. These pumps can be used to deliver a specific set of doses and can also deliver a larger set of doses of insulin whenever required, such as before a meal. Patients can connect these devices to their smartphones to track their blood sugar readings.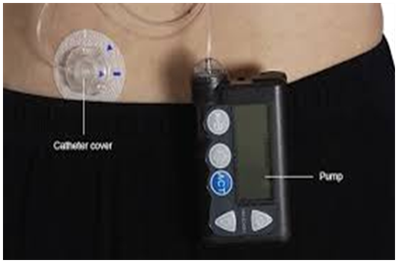 The pumps help people with diabetes control their blood sugar levels more accurately and consistently than traditional methods such as syringes and oral medication. This is because a pump continuously delivers the right amount of insulin, 24 hours a day, 7 days a week.
For Diabetes Management and Care, electronic insulin pumps are being recommended by both doctors and consumers. This can contribute to the fact that new-generation pumps are convenient, safe, user-friendly, and provide accurate results compared to traditional methods. The anytime-anywhere nature of digital technology enables patients to address their health issues by connecting with the healthcare team and sharing data.
Insulin pump therapy is clinically proven to reduce hbA1C better than multiple daily insulin shots for people living with type 2 diabetes. A pump is more accurate than shots which helps in managing blood sugar levels, In having fewer blood sugar lows, which is important to manage Hypoglycemia.
Insulin pumps are the most important medical equipment for type 1 and type 2 diabetes patients. It is designed to allow an easy and flexible lifestyle for diabetic patients as the insulin pump is able to deliver insulin to the patient's body continuously through a small tube. The catheter of the insulin pump is inserted under the skin with a needle, that needle is removed and the small tube (catheter) stays in place and the catheter connects to an insulin pump. This insulin device holds up to 300 units of insulin. The external insulin pump is worn all the time but the catheter, tubing, insulin, and syringe that contains insulin are changed every two to three days. These insulin pumps are also called patch pumps and diabetes pumps.
Percent of people using insulin pumps
Only 1.15 million patients are using insulin pumps presently, out of which patients with Type 1 diabetes account for about 95% of the product users. These pumps can be beneficial for every Type 1 and Type 2 patient on multiple insulin injections daily. With over 11 million patients with both types receiving multiple insulin injections, the opportunity to penetrate the product is profitable worldwide.
The penetration of these pumps among 4 million Type 1 patients on multiple daily insulin injections is 25%-30%.
Only around 0.5%-1.0% of 7 million Type 2 patients on multiple daily insulin injections use such pumps.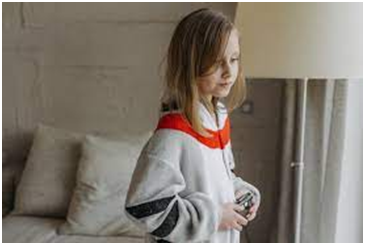 People currently use insulin pump therapy
Presently, an estimated 300,000 people use insulin pumps worldwide. Recent physician survey research has shown that significantly fewer pumps are used in Europe than in other countries, with only 1.3 percent of type 1 diabetics in the UK, compared to 20 percent in the US. Access to pump therapy is low throughout Europe with pump usage being only 1.2 percent in Italy and less than 5 percent in France. This means that an American type 1 patient is up to 15 times more likely to have access to a pump than a patient in Europe. 
Statistics show that an estimated 350,000 people in the United States use insulin pumps today, and about 30,000 of those are believed to have Type 2 diabetes. Currently, available pumps deliver basal insulin in increments of as little as 0.01 units per hour and use automatic bolus insulin calculators. 
Types Of Insulin Pumps
Tethered Pump

: These are those that have a length of flexible tubing between the pump itself and the cannula (the short, thin tube which goes through the skin).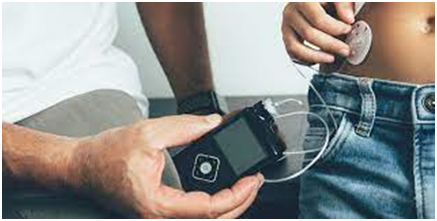 Patch Pump: This is where the pump is attached to the surface of the skin. To allow the pump to be as small as possible, the controls for the pump are located on the remote control.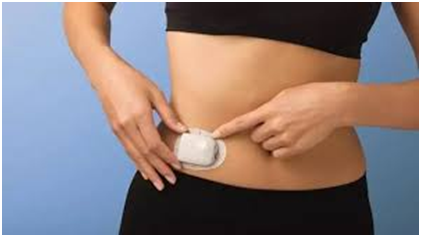 Implanted insulin pump (IIP)

: This insulin pump is a pump that remains inside the body at all times. It is able to deliver insulin into the space within the

abdomen that contains the intestines, the stomach, and the liver which has a rich supply of blood vessels and can therefore absorb insulin very efficiently.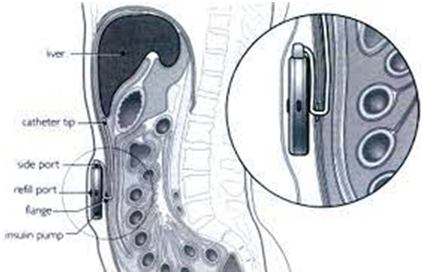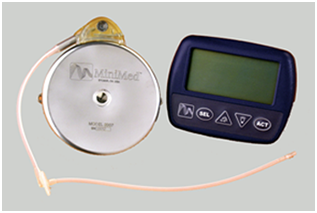 Closed-Loop insulin pump

: Closed-loop insulin pumps, also commonly referred to as an 'artificial pancreas ', are insulin pumps that are linked up to respond automatically to readings given by a continuous glucose monitor which also needs to be worn by the user throughout each day.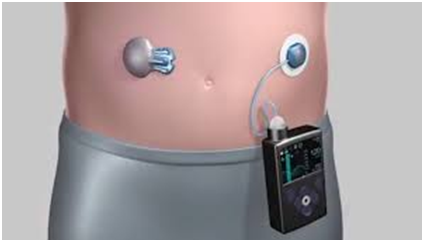 ADVANTAGES AND DISADVANTAGES OF INSULIN PUMP
ADVANTAGES:
A pump can deliver an exact amount of insulin and in very small amounts. Instead of giving yourself shots several times a day, you only need to insert a catheter needle once every 2 or 3 days. There's less risk of low and high blood glucose. Need fewer insulin injections, more options for meal bolus insulin, more flexible lifestyle.
DISADVANTAGES:
Insulin pumps can prove more expensive. Pumps are not available to everyone through the NHS or through medical insurance, so you may need to pay for a pump privately. However, your doctor will be able to prescribe your insulin as usual.
SOME POPULAR BRANDS OF DIABETES INSULIN PUMPS
INSUL by AgVa

– AgVa Healthcare is an Indian company that manufactures medical equipment. Recently, AgVa Healthcare has developed a State of the art insulin pump called "INSUL by AgVa" and plans to sell it for a very competitive price of only 25 thousand rupees, one-tenth of the price of other international insulin pumps. INSUL by AgVa also comes with an insulin cartridge of 500 units that may last up to 2 weeks for most people.

Medtronic

– Medtronic is an American-Irish company that was founded in 1949 as a repair shop for medical equipment. It is the largest producer of Medical equipment and the biggest player in insulin pump production. It revolutionized the insulin pump industry with the production of Minimed 502 in 1983. It keeps developing new technologies for insulin pumps to make them more useful and efficient. 

Tandem

– Very popular in the United States, Tandem is a new-age insulin pump maker that produces the Tandem t: slim X2 and t: flex. They produce high-quality and youth-focused designs and technology. However, they haven't yet gained popularity outside the United States.

Omnipod

– Omnipod produces patch pumps that provide consistent insulin delivery to the patient. It makes waterproof and compact devices that are easy to carry by the user. Omnipod is the only tubeless insulin pump that is easily available in the market as of now. 
Global Country Wise Insulin Pump Market Analysis
The global Insulin Pump Market is projected to grow from $4.57 billion in 2022 to $13.17 billion by 2029, at a CAGR of 16.3% in the forecast period, 2022-2029.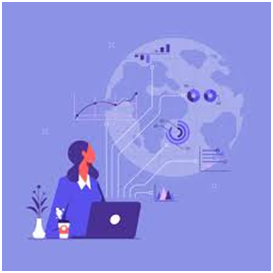 APAC is a rapidly growing insulin pump market with a significant volume of diabetes patient population and rising diabetes health expenditure. In Southeast Asia, around 90 million adults, and in the Western Pacific region, approximately 206 million diabetes patient populations were accounted for in 2021. Further, in 2022, APAC accounted for a 20.90% market share in the global insulin pump market. China is one of the dominating countries for insulin pumps with the highest expenditure and highest diabetes patient population across the world.

With over 14.8% and 13.1% increased growth rates in China and Japan respectively, the market revenue of insulin pumps is expected to grow at the fastest pace in the Asia-Pacific, from 2022 to 2032.

The USA dominated the North America Insulin Pump market and is poised to reach US$ 3.6 billion by 2032. People in the US for more than 30 yrs now use Insulin pumps.


Type 1 – 20-30%
Type 2- <1%
The UK market is expected to grow from US$ 269 million to reach a valuation of US$ 775 million, growing at a CAGR of 11.1% from 2022 to 2032. 
United States of America 
A total of 37.3 million people of all ages had diabetes (11.3% of the population) in 2019, wherein, 37.1 million were adults ages 18 years or older.

A total of 28.7 million people of all ages had been

diagnosed

with diabetes (8.7% of the population). 28.5 million were adults ages 18 years or older.

283,000 were children and adolescents younger than age 20, including 244,000 with type 1 diabetes.

8.5 million    Adults ages 18 years or older had diabetes but were

undiagnosed

(23% of adults with diabetes were undiagnosed).
 Roughly 8.4 million Americans use insulin, according to the American Diabetes Association. Not everyone who has diabetes needs insulin, but for those who do, it's an important medication.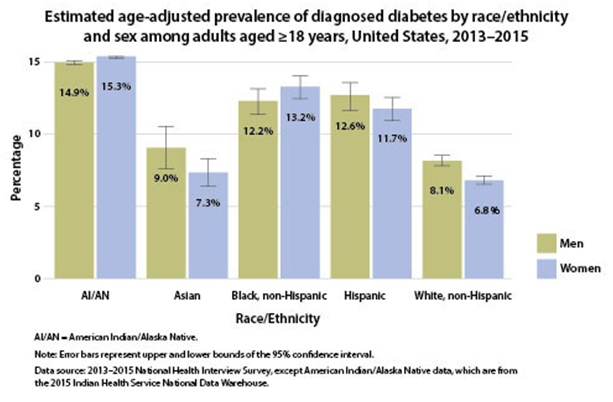 The U.S. industrial pump market size was estimated at USD 7.62 billion in 2019. It is expected to expand at a compounded annual growth rate (CAGR) of 1.7% from 2020 to 2027.

Current CGM and insulin pump penetration is about 30% in the U.S. Type 1 market and 10% to 15% across the global Type 2 market, according to the report.
Nepal
Reasons for diabetes increasing in Nepal
The population of Nepal has adapted to more industrialized and urban food environments which is why traditional dietary patterns are being lost. These changes have a significant impact on type 2 diabetes risk by increasing body weight and severe or morbid overweight and decreasing physical activity. Use of Tobacco, physical inactivity, unhealthy diet, and use of alcohol are harmful and increase the risk of diabetes. These behaviors lead to physiological changes. The use of tobacco and alcohol consumption among adults is higher in Nepal as compared to other South Asian neighbors. 
Current situation of diabetes in Nepal
The Nepal Diabetes Association reported that diabetes affects approximately 15% of people more than 20 years and 19% of people more than 40 years of age in urban areas. According to WHO, diabetes affects more than 436,000 people in Nepal, and this number will rise to 1,328,000 by 2030.
Sri Lanka
How common is diabetes in Sri Lanka?
The estimated number of adults in Sri Lanka who had diabetes in 2019 was 23.0%, using both FPG (Fasting Plasma Glucose Test) and OGTT (Oral Glucose Tolerance Test) for detection (14.3% previously diagnosed and 8.7% undiagnosed), and an estimated 53% of adults had dysglycemia (abnormality in blood sugar stability) overall.
In Sri Lanka, noncommunicable diseases (NCDs) have risen never before over the past few decades. The rise in the prevalence of diabetes is largely caused by an increase in higher rates of obesity and physical inactivity. 8% of the adult population was diabetic, According to the STEPS Survey 2015. The survey also reported that 30.4% of the Sri Lankan adult population did not engage in the recommended 150 minutes of moderate-intensity physical activity level per week, with females (38.4%) being more inactive than males (22.5%).
In Sri Lanka, one in five adults is either diabetic or prediabetic, and one-third of those with diabetes are undiagnosed.
Bangladesh
An elevated prevalence of diabetes was observed and it has been continuously increasing over time. To increase the detection and prevention of diabetes among adults in Bangladesh, population-level interventions focusing on health education, including a healthy diet and lifestyle, are required.
In Bangladesh, 8.4 million adults lived with diabetes in 2019, and expected to be almost double (15.0 million) by 2045.
People living with Type-1 Diabetes in Nepal, Bangladesh, and Srilanka are 18,094, 24,878, and 14,094 respectively.
India Insulin Pump Market Analysis.   
India is known as the "World's Diabetes Capital" as it accounts for 17% percent of the total number of diabetes patients in the world. There are currently close to 80 million people with diabetes in India. Some of the states with the highest numbers of diabetes cases are Kerala, Chandigarh, and Tamil Nadu, and this number is expected to increase to 135 million by 2045.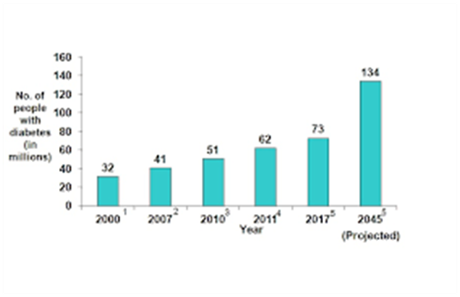 India is among the high-occurrence countries of people living with Type 1 diabetes that is predicted to see an increase in numbers by 2040. As of today, there are approximately 8.6 lakh people with Type 1 diabetes in India with one in six young people dying without a diagnosis.

India's insulin pump market size reached a value of USD 13.38 million in 2021. The India insulin pumps market is expected to grow at a CAGR of 8.7% in the forecast period of 2023-2028, to reach a value of USD 22.07 million by 2027.

73 million cases of diabetes were in India in 2017, the prevalence of diabetes in adults is over 8.8% in India and is growing rapidly. Around 98 million people in India are expected to have type-2 diabetes by 2030, according to a study published by WHO.

The Indian insulin pump market by product is divided into insulin pumps, infusion sets, insulin reservoirs/cartridges, and infusion set insertion devices. Insulin pumps are further divided into traditional insulin pumps, disposable insulin pumps, and others. Infusion sets are also further divided into steel cannulas and plastic cannulas. Based on region the market is segmented into North India, East India, West India, and South India. Today, over 1,000 patients use an insulin pump on a continuous basis in India.

 

Normally, the Insulin Pump price in India ranges between INR 90K to INR 5 lakh. 
Market Share by Product
India has various types of insulin pumps available, with varying ranges of demand in the market. The Indian insulin pump market is shared among various categories such as traditional and disposable insulin pumps, steel cannulas, and plastic cannulas used in infusion sets, insulin reservoirs, and infusion set insertion devices. All these products are interconnected and help in the working of the pumps.
Traditional insulin pumps run on batteries and have a reservoir and insulin delivery is programmed by a simple touch or by buttons that are provided. However, disposable insulin pumps are smaller as compared to traditional pumps. They are attached directly to the skin and contain a short thin tube that goes through the skin (cannula) from the device without tubing. Traditional insulin pumps are generally preferred by users and occupy a large share of the market. Plastic cannulas are also preferred over steel cannulas because of their biocompatibility (appropriate biological requirements of a biomaterial) also plastic cannulas do not pierce blood vessels and thus won't cause severe complications, unlike steel cannulas.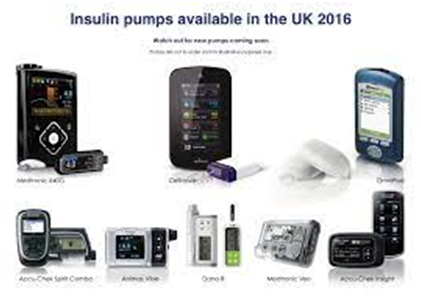 Market Share by Region
In India, the demand for insulin pumps varies totally by region, depending upon the prevalence of diabetes, general awareness, openness to new treatment modes, and spending ability. States like Kerala, Chandigarh, and Tamil Nadu has the highest number of diabetes cases. As per the research, incidences of Type 1 diabetes are increasing at a rate of nearly 3-5 percent every year. Even though type 1 diabetes is mostly genetic, it can also be triggered by an auto-immune response to the environment or viruses. Type 2 Diabetic patients commonly use Insulin pumps in India.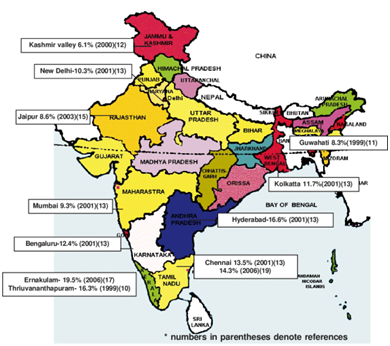 India's insulin pump market holds a significant section in Southern India, with the presence of high general awareness, and growing cases of diabetes. There are a large number of affordable insulin pumps made in India, that are absolutely lower in cost than imported alternatives. West India has been developing advanced technology pumps to be used with satisfaction from the comfort of their homes. There is also a strong presence of key players such as AgVa Healthcare, Medtronic, etc. which are located in Delhi, and Mumbai respectively.
Market Dynamics:
Drivers: 
Rising Diabetes among the general population to anticipate the market growth.

Government Initiatives for Diabetes Care Management.

Technological advancements in the market.
Restraints:
High Cost of Insulin Pumps.

Risk of diabetic ketoacidosis (DKA) from pump or site malfunction

Risk of skin infection or allergic reaction. 
Trends:
Reduction in the use of regular injections by replacing them with the use of insulin pumps.
Opportunities:
Insulin Pump widely used by a few end users and recommended by doctors for an easy lifestyle.

Product Innovation by Companies holds the key to the future.
Challenges:
Lack of insurance coverage or reimbursement policies.
End Users of Insulin Pump
Hospitals

Clinics

Homecare

Laboratories
The hospital's end-user observed 51.82% insulin pump market share and benefited the end-user segment. Hospitals are the major contributor to the adoption of insulin pumps. The notable patient population is dependent on hospital settings to manage their diabetes. As the prevalence of diabetes is rising day by day, the demand and popularity of diabetes management devices are increasing, and insulin pumps are becoming a top priority for medical professionals. The use of insulin pumps has shown massive medical outcomes with appropriate insulin delivery in Type 1 & Type 2 diabetes patients. People's quality of life is improving over the traditional and alternative methods. Such factors increase high insulin pump consumption in hospital settings and contribute to significant segmental growth.
Competitive Landscape 
Some key companies having manufacturing units in all major locations in APAC have started to expand their production units to different locations of APAC to increase the fast distribution of their products. We have many medical devices companies such as Medtronic, Abbott Laboratories, Insulet, Tandem Diabetes Care, etc. whose Insulin Pump pricing starts from Lakh and above (Range:₹1,59,000/- to Rs 3.24 Lakh/ Piece ). In India, we have AgVa Healthcare, Bionic and Biomech Care India, Ypsomed India Private Ltd, etc. 
Competitors and Comparison
INSUL by AgVa:

INSUL by AgVa is an

affordable insulin pump

that is simple to use and helps people with diabetes get insulin easily. It is a low-cost insulin pump that is simple to use and helps people with diabetes get insulin easily.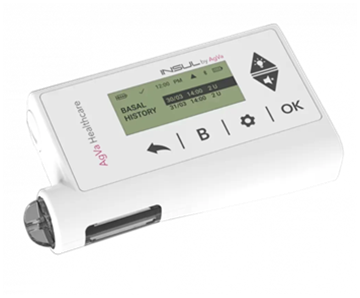 Features: 
The price is much more affordable than other options on the market, making it possible for people with diabetes to manage their condition and stay healthy. 

The Smart Phone App Connectivity allows patients to manage and adjust bolus insulin notifications easily through their mobile phones. The patch pumps also have Bluetooth Connectivity with smartphones which makes them super handy for the user.

The 15 Days Life Disposable Set comes with patch pumps. It has few disposable components; some of them are completely disposable having 15 days of life.

This app is designed to help Indian people calculate the calories in Indian food. This is because the Indian diet is different from the English diet.

The app is very affordable, costing less than 500 rupees per month. It is also 10 times cheaper than similar apps in the market.
Cost: 24,999 Indian Rupees
Website: Visit Here 
Tandem t: slim X2: Tandem Diabetes Care, the company that produces the X2 insulin pump, has released a new model with a color touch screen display called the X2. This model is a traditional insulin pump with a tube rather than a pen-shaped insulin delivery device. The company made alterations to its cartridge design to provide better convenience.
Features: t: slim X2 pump is Bluetooth-enabled, meaning you can update the device remotely from home without needing to replace it.
The latest iteration of this pump comes with more closed-loop capabilities, including auto-insulin shut-off and its auto-adjusting algorithm that reduces the risk of high blood sugars.
Cost: 3,11,252.20 Indian Rupee
Website: Visit Here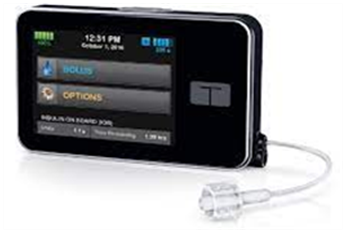 Medtronic Minimed 670G and 770G Hybrid Closed Loop: Medtronic is an industry leader in tubed insulin pump technology. They offer both pumps and continuous glucose monitors, with their newest 6-series having a more modern look and vertical orientation. With Medtronic's Guardian 3 CGM on the Minimed 670G hybrid closed loop system, users are closer to reaching their fixed target blood sugar levels.
Features: The app monitors the user's blood glucose and will warn them when they are on the verge of low blood sugar. The system automatically adjusts their insulin levels accordingly or turns off background insulin if they reach a threshold.
Cost: 6,14,583.67 Indian Rupee
Website: Visit Here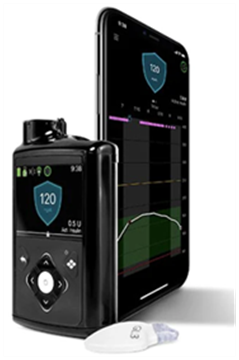 Omnipod tubeless patch pump: There is only one brand of tubeless insulin pump on the market, made by a Boston-area company, Insulet. This company released its first model in 2005. It has gone through a few iterations before the Omnipod DASH system was launched four years ago. The newest model has built-in a touch screen and Bluetooth.
Features: Omnipod is a type of insulin pump that doesn't allow for remote control of insulin delivery via a mobile Smartphone app. However, the newest Omnipod 5 model (formerly known as Omnipod Horizon) will allow for this. It might be released in late 2021 or early 2022.
Cost: 62,249.40 Indian Rupees
Website: Visit Here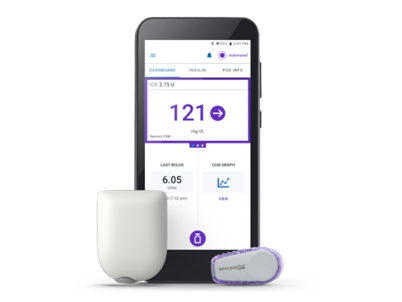 REFERENCES
Few Sources of the market report.
Sources for Diabetes.
Sources for Pros and Cons.
Sources for Nepal, Sri Lanka, and Bangladesh type 1 diabetes people