Wastewater Treatment: Why Our environment needs it!
Introduction to wastewater treatment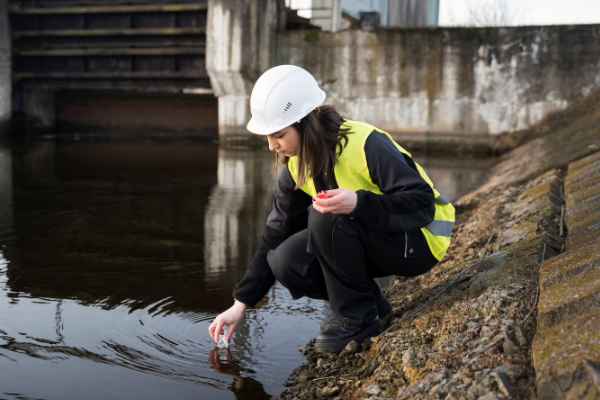 Wastewater treatment is a crucial process that ensures the safe disposal of water that has been used for various purposes, such as domestic, industrial, and agricultural activities. It is essential to protect the environment and human health, as untreated wastewater can contain harmful contaminants and pollutants. In this article, we will introduce the basics of wastewater treatment and the different processes involved in treating wastewater.
Wastewater Treatment Process
This process involves several stages that are designed to remove contaminants and pollutants from the water before it is discharged back into the environment. The process typically consists of three stages: primary treatment, secondary treatment, and tertiary treatment.
Primary Treatment: 

The primary treatment stage involves the physical removal of large solids and 

debris

 from the wastewater. This is typically done using screens, grit chambers, and sedimentation tanks. The goal of primary treatment is to reduce the amount of solid waste and organic matter in the wastewater.

Secondary Treatment:

 The secondary treatment stage involves the biological removal of dissolved and suspended organic matter from the wastewater. This is achieved through the use of microorganisms that break down the organic matter in the wastewater. The most common method of secondary treatment is the activated sludge process, which involves the use of aeration tanks and settling tanks.

Tertiary Treatment:

The tertiary treatment stage is the final stage of this process and involves the removal of any remaining contaminants and pollutants from the water. 
Types of Wastewater Treatment Plants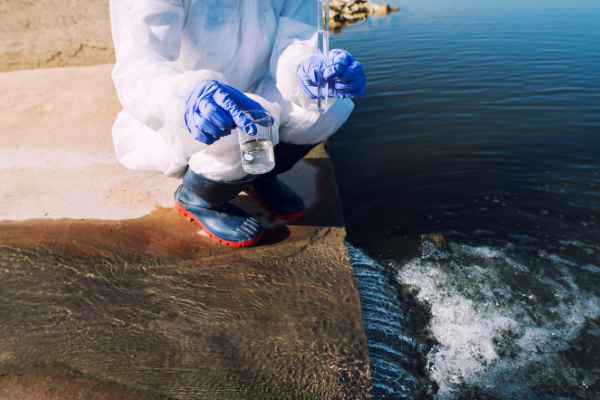 There are two main types of wastewater treatment plants: municipal treatment plants and industrial treatment plants. Municipal treatment plants are designed to treat wastewater from households and businesses, while industrial treatment plants are designed to treat wastewater from industrial processes.
Municipal Treatment Plants: 

Municipal treatment plants typically use the conventional treatment process, which involves the use of primary, secondary, and tertiary treatment methods. The treated water is then discharged into nearby waterways or used for irrigation purposes.

Industrial Treatment Plants: 

Industrial treatment plants are designed to treat wastewater that contains higher concentrations of pollutants and contaminants than municipal wastewater. These plants typically use advanced treatment methods such as chemical treatment, membrane filtration, and activated carbon adsorption.
The negative impact of untreated wastewater on the environment
Untreated wastewater has a significant impact on the environment when it is released into waterways or the ground.
It can cause pollution, deplete oxygen levels, and harm wildlife. Wastewater contains harmful pathogens, nutrients, and chemicals that can contaminate soil and water sources, leading to negative health effects on people and animals.
The release of untreated wastewater also contributes to global warming by releasing carbon dioxide and other greenhouse gases. Proper management and treatment of wastewater are essential to minimize these negative impacts and protect the environment.
The Importance of wastewater treatment for human health
Water is essential for human life, but access to clean water is not always guaranteed. This process plays a crucial role in ensuring that water is safe for human consumption and use. In this article, we will discuss the importance of this treatment for human health.
One of the most significant health risks associated with untreated wastewater is the spread of waterborne diseases. Some of the most common waterborne diseases include cholera, typhoid fever, dysentery, and hepatitis A. These diseases can cause severe symptoms such as diarrhea, vomiting, dehydration, and even death.
Wastewater also contains chemicals and pollutants that can be harmful to human health. These pollutants can come from household and industrial activities and can include heavy metals, pesticides, pharmaceuticals, and other toxic substances. Exposure to these chemicals can cause a range of health problems, including cancer, reproductive problems, and neurological disorders.
In addition to the health risks posed by untreated wastewater, it can also have negative environmental impacts. This can have a ripple effect on human health, as we rely on these ecosystems for food, recreation, and other resources.
In conclusion, wastewater treatment is essential for human health and the environment. It plays a vital role in preventing the spread of waterborne diseases and reducing exposure to harmful chemicals and pollutants. By investing in this process infrastructure and technologies, we can ensure that everyone has access to clean and safe water.
The benefits of wastewater treatment for the environment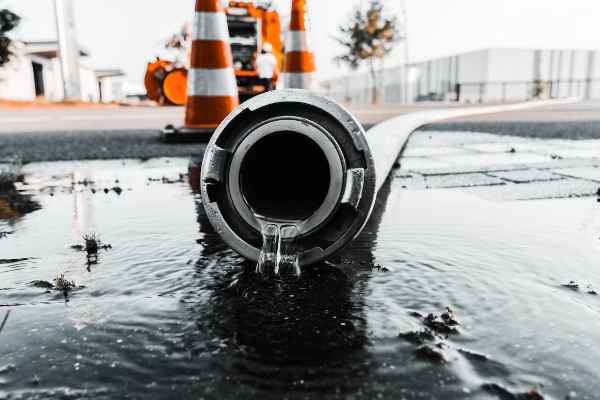 Protects Water Resources –

It helps to protect water resources by removing harmful pollutants and contaminants. This helps to ensure that water sources remain clean and safe for use by humans, animals, and plants.

Reduces Pollution –

It is an effective way to reduce pollution by removing harmful substances from wastewater. These substances can include chemicals, bacteria, and other pollutants that can harm the environment and pose a threat to public health.

Promotes Sustainable Development –

It is an important component of sustainable development. By treating wastewater and reducing pollution, we can help to create a healthier and more sustainable environment for future generations.

Protects Ecosystems –

It helps to protect ecosystems by reducing the number of pollutants. This helps to maintain the delicate balance of ecosystems and protect the plants and animals that depend on them.

Improves Public Health –

It can have a direct impact on public health by reducing the spread of waterborne diseases. By removing harmful bacteria and other contaminants from wastewater, we can help to prevent the spread of diseases like cholera and typhoid fever.

Reduces Water Scarcity –

It can also help to reduce water scarcity by making wastewater safe for reuse. 
The process
It is a process that removes contaminants from wastewater or sewage, making it safe for discharge into the environment or for reuse. The process involves various stages, such as physical, chemical, and biological treatments. Physical treatments include the removal of large debris, such as sticks and stones, through a screening process.
Chemical treatments involve the use of chemicals to remove impurities, such as heavy metals and organic matter, from the water. Biological treatments use bacteria and other microorganisms to break down and remove organic matter. The entire process of wastewater treatment is crucial for ensuring that our environment remains clean and healthy.
Common wastewater treatment methods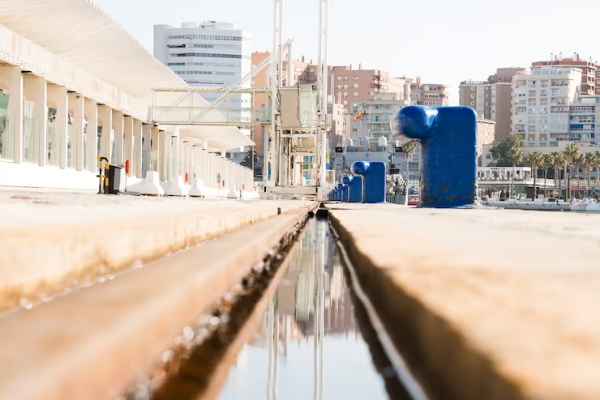 Wastewater treatment is the process of removing contaminants from wastewater, which includes water from households, industries, and agriculture.  The wastewater treatment process typically includes processes such as screening, sedimentation, biological treatment, disinfection, and sludge treatment. 
Challenges and solutions
Wastewater treatment is a crucial process that ensures the safe disposal of contaminated water into the environment. However, this process is not without its challenges. One of the main challenges is the presence of various pollutants and contaminants in the wastewater, which makes it difficult to treat. Another challenge is the cost of implementing and maintaining wastewater treatment infrastructure.
Conclusion and Call to action to support 
In conclusion, wastewater treatment is an essential process that helps to protect our environment and public health. We must support these efforts by advocating for better wastewater treatment policies and investing in sustainable technologies. By doing so, we can ensure that our water resources remain clean and safe for generations to come.
Take action today by contacting your local representatives and supporting organizations that promote wastewater treatment and conservation. Together, we can make a difference and create a cleaner, healthier world.