Insulin Pump Uses and Functions to Manage Diabetes
Insulin Pump Uses, Functions, and Everything You Need to Know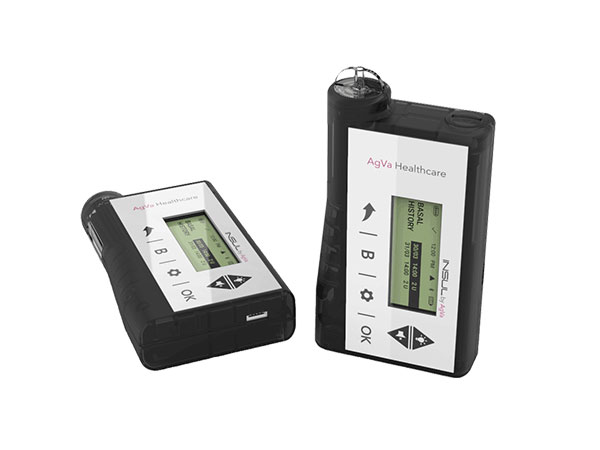 An Introduction to an Insulin Pump
An insulin pump is a medical device that can administer insulin injections continuously into the body. It was created to avoid those unpleasant needle sticks associated with traditional methods. Insulin pumps are a good choice for patients who need regular injections of medications. They have been used successfully to treat diabetes since the 1980s and have been adapted for other uses.
Who should use an Insulin pump?
Insulin pumps are used to give people with diabetes that extra push they need to keep their blood sugar levels stable. These devices can also be used by anyone who has been diagnosed with hypoglycemia. People who have Type 1 diabetes need to use an insulin pump. This is because they are unable to produce their insulin. They may also have other complications that require them to take medication regularly. Insulin pumps allow people to administer their insulin at precise times and doses.
People who have Type 2 Diabetes can still benefit from using an insulin pump. However, this is not always necessary. If someone has been diagnosed with type 2 diabetes, he/she needs to monitor his/her blood sugar levels closely. They may also need to adjust their diet and exercise habits.
Insulin pump uses: What does an insulin pump consist of?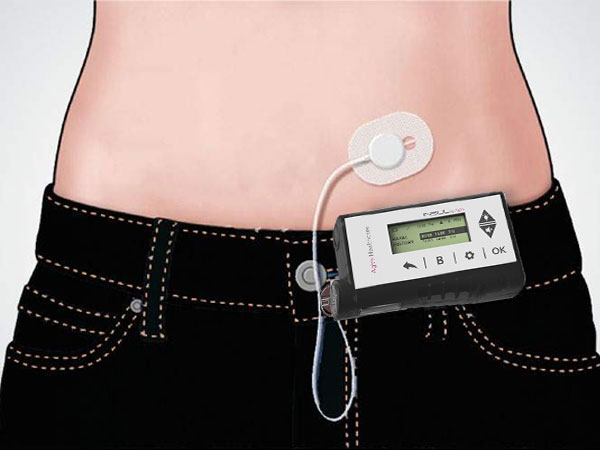 An insulin pump consists of two parts: the reservoir and the infusion set. The reservoir holds the insulin solution and connects to the infusion set via a tube. The infusion set contains a needle that pierces through the skin and delivers the insulin into the body.
The reservoir is where the insulin is stored. It can hold anywhere from 0.5-10 mls of liquid insulin. The reservoir attaches to the infusion set using a rubber band.
The infusion set is what pours the insulin into the body once attached to the reservoir. There are three different types of infusion sets:
1) Flexible tubing (the most common type),
2) Detachable Luer Lock Connector, and
3) Prefilled Syringes.
Are insulin pumps a form of the artificial pancreas?
Insulin pumps are a type of artificial pancreas that treat diabetes. They work by delivering small amounts of insulin directly into the bloodstream through tiny tubes placed under the skin. This allows patients to avoid injections and the side effects associated with them. So yes we can say that they act as the artificial pancreas and this is one of the biggest insulin pumps used among others. 
Understand the working of an Insulin pump
Knowing about the various insulin pump uses lets us understand its working. Under the skin, insulin pumps deliver medication through catheters. A user can program them to release insulin at particular times throughout the day. This allows people who have diabetes to better manage their condition. A small reservoir holds the medicine that is released into the body. An infusion set delivers the medicine from the reservoir directly into the bloodstream. A sensor measures blood sugar levels and sends this information to a transmitter worn around the neck. The transmitter wirelessly transmits data to a handheld receiver. The receiver displays the current glucose level and other information about the patient's health.
Also read: How to make sleeping with an insulin pump easier?
What's the difference between a traditional insulin pump and a patch pump?
There are several insulin pump uses but it is highly important to understand the difference between the insulin pump and the traditional insulin-providing methods. A traditional insulin pump is a device that delivers insulin into your body through a tube that goes under your skin. A patch pump is a small electronic device that looks like a bandage and has a reservoir where you can place a tiny amount of insulin. Both treat diabetes. The traditional insulin pump works by delivering insulin directly into your bloodstream via a catheter placed under your skin. This method requires daily injections and is not suitable for people who have trouble remembering to give themselves shots.
What happens while using an insulin pump?
Insulin pumps work by measuring blood glucose levels and delivering insulin based on those readings. This way, you don't have to worry about injecting yourself multiple times throughout the day. When you first start wearing an insulin pump, you'll need to calibrate it. Calibration involves testing the accuracy of the device by taking blood samples from different parts of your body. You may also need to adjust the settings on the pump to get the best results.
Once you've calibrated your pump, you'll want to test your blood sugar levels at least once per week. If you find that your blood sugar levels are too high or low, you can change the settings on your pump to better suit your needs.
Some people who use insulin pumps report feeling less hungry than they did before starting treatment. However, some people feel like their energy level has decreased. In addition to diabetes, insulin pump use involves treatment for other conditions including cancer, heart disease, and kidney failure.
Best insulin pumps present in India with price, 2022
Here are some insulin pump brands in India:
INSUL by AgVa

– 24,999 Indian Rupees

Medtronic MiniMed Paradigm Veo

– 3,29,000

Omnipod Dash

– 25,963.46 Indian Rupee

t:slim X2

– 63,075.22 Indian Rupee
Why Choose INSUL by AgVa?
INSUL by AgVa Healthcare is an efficient and effective medical treatment product. It provides a clean, pure, and healthy product that works fast and produces results. Patients find it easy to use and understand. Diabetes patients will find it to be one of the best insulin pumps in India.