Anti-Malaria Month, June 2022: Know Malaria Symptoms And Its Diagnosis
Malaria symptoms: Are You At Risk Of The Disease?
If you see any malaria symptoms in your body, visit your doctor now. TV Health is celebrating Anti-Malaria month the whole of June. We want you to be aware of malaria and malaria symptoms. Let us take a quick check on what we will serve you in this article: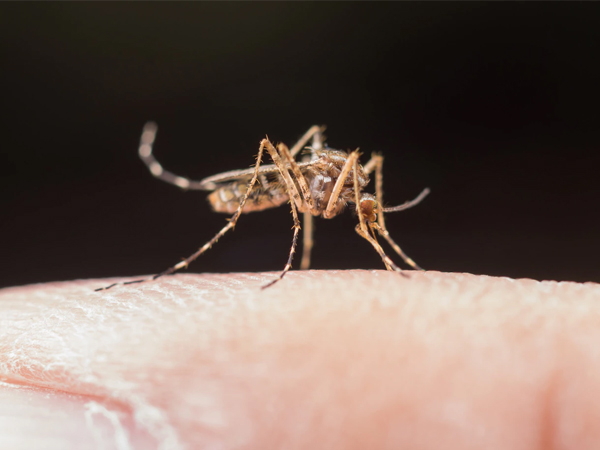 What Is Malaria, And Why Is It Dangerous?

Malaria symptoms: all you need to know.

Malaria causes and effects.

How to do early Diagnosis of Malaria.
To begin with, let us understand,
What Is Malaria, And How Does It Spread? 
Malaria is caused by a parasite, Plasmodium. Although there are 5 types of Plasmodium, most severe cases stem from the falciparum type. This kind can cause death in up to 10% of cases. Malaria is an especially dangerous disease for pregnant women and children, who are at risk for this sickness as well as less severe versions that can still cause death.
When the infected female Anopheles mosquito that carries the germs of malaria bites a person, the person gets the germ. This is how malaria gets into the human body, just from a bite. This parasite multiplies in a person's liver and bloodstream. After this, it gets on to others by mosquitos that have bitten the infected person. 
The parasite can also be passed from mothers to their fetuses. In this parasite, the early stage of development is in the liver, and then it develops and matures in other parts of the body. Malaria is more likely to affect those living in these areas, as well as travellers visiting the area. 
It only takes 1-3 weeks for malaria to manifest after being infected, and there are many different species of the Plasmodium parasite that can cause it. Of these species, Plasmodium falciparum is the most lethal; if you are infected with this parasite, you may die from a malarial infection depending on how quickly the disease progresses.
Other ways one can get malaria are from exposure to infected blood, including from their mother before they are born, from blood transfusions, or by sharing needles used to inject drugs.
Also Read: Novel Malaria Treatment for Children Receives First Approval
Avoid The Spread of Malaria By Learning About Its Symptoms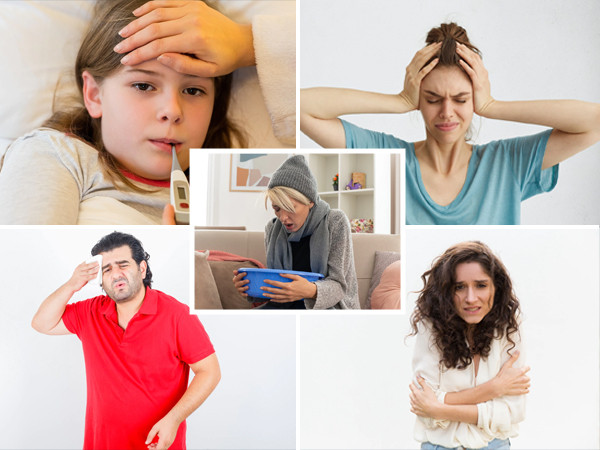 The early stages of malaria can be hard to identify because malaria symptoms are similar to other infections. In some cases, it also depends on factors like age, normal health, and type of parasite bite. The disease can be fatal if the parasite infiltrates the central nervous system and causes seizures or brain damage. 
The symptoms of Malaria include:
Fever

Chills in the whole body.

Headache and body aches.

Sweating.

Fatigue.

Feeling Nauseous

Feeling of vomiting.
Some things to keep in mind if you have any of the above symptoms:
If you have malaria you can differentiate the malaria type by analyzing the type of fever you get or through fever occurring in cycles of every third or fourth day. However, when caused by plasmodium falciparum, the fever may not be apparent at first. Malaria patients experience a cycle of chills, fever, sweating, and normal temperature. Your incubation period may be many months depending on the parasite that gets you. 
Malaria is a disease that can be hard to tell apart from the cold or flu at first. The symptoms might not show up for 2 weeks, especially if it's a P. vivax infection. People who live in areas with lots of malaria cases may become partially immune to it over time. But this can change if they move to a place where they're not around the parasite. 
Malaria symptoms typically begin 10 days to 4 weeks after a person is infected with the disease. However, a person may feel ill as early as 7 days or as late as 1 year after being infected. There are two types of malaria, P. vivax and P. ovale, which can both cause relapses. This means that some of the parasites can remain dormant in the liver for several months up to 4 years after a person is bitten by an infected mosquito. When these parasites become active again and begin invading red blood cells, the person will become sick again.
Diagnosis of Malaria: Know the disease in time and be safe!
You can visit a doctor and he will recommend you to various tests. You will also get a blood test, which can tell the doctor if the parasite is in your blood, if certain medications will work against the parasite, or if your body has ever made antibodies to fight off malaria.
There are two types of blood tests for malaria – the thick blood smear and the thin blood smear. . This will make any parasites show up more clearly. The technician will then spread the blood on a glass slide and look at it under a microscope. . A normal test will do two of each. 
This Anti-malaria month make sure you educate yourself about the deadly disease malaria that can lead to death if it happens. Do your research about malaria, and take the help of TV health and its blogs to get the knowledge. Visit your doctor and do a relevant blood test to stay healthy.