Potassium Deficiency: What All You Need To Know?
Don't Let Potassium Deficiency Weaken You! Learn About the Symptoms and How to Treat Them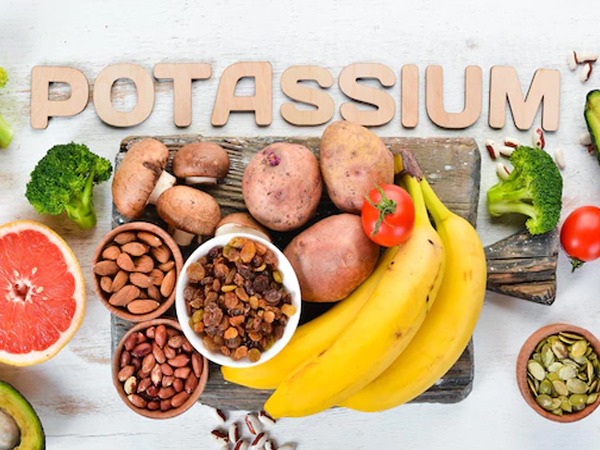 Potassium Deficiency or Hypokalemia is a condition where the body does not have enough potassium in its cells. Potassium is an electrolyte that helps regulate muscle contractions, nerve impulses, heartbeat, and breathing. When the body lacks potassium, muscles become weak and tend to cramp.
Nerve signals may slow down, causing symptoms including numbness, tingling, weakness, and paralysis. Hypokalemia can occur due to low intake of foods rich in potassium, kidney disease, and certain medications. Potassium is not stored in the body, so if it becomes depleted, symptoms may occur almost immediately.
Deficient potassium causes hypokalemia (low level of potassium) in humans. Low potassium levels in the bloodstream tend to cause muscle cramps and spasms, seizures, and arrhythmias (abnormal heartbeat). Severe cases of hypokalemia can lead to cardiac arrest and sudden death.
The recommended daily allowance (RDA) for potassium is 4.7 grams per day for adults. However, the RDI for children ages 1–18 years is 2,300 mg per day. According to the American Heart Association, potassium intake should not exceed 5.0 grams per day. Most people do not consume enough potassium, especially those who do not eat a well-balanced diet.
Sources of Potassium: Potassium is commonly found in foods like bananas, avocados, beans, broccoli, cantaloupe, cauliflower, dates, figs, fish, honeydew melon, kiwi fruit, mangoes, milk, oranges, peas, potatoes, spinach, strawberries, sweet peppers, tomatoes, wheat germ, yogurt, and whole grains.
What are the Causes Of Potassium Deficiency In People?
Hypokalemia is caused by either increased urinary potassium excretion or decreased intake of dietary potassium. One cause could be a lack of potassium in the diet, as well as inadequate amounts of vitamin K2. Another possible cause would be a high intake of sodium (which competes with potassium), excessive alcohol consumption, or diuretic use.
What are the various symptoms of potassium deficiency?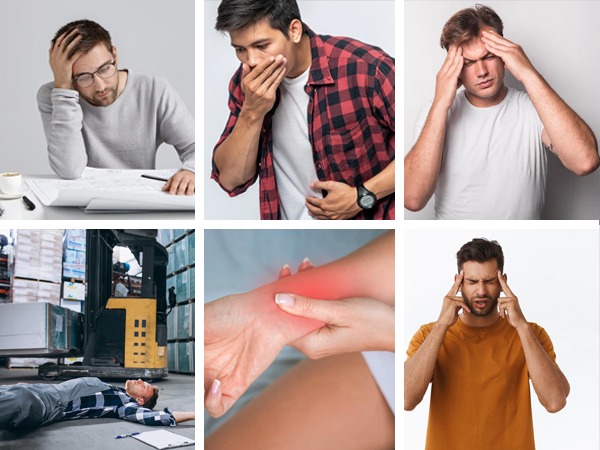 Hypokalemia is caused by low levels of potassium inside the body. When this happens, the body does not have enough potassium to do its job properly.
Symptoms of Hypokalemia
Hypotension
Weakness
Nausea
Dizziness
Faintness
Tingling
What are the treatment options for potassium deficiency?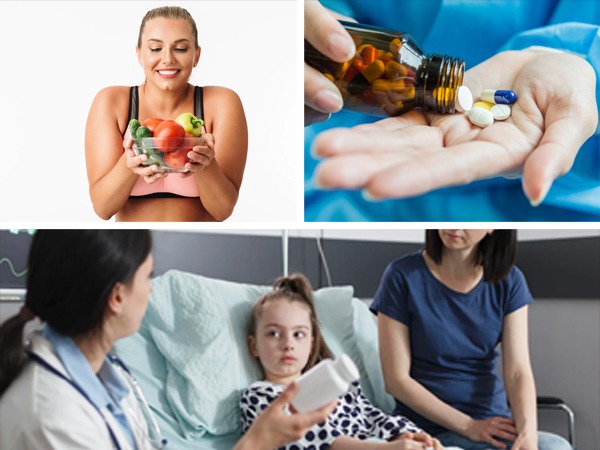 The treatment options for hypokalemia depend on severity. Mild cases of the condition should only require dietary changes. Moderate cases of hypokalemia require a combination of dietary changes and medication. Severe cases need medical attention.
Treatment Options for Mild Cases of Hypokalemia – Dietary Changes
Dietary changes that help increase potassium intake include eating foods that are high in potassium, including bananas, avocados, tomatoes, potatoes, lentils, and beans. Other foods that are high in sodium and chloride (such as meat) should be avoided.
Treatment Options For Moderate Cases Of Hypokalemia – Medication
For moderate cases of hypokalemia, a doctor might prescribe potassium supplements. These supplements can be taken orally, either as pills or liquid drops. If taking pills, they should be taken at least 30 minutes before meals.
Treatment Options In Severe Cases Of Hypokalemia – Medical Attention
Severe cases of hypokalemic conditions often require emergency care. Emergency care includes IV fluids to replace lost potassium and medications that raise blood pressure.
Who all are at risk of getting hypokalemia?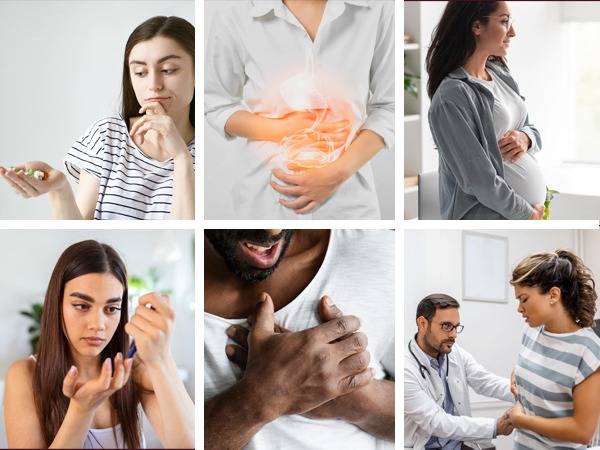 The following individuals are at high risk of developing hypokalemia:
Individuals who regularly use diuretics (water pills)
People with chronic diarrhea
Those who frequently consume salt-rich foods
Pregnant women
People with diabetes
People who have heart conditions
People who have kidney problems
Here's how to get the nutrient you need to overcome potassium deficiency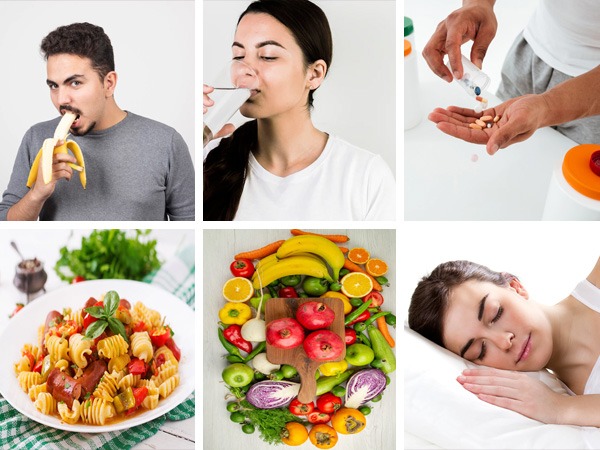 There are several ways to get adequate amounts of potassium in your diet. You can add potassium supplements to your diet, increase your consumption of potassium-rich foods, or take dietary supplements.
Eat bananas – Bananas are rich in potassium, which helps regulate blood pressure and maintain fluid balance. Bananas are also high in fiber, which aids digestion and lowers cholesterol levels.
Drink water – Drinking plenty of water keeps the body well-hydrated and prevents dehydration, which can lead to low potassium levels.
Take supplements – Supplementing with potassium tablets may help replenish potassium stores if you're deficient.
Don't forget about fruits and vegetables – Fruits and vegetables are packed with potassium, so make sure you eat them regularly.
Avoid salty foods – Salty foods deplete potassium reserves. Try to limit your intake of processed foods, which tend to have higher amounts of sodium than fresh produce.
Add potassium-rich foods to your diet – You can add potassium-rich foods to increase your daily intake. Examples include spinach, tomatoes, avocados, sweet potatoes, beans, lentils, and nuts.
Get enough sleep – Sleep deprivation causes fatigue, which can result in muscle cramps and low potassium levels.
How to take care of the body in hypokalemia?
Increase Intake of Foods Rich in Potassium
Foods rich in potassium include bananas, dark leafy greens, avocados, dried beans, tomatoes, potatoes, figs, apricots, melons, parsley, watermelon, dates, almonds, cashews, raisins, broccoli, spinach, peas, carrots, mushrooms, and oats. If you are experiencing symptoms of low potassium levels, then you should increase your intake of foods high in potassium.
Reduce Sodium Intake
Sodium is a mineral that is commonly added to processed foods and restaurant meals. When you eat out, try to avoid eating foods with sodium added to them, especially if they have bread or sauces on top. You can also find ways to reduce your daily sodium intake at home by using less salt while cooking your food and avoiding salty snacks.
Drink More Water
Drinking enough water will help flush out toxins from your body, replace lost electrolytes, and keep your kidneys working properly. Your body requires around 2 liters (0.67 gallons) of water per day.
Eat More Vegetables
Vegetables are a great way to get extra potassium into your diet. Try to consume at least three servings of vegetables each day. The serving size of vegetables is about 1/2 cup cooked.
Avoid Alcohol Consumption
Alcohol consumption can cause dehydration, which may lead to low blood levels of potassium. It's best to limit alcohol consumption to no more than two drinks per day.
Take Supplements
If you're looking to supplement your diet with additional potassium, look for supplements in liquid form. One teaspoon contains 100 milligrams of potassium.
Get Enough Sleep
Sleep deprivation causes fatigue and irritability, both of which can affect your mood and make you more likely to overeat and drink more caffeine. Getting adequate sleep helps replenish your body's supply of potassium.
What diet to follow for hypokalemia?
Vegan Diet: A vegan diet is a diet where no meat, poultry, fish, eggs, dairy products, or honey is consumed. Protein intake comes mainly from soy-based foods, legumes, nuts, grains, and vegetables. A vegan diet is not necessarily low in calories, though, due to its high fiber content.
Low Fat Dairy Diet: A low-fat dairy diet includes milk, cheese, yogurt, butter, cream, sour cream, ice cream, cottage cheese, etc. If one consumes about 1 cup (250 mL) of any type of dairy product per day, then he/she would consume approximately 6 grams of protein per serving. However, if one consumes only skimmed milk, then he/she may consume 10 grams of protein from just 1 cup (250 mL). So it depends on what type of food one eats.
Vegetarian Diet: Vegetarians eat meat and often use substitutes like tofu and tempeh for meat, while nutritionally they are still considered vegetarians. Soybeans are the primary source of protein for vegans.
Pescatarian Diet: Pescatarians eat fish at least twice a week. Fish contains omega-3 fatty acids that help protect the heart, lower cholesterol levels, reduce the risk of cancer, and prevent brain damage. Farm-raised salmon is the best choice since it is wild-caught.
Omnivorous Diet: Omnivores eat both meat and vegetables. In general, omnivores get their protein from meat and rely on vegetables for carbs. This is the default dietary pattern for humans. There are many vegetarian schools of thought that advocate a vegan lifestyle if done properly.
Monounsaturated Fatty Acids: Monounsaturated fatty acids are fats that are rich in oleic acid, palmitoleic acid, and linoleic acid. These three types of monounsaturated fats are responsible for decreasing bad cholesterol and increasing good cholesterol. Olive oil and avocados are two of the richest sources of these fats.
Polyunsaturated Fatty Acids: Polyunsaturated fatty acids are fats that are rich in cis-linolenic acid, arachidonic acid, and eicosapentaenoic acid. These types of polyunsaturated fats are responsible for improving blood circulation, preventing inflammation, fighting cancer, and reducing the risk of cardiovascular disease. Flaxseed oil, walnuts, sardines, and salmon are some of the richest sources of polyunsaturated fats.
Finally, What should I do if I already have hypokalemia?
In chronic cases, your doctor may prescribe supplements containing potassium. If your symptoms do not improve after taking potassium-rich foods and supplements, then you should consult a specialist immediately. Also, consider doing the following:
Check your electrolytes
Drink plenty of fluids
Eat foods rich in potassium
Take supplements
Consider dialysis