Vitamin C for Skin: Get that Glow at Home
Vitamin C for skin
Vitamin C for the skin is recommended by various dermatologists. It is a water-soluble vitamin that is necessary for healthy human growth and maintenance. It is also known as ascorbic acid and is commonly used as a dietary supplement. It plays a role in many metabolic processes. It is involved in the formation of collagen, carnitine, neurotransmitters, and steroid hormones.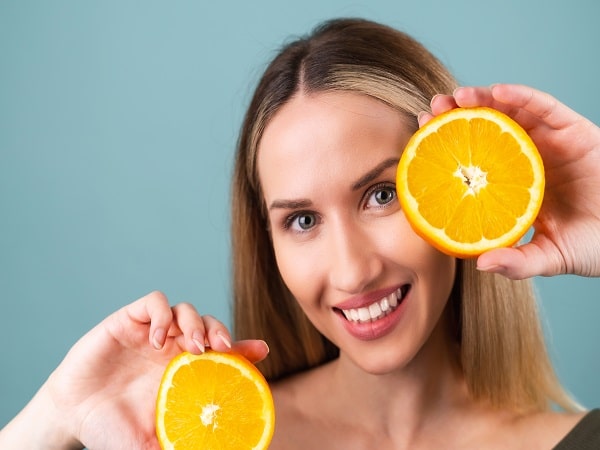 This vitamin has many functions in the body and is critical for normal immune function, collagen production, healthy skin, and bone formation. It also plays an important role in protecting against free radicals. It has been shown to help prevent sunburns, reduce inflammation, and even increase collagen production.
It has been proven that people who consume large amounts of Vitamin C are less likely to get sick from common colds than those who do not consume enough. This is because it is necessary for the body to produce antibodies against viruses and bacteria. It is also used to make collagen, which is needed for strong bones and teeth.
Also read: Muscle Health Awareness Week: How does vitamin E help build muscle health?
Dermatologist reveals what vitamin C can do for your skin
According to board-certified dermatologist Patricia Wexler, M.D., vitamin C is a powerful antioxidant that helps neutralize free radicals. Due to its antioxidant properties, it promotes the natural regeneration of skin cells, helping your body heal damaged skin."
While aging skin is unavoidable, using it every day may help increase collagen production and delay the process. By helping promote collagen production, it may help prevent premature aging of your skin. To help decrease signs of aging, using a topical serum is especially important to ensure it reaches skin cells directly. Using any Vitamin C for Skin serum may help the skin cells make more collagen, and overall, the appearance of the skin will improve.
It may help limit damage to the skin because of its antioxidant properties. Studies have shown that Vitamin C can work
on cells in many other ways in addition to its antioxidant functions. According to dermatologist Howard Sobel in New York, because it is extremely acidic, it primes the skin for healing itself.
Want better skin? Try vitamin C
Vitamin C has many health benefits. In addition to these benefits, it can help improve your skin tone. There are several ways in which it can help you achieve this goal.
First, it can help prevent wrinkles and fine lines.

Second, it can help reduce acne breakouts.

Third, it can help fade scars left behind after surgery.

Lastly, it can help heal wounds faster.
it has been shown to help prevent sunburns and reduce the risk of developing skin cancer. It may also help prevent wrinkles and other signs of aging. A study published in the Journal of American Medical Association showed that women who took 500 mg of it daily had less facial wrinkling than those taking placebo pills. Another study published in the British Journal of Dermatology showed that people who take these supplements have fewer spots and freckles.
Vitamin C for skin whitening: is it helpful?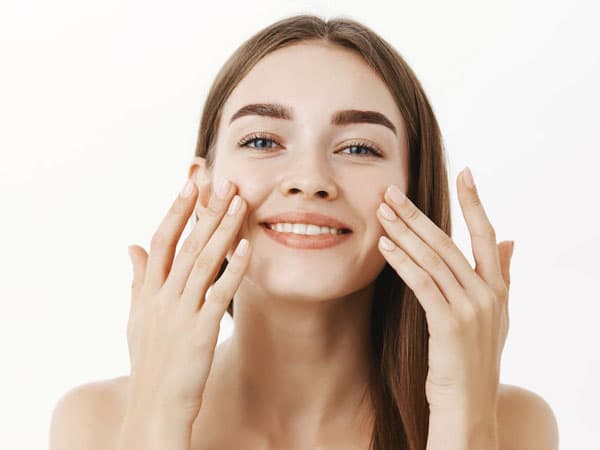 You can use any good quality serum of vitamin C for the skin. It will smooth out the fine lines of a dull, dewy complexion while keeping your skin moisturized. If you suffer from uneven skin tones, like hyperpigmentation such as sunspots or age spots, topical Vitamin C for skin is good and shows some positive effects on the skin in places where the level of melanin is too high, making skin darker. It also suppresses the melanin production of your skin, which helps to lighten up your hyperpigmentation and brown spots, even your skin tone, and improve the radiance of your skin. It is not only beneficial for the skin but it also helps maintain healthy hair and a youthful appearance. It can slow down the aging process of the skin, preventing wrinkles and fine lines from forming.
Also read: Vitamin D: Vital Role in Your Health
Vitamin C for skin lightening: how does it work?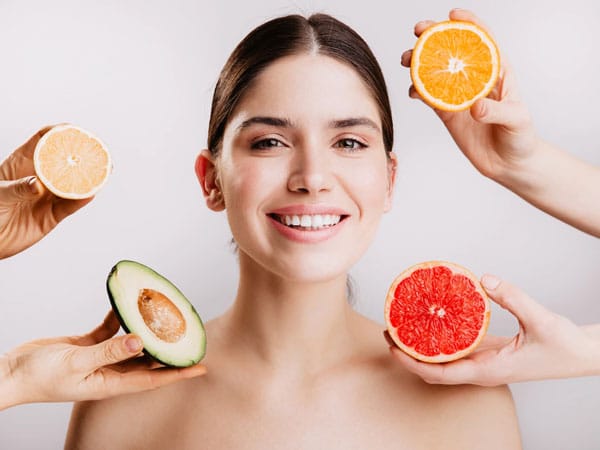 It is a potent antioxidant that can help fight against free radicals and prevent skin damage. It has an effect, by slowing down melanin production in areas where you are applying your serum, which may lighten up your dark spots. Its action on the skin lightens it by inhibiting the production of melanin by the pigment-producing cells. By applying it topically, the amino acid tyrosine turns into melanin by the enzyme tyrosinase, reducing the appearance of pigmentation.
You can also use a vitamin C serum to get the benefits of vitamin C. This Serum is a skin-lightening product that can help reduce dark spots and blemishes. This Serum is a great way to get your daily dose of vitamin C without having to eat oranges! This product contains high levels of vitamin C and other antioxidants to help fight free radicals and improve overall health.
It helps with the skin, but does it have the same benefits for hair?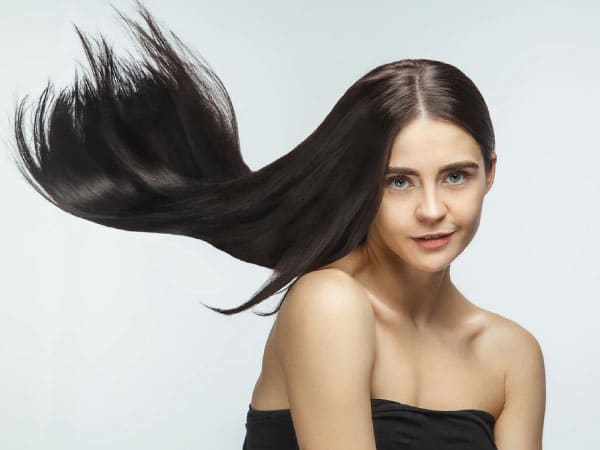 We know that Vitamin C has a powerful antioxidant that helps protect your skin from free radical damage. It also has the ability to help with collagen production, which is important for keeping skin healthy and youthful. As an antioxidant, it can help prevent oxidative stress in your body by neutralizing harmful molecules called free radicals.
The same properties of it that are good for your skin are also good for your hair. It can help stimulate healthy hair growth and repair damaged follicles which means it can be used to treat hair loss or thinning hair.
Add it to your daily skin-care routine for better results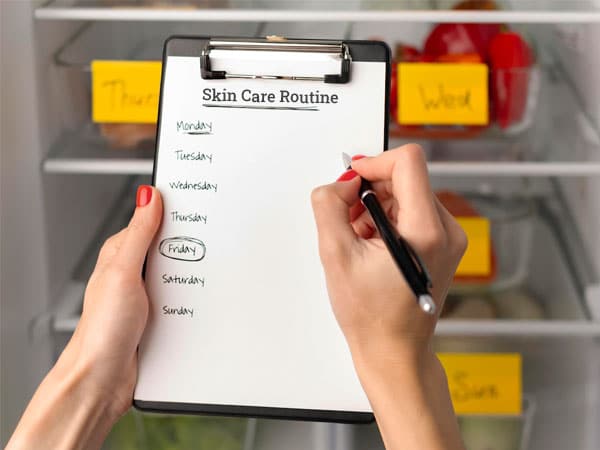 Skin-care products usually lack it in them, but this may not be enough to provide adequate protection from the damaging effects of UV radiation. To ensure that your skin receives the maximum benefit from vitamin C, use a product containing at least 100 milligrams per gram (mg/g) of vitamin C. This amount is equivalent to about 1 teaspoonful of pure vitamin C powder dissolved in a tablespoonful of water. If you have sensitive skin, start with a lower dose and gradually increase the dosage over time.
You can find vitamin C in many different forms, including tablets, capsules, liquids, creams, lotions, ointments, and powders. Some people prefer to take it orally, while others like to apply it topically. You can choose between topical and oral delivery methods depending on how much vitamin C you need and what type of formulation works best for you.
Topical Delivery Methods
Topical gels – One can apply topical gels directly to the skin. They contain high concentrations of vitamin C and work well if you want to treat small areas of damaged skin.

Topical solutions – These are similar to topical gels, except they contain less vitamin C. You can use them to treat larger areas of skin, especially the area which requires repair. You can also mix them with moisturizers to make them even easier to apply.