Glucagon: All About It & How It Can Benefit Your Health
What is glucagon? – Understanding the basics
Glucagon is a hormone that helps regulate blood sugar levels. The pancreas makes this hormone. You can find this hormone naturally in the body and it goes into the bloodstream when glucose (sugar) levels are low. It stimulates the liver to release stored glycogen (stored carbohydrates), which then enters the bloodstream. This causes your blood sugar level to rise, thus raising insulin production. Insulin is the hormone responsible for storing excess energy from food as fat. When insulin levels rise, they cause the liver to store even more glycogen. In this way, the body can use both glucose and glycogen at the same time. Normal glucagon levels range between 1-10 pg/ml. Levels above 10 pg/ml indicate hyperglycemia (high blood sugar). Levels below 1 pg/ml indicate hypoglycemia (low blood sugar).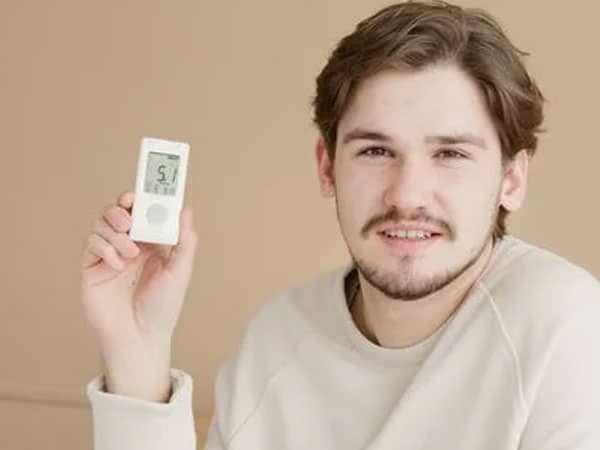 It is a peptide hormone that has many different actions in the human body. Glucagon helps to regulate several metabolic processes inside the body including glucose production and its utilization. It plays a major role in regulating blood sugar levels in your bloodstream. Some effects include raising blood sugar levels, increasing energy expenditure, and promoting gluconeogenesis (the conversion of non-carbohydrate substrates into carbohydrates).
Glucagon's two main targets are the liver and the pancreas. Its primary effect on the liver is to increase glycogen synthesis from excess glucose. This keeps blood sugar levels low and stable. In the pancreas, it stimulates insulin release to help bring down high blood sugar levels. Insulin is a protein hormone that lowers blood sugar levels.
What is the main role and functions of the Glucagon hormone?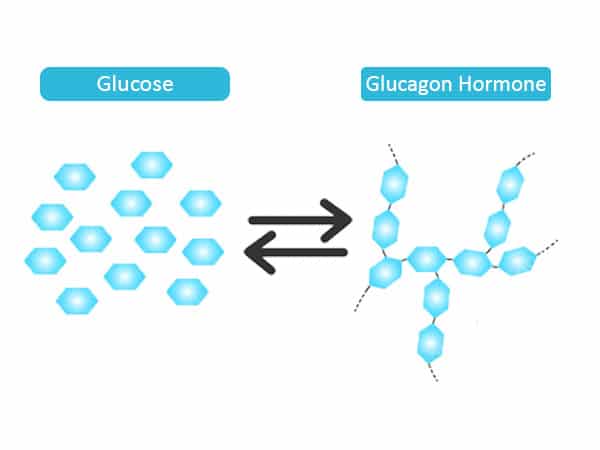 It increases the rate at which glycogen is broken down into glucose. When the level of glucose in the blood drops too low, It signals the liver to produce glucose from glycogen. The human body has two types of receptors for glucagon. One type is located in the brain and the other is located in the liver. These receptors are responsible for regulating blood sugar levels. If the level of blood sugar rises too high, the brain sends a signal to the liver to produce more glucagon. The liver then releases this hormone into the bloodstream, causing the blood sugar level to drop. If the blood sugar level drops too low, the brain senses this and sends a signal to the adrenal glands to secrete cortisol. Cortisol helps raise the blood sugar level back up.
It is a hormone that has several functions within the body. First, it helps regulate blood glucose levels. Second, it plays a role in regulating glycogen production and utilization. Lastly, it can trigger a fat-burning reaction. In short, this hormone is responsible for maintaining homeostasis throughout the body.
There are two different types of glucagon present in our bodies – endogenous and exogenous. As the pancreas produces endogenous, digestion of protein makes the exogenous. This list covers some of the different types used to treat medical conditions.
Exogenous (human): It is also known as human glucagon. Human glucagon was first synthesized in 1951 by Dr. Robert J. Williams at Johns Hopkins University. People who suffer from diabetes mellitus get exogenous injections.
Endogenous: The endogenous glucagon hormone is primarily produced in the liver. It is usually secreted following ingestion of food or after exercise. Endogenous glucagon is sometimes called natural insulin. It plays a key role in both stimulating hepatic glycogen synthesis and inhibiting hepatic glycolysis.
Injections and Nasal Sprays are two ways to administer Glucagon
Glucagon Injections: Injecting glucagon into the bloodstream can help increase blood sugar levels in people who are diabetic. This is done by injecting insulin directly into the muscle tissue. When insulin is injected into the bloodstream, it travels through the body and reaches the cells where it binds to receptors on the surface of the cells. Once bound to the receptor, insulin causes the cell to take glucose from the bloodstream and use it for energy.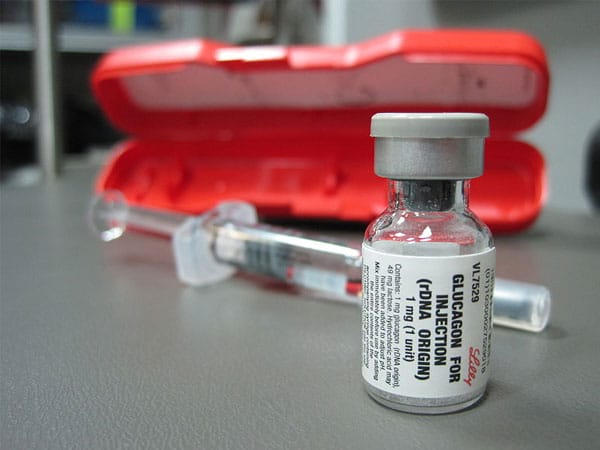 Nasal Sprays: Nasal sprays deliver medication through the nose. As a result, medication can pass through the nasal mucous membranes and enter the body. There are many different types of nasal sprays available, but they all work in the same way. Medication is mixed with a carrier solution and placed inside a container. After this, a pump mechanism releases the spray from the container.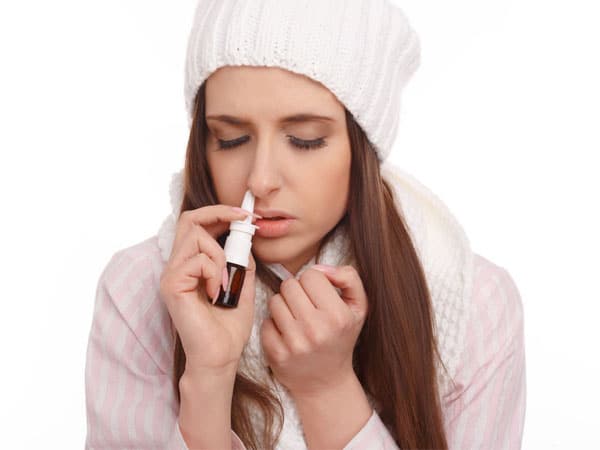 What is the difference between glucagon and insulin?
Glucagon and Insulin are both hormones that regulate blood sugar levels. They work together to keep your blood glucose level steady. It helps raise blood sugar while insulin lowers it. It is produced by the pancreas and insulin is produced by beta cells in the pancreas. Both hormones have different functions but they work together to maintain normal blood sugar levels. The alpha cells of the pancreas produce glucose as a peptide hormone. Beta cells in the pancreas release insulin. The two hormones regulate blood sugar levels similarly. They have opposite effects on each other. When glucose levels rise, glucagon increases while insulin decreases. This relationship is known as the counter-regulatory system.
Glucagon and Diabetes: What role does it Play in Managing Diabetes?
It helps regulate glucose levels in your bloodstream. When your blood sugar level drops too low, it signals the liver to release stored glycogen into the bloodstream. This causes the liver to produce glucose from glycogen. If your blood sugar level rises too high, it signals the pancreas to release insulin. Insulin lowers your blood sugar level by allowing glucose to enter cells. This hormone helps the pancreas release insulin and produce it. This is especially true in people who have type 2 diabetes mellitus. In addition, it helps maintain proper liver function and regulates appetite.
How do glucagon function issues occur?  
The hormone Glucagon works hand-in-hand with insulin to keep our blood sugar levels under control.  The liver then converts glucose into glycogen (a form of energy storage), which powers cells all over the body. In the case of insufficient glycogen storage, the liver releases glucagon into the body.  This helps bring glucose back into the bloodstream and maintains healthy levels of blood sugar. It's like your liver telling your brain "Hey! I'm full! Start thinking about something else now".
Glucagon also functions as an appetite suppressant. It causes us to feel hungry even when we have eaten plenty of food. It also creates feelings of fullness when we consume carbs, fats, and protein. This may seem weird at first since we don't usually associate a feeling of satiety with eating carbs, however, insulin doesn't always work equally well. Insulin can cause us to become sluggish but glucagon stimulates the brain to produce the feel-good hormones that make us want to move around and get active.
Do I need to see my healthcare provider about my glucagon level?
The pancreas produces glucagon that helps the body convert carbohydrates into energy. Glucagon only functions properly if the body has sufficient amounts of insulin (a hormone produced by the pancreas) present. If there is low blood sugar but no insulin present, then glucagon can raise blood sugar levels temporarily.
Symptoms of too high glucagon include feeling thirsty; dry mouth; increased heart rate/blood pressure; rapid breathing; tremors; confusion; dizziness; headache; muscle pain; weakness; sweating; nausea; vomiting; stomach cramps; diarrhea; itching; rash; shortness of breath; and hallucinations.
If you experience these symptoms consider consulting your doctor immediately. Even though they may not occur right away, having enough insulin and glucagon in your system at all times is extremely beneficial.