What is a CEA blood test and why is it done?
What is a CEA blood test?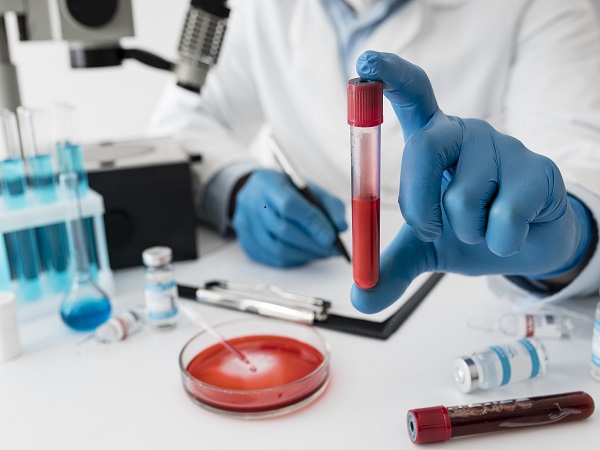 CEA lab test, carcinoembryonic antigen test, CEA blood test meaning, CEA test for cancer, CEA normal range, CEA blood, carcinoembryonic antigen blood test, serum CEA level.
Whenever the doctor sees symptoms of cancer in the patient, he gets the CEA test done.
Apart from this, the use of the CEA test to find out whether the treatment of cancer is going well. Or after being treated, it is done to find out if the cancer has come back. Let's know about CEA in detail
What is CEA Test? What Is the CEA Blood Test?
CEA stands for Carcino Embryonic Antigen and is a protein made by normal cells. It is made till we are born and it stops after we are born.
That is why it is found in very small amounts in our blood. If this is more in our body. So it means that cancer is developing or has happened in your body.
Which cancer indicates an increased CEA?
Elevated CEA level mainly indicates colorectal cancer but it is also a marker of many other cancers like
Apart from these cancers, CEA also shows some other diseases like
peptic ulcer

Ulcerative Colitis

Rectal Polyps

Emphysema (a lung disease)

Breast disease

Pancreatitis

Cholecystitis
What is the normal range of CEA Levels?
The normal range of CEA in our blood is 3 ng/mL. If the CEA value is coming to more than 3. So it means that cancer or other diseases have started in your body.
 People who smoke cigarettes regularly have CEA levels up to 5 ng/mL.
 If someone's CEA is more than 20 ng/mL then it is cancer. However, this test fails to catch the early stage of cancer.
Cost of CEA blood test 
The cost of a CEA goes up to Rs 1500. This price may vary from city to lab.
What other tests should be done with CEA?
A CT scan must be done with CEA so that the exact status of the disease can be detected.
Sometimes doctors also prescribe colonoscopy.
Follow us on Google News, Twitter, and Facebook for the latest tv health news
---
Read all the TV Health, and Get news straight to your email through our Newsletter