"What is an Endocrinologist"- The Ultimate Guideline to Understand What They Do.
What is an endocrinologist?
Endocrinologists are the healthcare provider that has specialization in the field of endocrinology- a medical field that deals with the study of hormones. They specialized in the diagnosis and treatment of individuals that have common endocrine disorders like Diabetes, Thyroid dysfunction, Adrenal disorders, Growth disorders, Obesity or Adiposity-Based Chronic Disease (ABCD), Osteoporosis, Metabolic abnormalities, and sexual function and reproduction.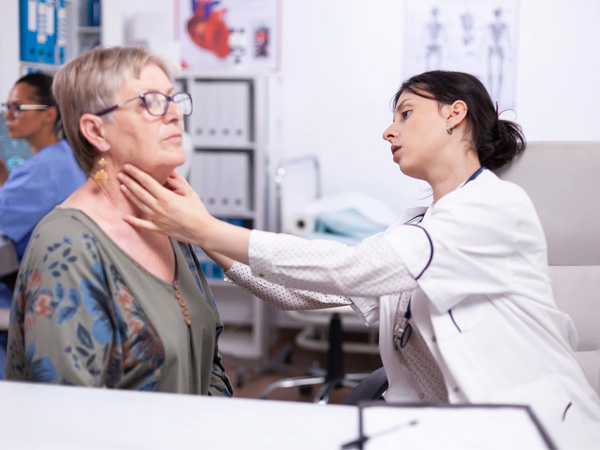 Endocrinologists' work involves making sure that the various body systems are communicating properly with one another by curing hormonal imbalances. This includes the endocrinologists performing a number of tests in order to diagnose the disorder and curate it with the best treatment and helping people with lifestyle changes if possible whenever required. Along with this majority of endocrinologists involve themselves to understand endocrine diseases in a much better way that eventually leads to finer treatment alternatives. Many endocrinologists specialize in treating a bigger range of endocrine disorders while some choose to master a specific region such as diabetes and infertility.
What is endocrinology?
Let's take the help of Wikipedia which states that "Endocrinology (from endocrine + -ology) is a branch of biology and medicine dealing with the endocrine system, its diseases, and its specific secretions known as hormones." 
In simple words, Endocrinology means the study of hormones and the various endocrine glands. The complete endocrine system is made up of hormone-secreting glands and specific organs present in the body. hormones are chemical messengers that move from one gland to the other body part via blood. Therefore it won't be wrong if we say that hormones play an important role in the functioning of body organs by helping in the communication of one part of the body to the other. body functions such as Metabolism, Growth, Sexual function and reproduction, and Sleep. 
What are the different types of endocrinologists?
Endocrinologists are the experts that take care of people suffering from disorders related to hormonal imbalances. There are various types of endocrinologists that specialize in a specific area such as Pediatric Endocrinologists, Internal Medicine Endocrinologists, and Reproductive Endocrinologists. Let us understand each of them one by one:
Pediatric Endocrinologists: They specialize in children's endocrine systems. According to the Council of Pediatric Sub-specialties, these endocrinologists analyze and work with children who are diagnosed with hormonal issues like growth and sex development. Short heightened children, obese children, and type 1 or type 2 diabetic children are some of the common patients of Pediatric Endocrinologists.
Pediatric endocrinology is a medical subspecialty dealing with disorders of the endocrine glands, such as variations of physical growth and sexual development in childhood, diabetes and many more. According to Wikipedia
Reproductive Endocrinologists: They specialize in obstetrics and gynecology by emphasizing patients who are dealing with infertility and providing the accurate medical treatment that is required. Their job also includes patients that are physically abnormal and who are unable to conceive., due to which the majority of their patients are women and their reproductive organs. therapy includes various medications, surgeries, artificial insemination, or IVF.
Internal Medicine Endocrinologists: Common ailments they address include hypertension, osteoporosis, menopause, and thyroid diseases. Some internal endocrinologists also treat glandular cancers. The sub-specialty of Internal Medicine Endocrinologists is distinct from pediatric or reproductive endocrinology.
Some disorders involve the endocrine system even though they do not originate there. For these patients, the doctor may work together with a specialist in another discipline to coordinate care. Becoming an endocrinologist requires deep knowledge of pathophysiology and biochemistry. A two- or three-year fellowship in the field of endocrinology is required.
When to see an endocrinologist for diabetes?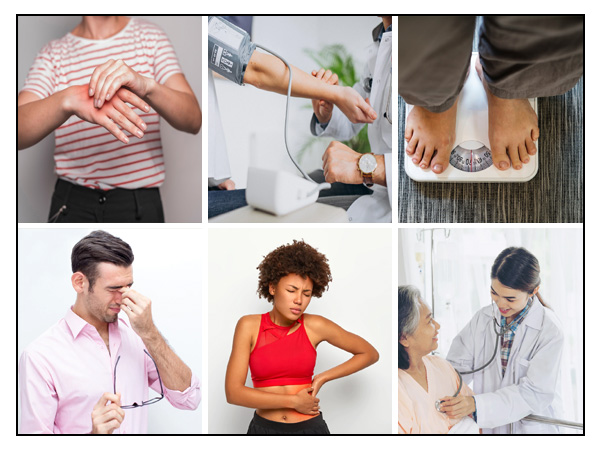 Endocrine disorders can be difficult to diagnose and are often undiagnosed or misdiagnosed due to their wide range of symptoms. Anyone who is experiencing any unusual symptoms that could suggest an endocrine disorder should contact a doctor. Many endocrine disorders are treatable, but some require lifelong medication. In other cases, such as with type 1 diabetes, your primary healthcare provider will recommend seeing an endocrinologist. This depends on your diabetes type and your individual situation. But we have mentioned the various reasons to see an endocrinologist if you think nothing else is working for you:
If you are feeling tingling in your palms and feet, this can happen due to nerve damage

Low or high BP levels 

Changes in the weight

Eyesight issues

Visiting the doctor regularly on a frequent basis
What are the various endocrinology tests done by an endocrinologist?
One of the major reasons to see an endocrinologist is that they are the specialists who will recommend us the necessary endocrinology tests required after examining the disease. We have gathered the information and listed all the required endocrinology tests that should be done when treating any common endocrine disease:
Also Read: 6 Ways To Control Your Blood Sugar Without Diet And Exercise
Complete blood count

Kidney function test

Liver function test

Thyroid function tests

Thyroid antibodies test including thyroid peroxidase (TPO) antibodies

Cortisol level

Adrenocorticotropic hormone (ACTH) level

Prolactin level

Testosterone level

The doctor may order a urine sugar test if you have diabetes.

Your endocrinologist may order the following radiological tests to ascertain his diagnosis:

Ultrasonography (USG) of the pelvis: To check abnormalities in your pancreas and reproductive organs. 

Doppler scan of the thyroid 

X-ray of bones to check for osteoporosis

Computed tomography scan

Magnetic resonance imaging 

Positron emission tomography scan if the doctor suspects cancer
Role of endocrinologists in diabetes management
Now many of you might be thinking what actually a diabetes doctor does? What is the role of a diabetes doctor? And how do they take care of diabetes? Well, to begin with, the role of endocrinologists in diabetes management is that they diagnose the entire disease with full dedication and ensure that the patient understands what disease they are going through. Along with that, they take help from various methods that are required in the healing process. Below we have mentioned the various role of endocrinologists in diabetes management:
Initial examination via questions: Your endocrinologist will begin by asking you a list of queries in order to understand your disorder, which might include the present medications you are taking, any history in the family related to the common endocrine diseases, understanding the meal type you are consuming or if you have any sort of allergies. This analysis will help them identify all symptoms you have.
Treatment Plan: After examining your symptoms your endocrinologist will prepare a treatment plan depending on your condition and symptoms.
Quick Tip: According to the National Institute of Diabetes and Digestive and Kidney Diseases " A patient with diabetes should consider visiting its doctor at least twice in a year, but more often if the patients are having difficulty managing your diabetes or reaching your blood glucose, blood pressure, or cholesterol goals.
Managing Diabetes: A typical management plan to manage diabetes includes regular visits with your healthcare provider to check blood glucose levels and other markers of health such as blood pressure and cholesterol levels. Making sure to get regular exercise is also important to managing diabetes and taking care of common endocrine diseases as is taking all medications as prescribed, even if you start to feel better.
Creating a Diabetes Team can help you manage every aspect of your health and diabetes. These health providers can include:
Primary care provider

A healthcare provider who can oversee your entire health and well-being along with your diabetes. 

Registered nurse/nurse navigator: Nurses who can help coordinate your medical care.

Certified diabetes care and education specialist (CDCES): Professionals that can help manage the things you need to do to take care of your diabetes. 

Mental health professional: Healthcare providers and therapists who can deal with the challenges of day-to-day life with diabetes and any emotions associated with this.
Also, remember you are the savior of your body before anyone else. Only you can take care of it with full effort. why's that? Because you are fully aware of your body and what is going on with it. At the end of the day, you are the in-charge of your body and can make the choice that suits your body and symptoms.
Final takeaway,
Now that we have an idea of what is an endocrinologist, What is endocrinology, what are the common endocrine diseases, and what endocrinology tests one has to go through? You can also read the Diabetes Diet: Deficiency of Vitamin D Can Lead to Type 2 Diabetes article to avoid all the possible reasons to see an endocrinologist.