21 Best Snack Ideas If You Have Diabetes
21 amazing Indian snack ideas for diabetes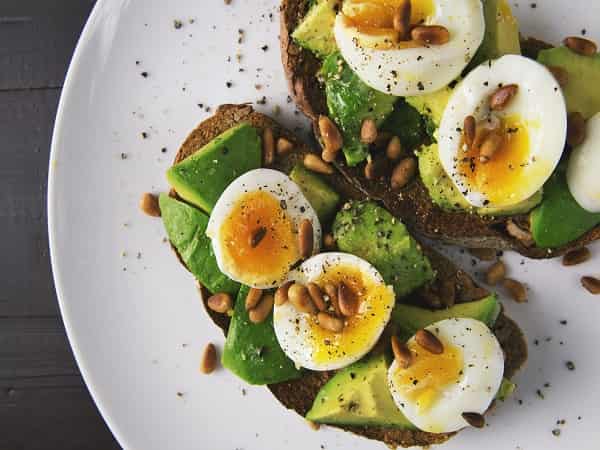 Snacks are favourite for everyone. In the evening time and after meals, people prefer to eat some biscuits or some other snacks. But if you have diabetes, it can be a topic of concern for you. So, we will discuss 21 amazing Indian snacks ideas for diabetes that you can eat freely. These snacks will not raise your blood sugar. 
There are 21 Indian snacks ideas for diabetes: 
The sugar content of snacks is the main concern for diabetics. Though, the quality, quantity, and timing of eating snacks matter too. 
There are a few tips to follow while consuming snacks:
Check the quality of the snacks: check the ingredients list of the snacks. If the sugar is in 2nd or 3rd position, avoid buying it. 
Prepare snacks at your home: Homemade snacks are healthy for you. 
Consume a small portion of snacks: Rather than filling yourself with snacks, consume snacks in small quantities. 
Eat slowly: Try to eat slowly to avoid eating too much. The more you eat slowly, the more you will enjoy the food. 
Do not overeat: Do not eat snacks more than 2-3 times a day. Prefer to eat in midmorning, evening and before sleeping. 
Take one item at a time: Do not binge on snacks, rather pick one item at a time. 
Do not overeat sugary items: Do not eat over 1-2 tbsp of sugar, honey or jaggery in a day. 
These are all the points to keep in mind while eating snacks. Now, the snacks are divided into two types:
Best drink ideas for diabetes 

Best food ideas for diabetes 
Best drinks ideas for diabetes 
Sattu drink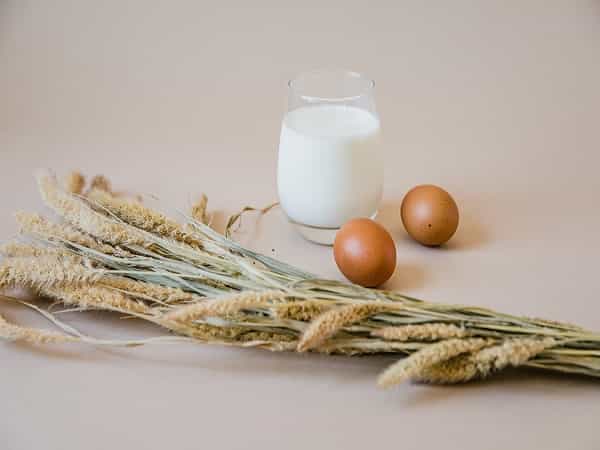 Sattu is a popular flour in Bihar and Bengal. It consists of 22.5 g of protein and is a kind of traditional drink for bodybuilders and labourers. At the same time, it is rich in fibre and protein and one of the best drink options for diabetes also. 
How to make sattu drink? 
Take either 1 glass of water or milk which you like 
Add 2 tbsp sattu in it. 
In sattu water, add a few drops of lemon juice, a pinch of jeera powder, rock salt and a few chopped coriander leaves as per your preference. 
If you are adding sattu in milk, you can add nuts and seeds powder to it 
Stir the drink thoroughly until it is ready 
It is the best drink for summer to drink in mid-morning or evening time. 
Ragi drink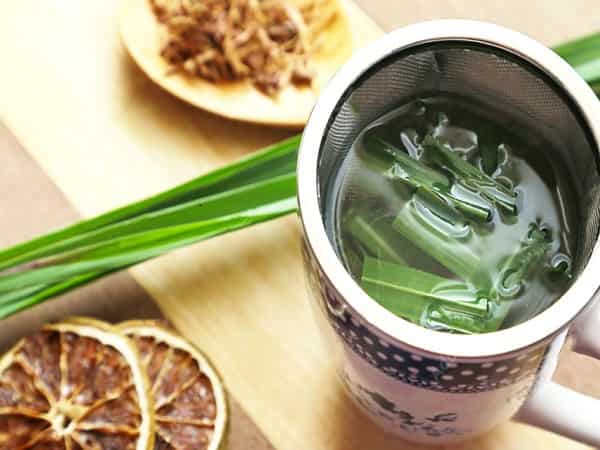 Ragi is a popular millet in the southeast and southwest parts of India. Ragi is a good source of fibre and has better insulin resistance. 
How to make ragi drink? 
Boil 2 glasses of water 

Mix 2 tbsp of ragi flour 

Stir thoroughly to avoid a lump

Let the mixture cool down 

Add 2 tbsp mixture in a separate glass 

Add buttermilk to it 

Stir it well

You may also add salt, cumin powder and a pinch of hing (Asafoetida) for taste 

You can also add more water to it 

The drink is ready now 
Oats smoothie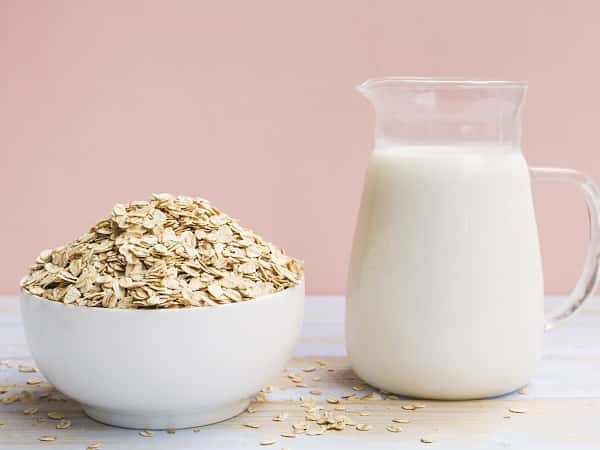 Oats is one of the filling breakfasts. It can also be consumed in the form of a smoothie. Oats are loaded with fibres and protein which makes them considerable for diabetics. 
How to make oats smoothie? 
Take 2 tbsp oats in a mixer 
Add either 1 cup of water or milk to it 
Add 1 tbsp of cinnamon and a half banana to the mixer 
You may also add 1 tbsp peanut butter/ unsweetened cocoa powder 
Mix it well 
The oats smoothie is ready 
Turmeric milk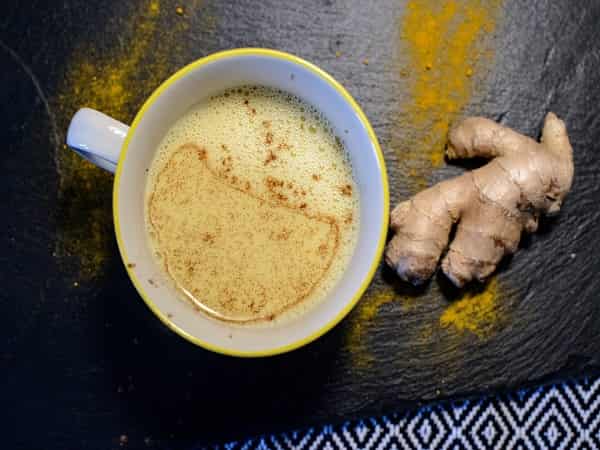 If you like milk, but not as it is, then you can add turmeric to it. You can drink turmeric milk daily, it's not compulsory to be injured or sick to drink turmeric milk. It is also an excellent antioxidant. 
How to make turmeric milk? 
Take a warm glass of milk 
Add a pinch of turmeric and black pepper to it 
Let the mixture cool 
Stir it thoroughly 
Hot cocoa milk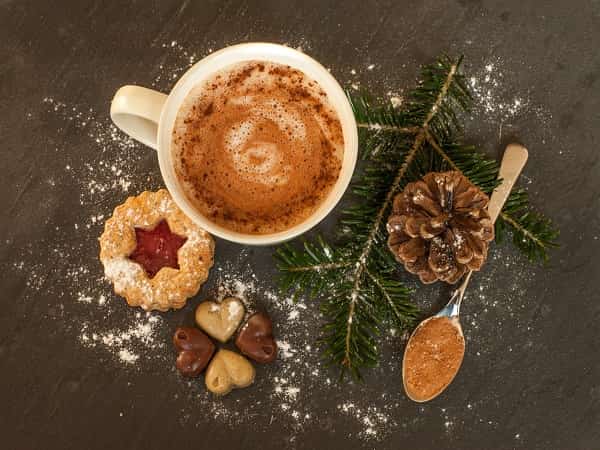 Do you love milk by adding some drink powder? Let us tell you that these powders are nothing, but just a mixture of sugar. If you are a diabetic, You can't drink such sugary drinks or snacks. Thus, taking milk with unsweetened hot chocolate is a good option for you. Also, milk has its sugar and we should appreciate its natural taste. 
How to make hot cocoa milk? 
Heat a glass of milk 
Add 1 tbsp unsweetened cocoa powder       
Boil the mixture 
Stir it thoroughly 
Buttermilk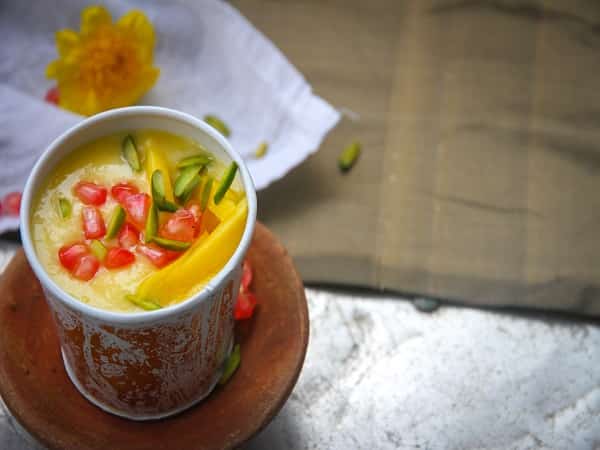 Buttermilk is a diluted form of curd. Prefer a home-set curd to prepare buttermilk. It is loaded with protein and an excellent source of probiotics. Daily consumption of buttermilk will keep your gut health good. 
How to make buttermilk? 
Take 2 tbsp of home-set curd in a glass 
Add some water to it 
Mix it well 
Add a pinch of salt, hing (Asafoetida) and jeera powder in it. 
Add more water to stir it well 
The drink is now ready 
Vegetable-fruit smoothie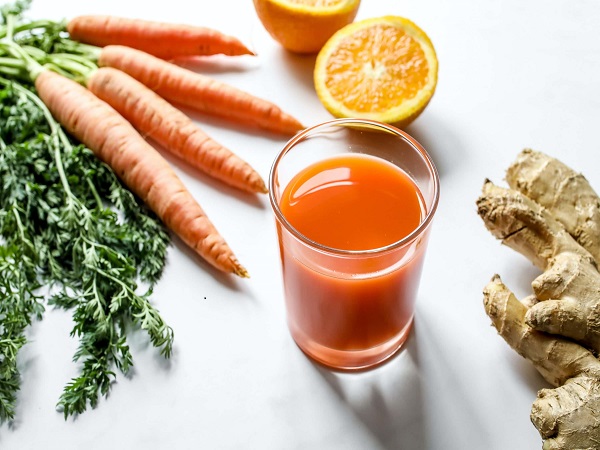 We eat cooked vegetables and love to eat fruits. Let us tell you that raw vegetables and fruits are highly healthy and enriched with active enzymes. Hence, it will be good for you to consume a portion of raw vegetables or fruits on a daily basis. It may not seem tasty at once, but you can add fruits to improve the sweetness. 
Vegetable fruit smoothie has many health benefits. Don't throw away the pulp after straining the juice, rather use at least 50% of the pulp in juice to improve the fibre content of the smoothie. 
You can try many smoothies such as: 
Beetroot pomegranate smoothie 
Tomato coriander smoothie
Cucumber tomato smoothie 
Carrot Orange smoothie 
Beetroot pineapple smoothie 
Herbal tea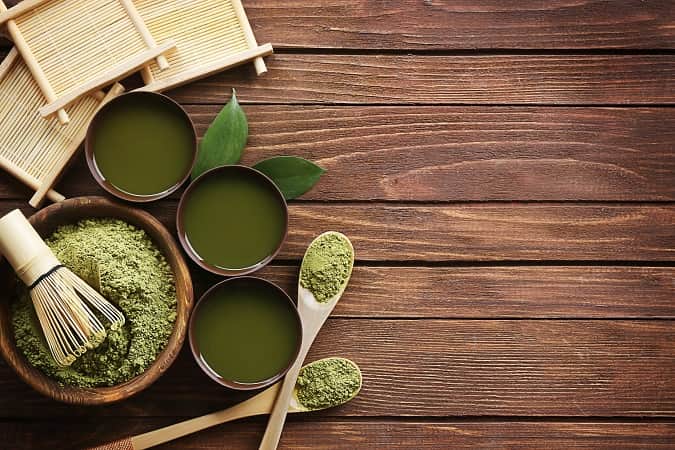 Sometimes, you want to have something, even if you don't need to. For such times, herbal tea makes the best option. You can drink any type of herbal tea such as – hibiscus tea, blue tea, Indian karha and chamomile tea. They are low in sugar and calories. You can have 1-2 cups of herbal tea daily, but avoid taking more than that to prevent health complications. 
Best snack ideas for diabetes 
Fruits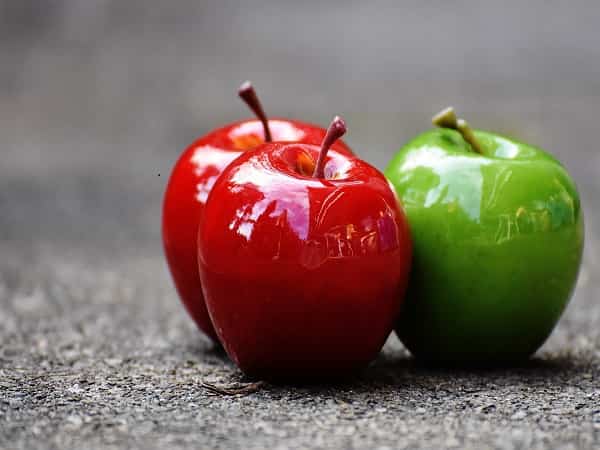 Diabetic people may think that they can't eat fruits. But, it's not true. They can still enjoy the sweet fruits. Fruits have natural sugar and are the best food that is loaded with nutrients, antioxidants and various other nutrients. 
Don't focus on the glycemic index of the fruits, rather focus on the given points while snacking on fruits: 
If you are eating fruits, eat them as snacks and don't have any carbohydrate food with them. 
Eat whole fruit, not the fruit juice. 
If eating some sweet fruits such as mango, Chiko etc., try to eat a few pieces.  
Avoid eating at least one hour before having fruit. 
You can have peanut butter with apple or cucumber with hummus. 
Vegetable and fruit smoothie is good if you are also using the pulp in the smoothie 
Prefer mid-morning or evening to eat them. 
Nuts and seeds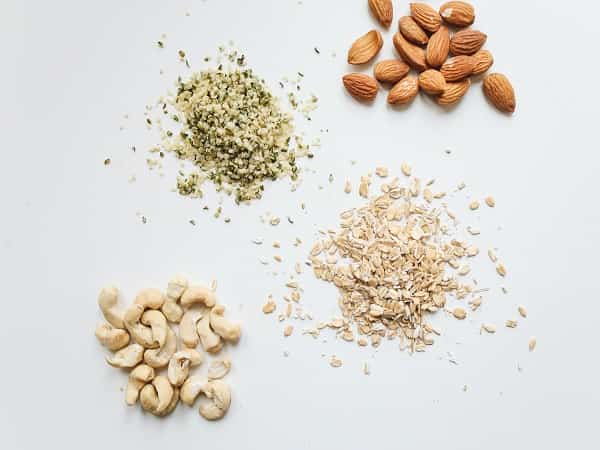 Nuts and seeds are good for good health. People may forget to take them daily, however, we can make it a habit of taking them as snacks. Moreover, they are a good source of fibre, protein, fats and micronutrients. Nuts and seeds are also helpful in fixing the omega ratio, which is important to protect the heart and blood pressure. 
Ensure a few things before adding nuts and seeds in daily life: 
Don't take more than a fistful of nuts and seeds daily. 
Try to soak before having it, try to soak overnight and then consume by discarding the water. 
You can also roast them in low flame for about 20-30 minutes. 
Add some beneficial foods to the diet such as flaxseeds, almonds, walnuts, cashews, pumpkin seeds sunflower seeds and sesame seeds.
You can also add a bit of jaggery, a mixture of laddu/barfi into it. 
Upma/Poha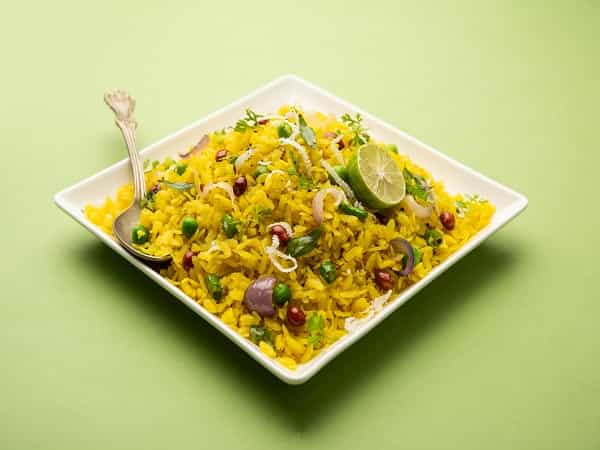 Poha and Upma are famous Indian breakfasts, which people love to it. Also, you can eat these dishes in the evening as a snack. You can prepare Poha or Upma with oats, millet, quinoa or dalia. Bring some variety to your daily snacks. 
Things to remember while making Poha/Upma:- 
Add some variety in daily snacks 
Also, add 2-4 handfuls of vegetables with the grains.
You can add some peanut butter or ghee to make the food a little heavy to digest. It will give a constant rise in blood sugar levels. 
Sandwich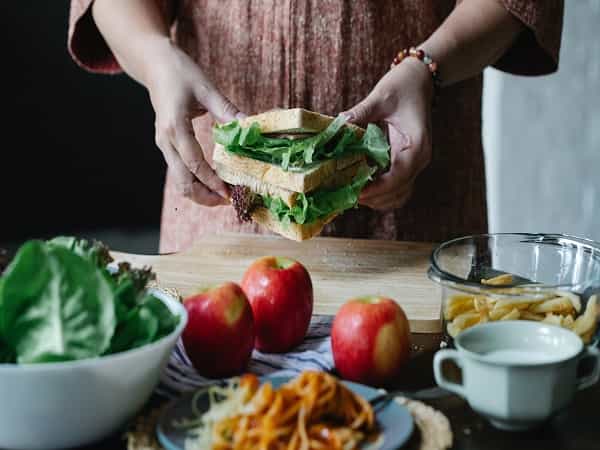 You can start having sandwiches in the evening as snacks instead of white bread and jam. Prefer whole wheat bread and put some cucumbers, onion, tomato, and capsicums as a filling. If you eat non-veg, can add boiled egg and chicken filling too. 
 Bread has a high glycemic index and can raise blood glucose levels very fast. Adding veggies, eggs or chicken fillings can slow down the blood glucose. 
Chilla/ Pancake 
Do not only use besan or maida pancake, rather try some recipes with other grain flour. There are some grains such as ragi flour, oats flour, sattu which you can try. To make chilla tastier, add some veggies in it for more filling. Consume it in the evening time. 
Roasted chana or sprout chat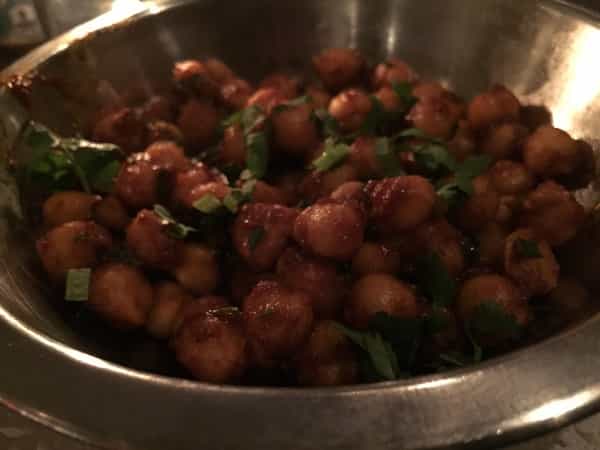 Roasted chana or sprout chat are rich in fibre, protein and other micronutrients. A small bowl of sprout chat is good for evening snacks. Take equal amounts of roasted chana and chopped veggies for better blood glucose control. 
Popcorn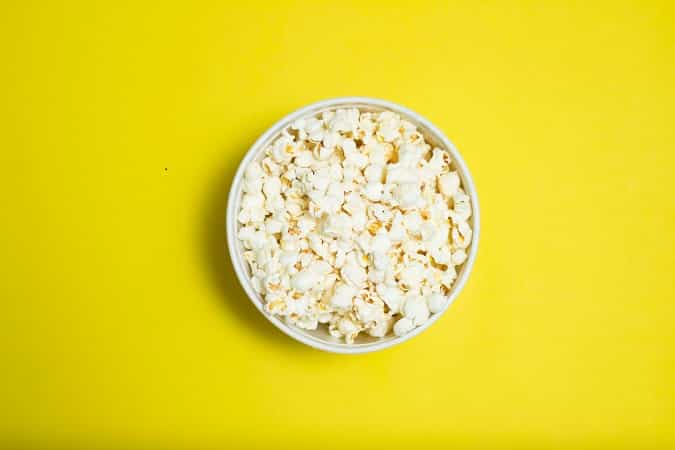 Popcorn is also one of the best snack items you can have regularly. But, let us tell you that instant popcorn and fancy-flavoured popcorn are not good, as they are loaded with salt, sodium and preservatives which are not good for heart health. 
Take homemade non-fancy popcorn for your health. You can consume 6-8 handfuls of popcorn as your evening snack. You may add some black pepper, sprinkling salt and chat masala to add some taste.
External Link: Read an Article on NIDDK about Diabetes Diet, Eating, and Physical Activity
---
Read all the Health News, and Get news straight to your email through our Newsletter.