Is Papaya Good for diabetic person?
Diabetes and Papaya:-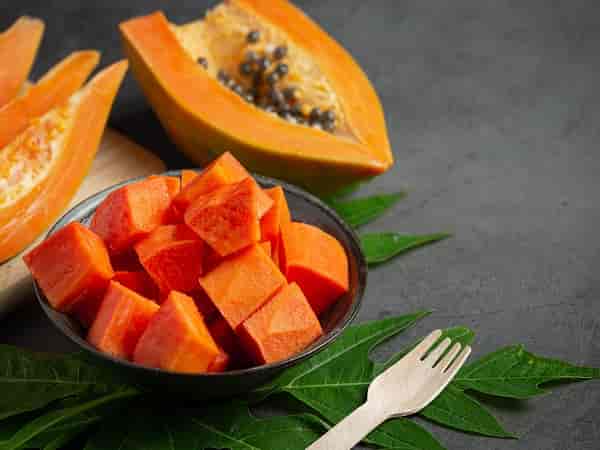 Should diabetic people eat papaya:
Fruits are generally part of a healthy diet but some foods are high in natural sugar, consuming too much of such fruit is not good for blood sugar. Among these, papaya is a fruit, about which there is always confusion about whether diabetic people should eat papaya? 
Diabetes: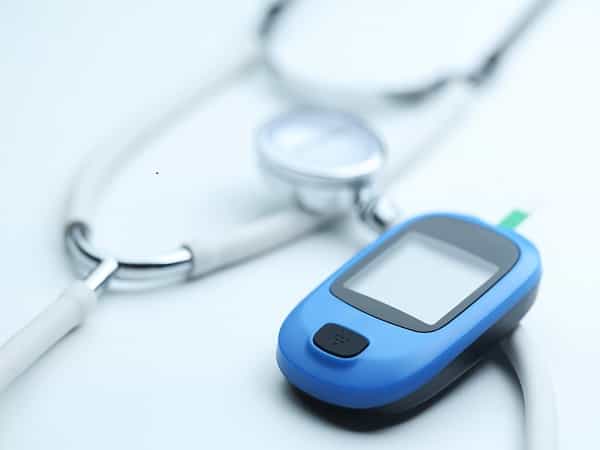 Diabetes is an incurable disease. In this disease, the patient's body does not make enough insulin. Also, the body does not use insulin the way it should. Insulin is a hormone that helps glucose of sugar enter the body's cells. When the body doesn't make or use insulin properly, it increases blood sugar. Increased blood sugar in the blood can lead to the risk of many problems. 
People also take medications to control their blood sugar levels. While others take various measures to maintain blood sugar through exercise or a healthy diet. By the way, experts consider a healthy diet to be the best way to keep blood sugar controlled. There are so many things to eat and drink on earth, so the question arises that what should the diabetic patients eat and drink to keep sugar under control? 
When it comes to diabetes diets, fruits are mentioned. All sugar patients are eager to know which fruit should be eaten to control blood sugar. Fruits are normally a healthy element of a diet, but some fruits are heavy in natural sugars, thus eating too many of them might cause blood sugar problems. Hence, consuming too many such fruits is not good for blood sugar. Diabetic people are always confused about papaya, like whether they should eat papaya or not? Let us know here. 
Diabetes and papaya 
Fruits are naturally sweet and since sugar intake affects sugar levels, some people may think that fruits should be eaten less. But fruits are part of a healthy diet and it's ok to eat them in moderation. The same happens with papaya also. 
How much papaya should be eaten in diabetes?
According to the US Department of Agriculture (USDA), one cup of fresh papayas contains about 11 grams of sugar. Thus, diabetic people should avoid consuming too much sugar. A half bowl of papaya in a day is enough. Sweet fruits like papaya, according to the American Heart Association, should be consumed in moderation.
How much is the glycemic index of papaya? 
The glycemic index is a value that shows how fast food raises blood sugar. papaya scores a 60 on the glycemic index, so it doesn't spike blood sugar too quickly. 
Eat something sour like orange with papaya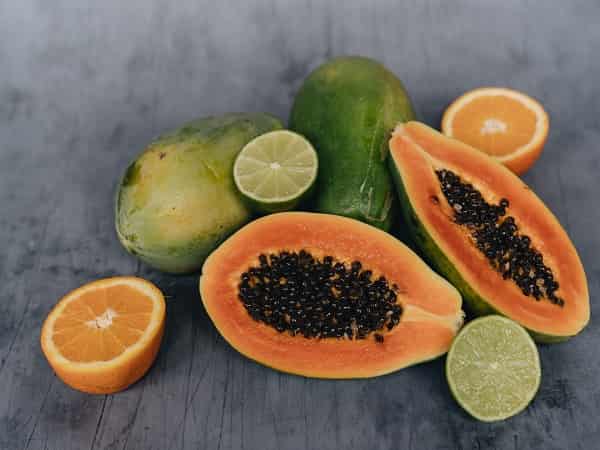 Papaya is a nutrient-dense fruit that not only helps control blood sugar but also lowers cholesterol and heals the stomach and intestines. Mixing papaya with citrus fruits like orange reaps good results.  You can mix these two to make a power-packed smoothie. Do not add sugar separately to smoothies. Smoothies are a good option for sugar patients. 
Other benefits of papaya 
The benefits of papaya are not only limited to managing diabetes, it has some other benefits too.  Some studies suggest that papaya can have hypoglycemic benefits on the body. The fruits are rich in flavonoids, which are natural antioxidants, which can help control blood sugar levels.
External Source: Watch Video on Youtube
---
Read all the Health News, and Get news straight to your email through our Newsletter.