High Blood Pressure: Symptoms and Causes
What is blood pressure?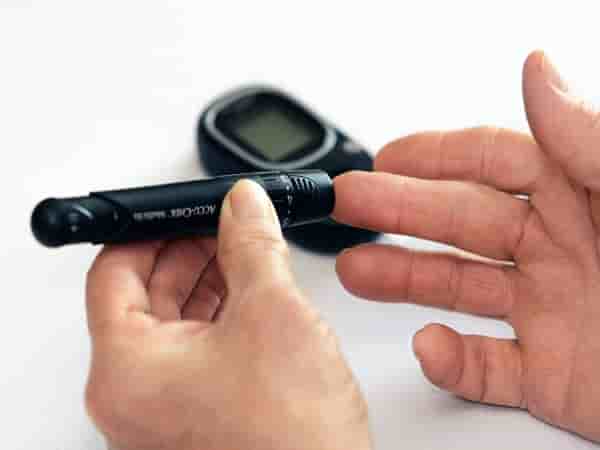 Blood pressure is a common disease in which the flow of blood flow into arteries increases to high ranges with time and reaches an abnormal range, which could cause other health complications such as heart disease. Blood pressure or hypertension depends upon two things- The amount of blood pumped by the heart and the resistance of blood flow in arteries. This is why how much your heart pumps blood and how dilated your arteries are will determine your blood pressure.
Blood pressure could rise for years without any symptoms, this is why it's called a silent killer. Fortunately, high blood pressure or hypertension can be easily diagnosed. Once the condition is diagnosed, you can control it with the right lifestyle and medicines. If the blood pressure is not controlled and has been raising for a long time, it may cause heart attack, stroke, and many other medical conditions.
Symptoms of high blood pressure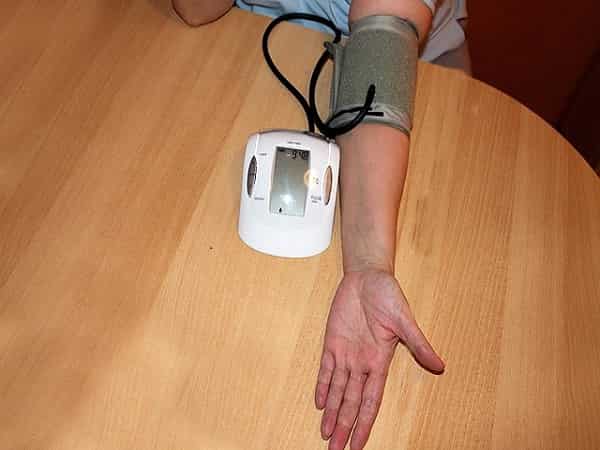 The following symptoms can occur due to high blood pressure:
Bleeding from nose
Headache
Trouble breathing
Pain in chest
Blood in urine
Dizziness
As mentioned above, generally, there are no symptoms of high blood pressure. This is why, to escape from high blood pressure and its complications, timely checkups are important.
Causes of high blood pressure
What are the reasons for high blood pressure?
Blood pressure is categorized into two types based on their causes- primary and secondary. The reason for primary hypertension is unknown, while secondary hypertension occurs from various diseases such as thyroid and sleep apnea. Also, an inappropriate lifestyle is one of the big factors in developing hypertension.
Causes of primary hypertension: 
In most cases, the reason for increased blood pressure can't be recognized. This is called primary hypertension. It is developed slowly with time.
Causes of secondary hypertension: 
Some people acquire hypertension due to some other disease. This is called secondary hypertension. A few diseases that could cause secondary hypertension are as follows:
Obstructive sleep apnea
Kidney problems
Tumour in the adrenal gland
Thyroid issues
Some medicines such as contraceptive pills, flu medicine, and over the counter pain killers
Invalid medicines or drugs such as cocaine
Heavy alcohol consumption or addiction
Factors that increase the risk of blood pressure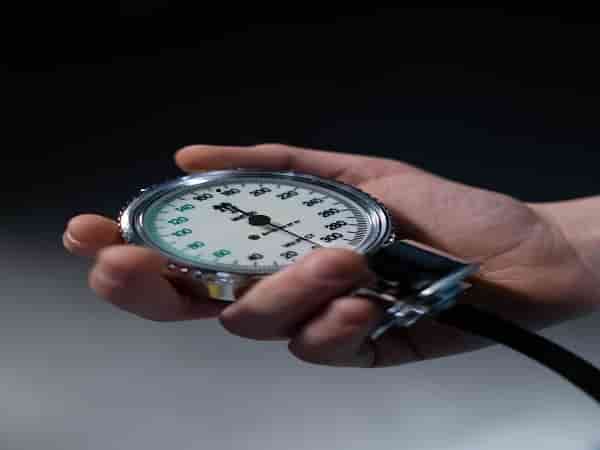 Many factors increase the risk of high blood pressure: Few of them are:
Increasing age: The chances of blood pressure increase with age. With age, the vascular system changes including your heart and blood vessels.
Genetics: If any of your family members have had diabetes, then you can also have the disease possibly.
Obesity: Obese people have a high chance of high blood pressure than normal-weighted people.
Lack of physical activity: Lack of exercise and a motionless lifestyle increases the risk of developing high blood pressure.
Smoking: Smoking causes dilation of blood vessels, which eventually causes high blood pressure.
Alcohol consumption: Alcohol increases blood pressure. According to America's CDC, males should not drink more than 2 drinks per day, while women should not drink more than one drink per day.
Take adequate sleep: Good quality and sufficient sleep are important for your heart, blood vessels, and overall health.
Eating salty foods: Those who consume less salt have low blood pressure as compared to those who consume high-salt foods.
Consuming more fats: Saturated and trans fat is not good for you.
Mental stress: According to various studies, mental stress has a high effect on blood pressure.
Diabetes: Diabetic people are at high risk of getting diabetes either from type 1 or type 2.
Pregnancy: Pregnant women have the risk of high blood pressure.
---
Read all the Health News, and Get news straight to your email through our Newsletter.