Common Symptoms of low blood sugar and Its Prevention
Symptoms of low blood sugar: A brief
Symptoms of low blood sugar should be given utmost importance as compared to the high blood sugar symptoms. When it comes to natural fluctuations in blood glucose throughout the day, there are periods when the levels will be up and down. Low blood glucose is when the blood glucose levels of an individual have fallen below their pre-set threshold.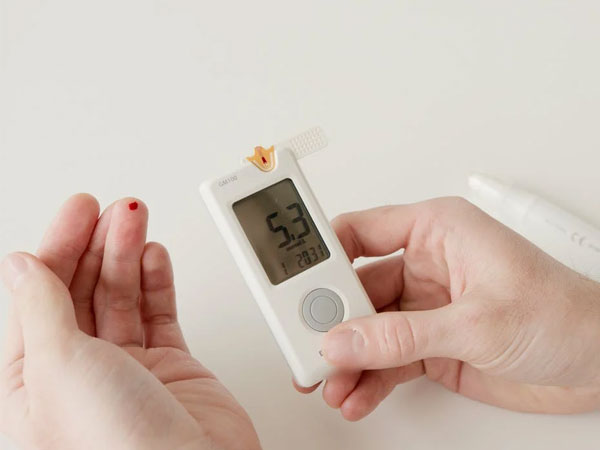 What is a Low blood sugar level?
Low blood sugar can be diagnosed by blood tests, and symptoms resolve when the level returns to normal. The medical term for this is glucose. Low blood glucose is also known as an insulin reaction.
Insulin plays a key role in maintaining blood sugar levels. Injecting the incorrect insulin, too much insulin, or injecting it into a muscle (rather than just under the skin) can cause low blood glucose levels.
There are many benefits to exercising, but different people with Type 1 Diabetes can experience a decrease in their blood glucose from activity. 
For example, nearly half of the children studied in a type 1 diabetes study who exercised for an hour a day experienced low blood glucose overnight. The duration and intensity of exercise also impact the risk of going low.
Common Symptoms of low blood sugar 
When your blood glucose is low, you experience a range of different symptoms. Learn about what your own milder to more grim symptoms are for when you're low on glucose by writing them down. From the most common to the most serious symptoms of low blood sugar levels these include:
Feeling shaky, anxious, sweating, chills, impatience, Seizures, Headaches, Feeling sleepy, Nausea, and raising heartbeat.

If you are feeling

ravenous for food

, it's your body's signal that it is experiencing a blood sugar drop. You can help manage this by counting your carbohydrate intake.

Glucose levels

can lead to high levels of epinephrine and cortisol in the body when they fall too low, which may cause anxiety and symptoms like shakiness, sweating, and palpitations.

Palinski-Wade says that

restless nights

can occur because of low blood sugar. "A snack before bed can reduce the frequency and severity of sleep disturbances." Ideal blood sugar levels before bed are between 90 and 150 mg/dL as Joslin Diabetes Center states.

Research has shown

shaking

is a symptom of hypoglycemia when the autonomic nervous system activates.

Sweat

accompanies hyperglycemia; it's caused by a release of adrenaline, which is triggered when the body doesn't produce enough insulin. 84% of people with diabetes experience sweating from hypoglycemia.

Blurred vision

is the most common symptom associated with low blood sugar levels. A previous study reported that 73 per cent of the people who had a drop in their blood sugar levels experienced blurred vision as well. Following that, 45 per cent of the participants said they also experienced dimness in their vision and 37 per cent had black spots.
Also Read: How to Use a Glucometer for Blood Sugar Monitoring
Common glucose levels are in the range of 70 to 100 when someone is fasting. When somebody has hypoglycemia, there will be a reduction in glucose which can signal that they have more body sugar than usual. 
When blood sugar drops, the hormone adrenaline and the liver release glucagon and epinephrine to bring down glucose.
No two people will react the same way when low blood sugar is present. Some of the first symptoms are adrenergic because they're related to how your nervous system responds.
With diabetes, these symptoms are easily recognizable. The vast majority of people with diabetes only experience this degree of hypoglycemia if they are on medications or insulin.
People with high circulating levels of insulin who fast or change their diet to lower their carbohydrate intake drastically should also be cautioned. These individuals may also experience modest hypoglycemia.
Understanding these symptoms means recognizing how to deal with diabetic ketoacidosis or hypoglycemia.
low blood sugar levels chart – Image
Learn how to control blood sugar levels with these options:
If you have diabetes, you should wear an ID that says you have diabetes and what type of diabetes you have. If you are at risk for diabetes, you should learn about the effects of low blood sugar before doing any physical activity, like driving a car or operating heavy machines.

It's important to always have a quick-acting source of sugar with you, in case you have low blood sugar. You should keep some with you in your car, at work, and by your bed. And try to avoid things that can cause your blood sugar to drop too low, like certain drugs and exercise.
Food to consume while Low blood sugar level.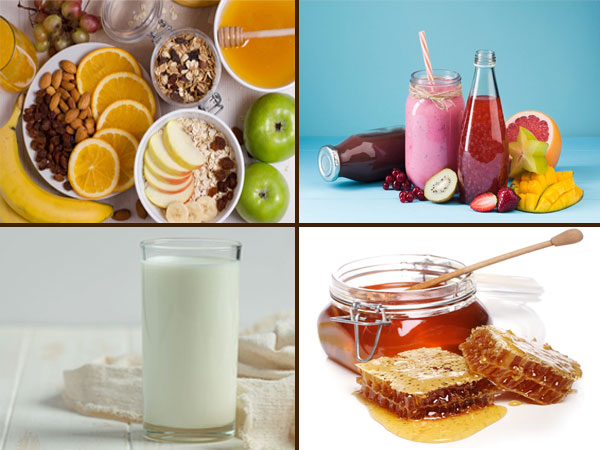 When blood sugar levels decrease, follow the 15-15 rule. Consume 15 grams of carbohydrates to raise blood sugar and then check your levels again after 15 minutes.

Fresh fruits include half a banana, 15 grapes, and two tablespoons of raisins or dried fruits including a small apple or orange.

A half-cup (4 ounces) of fruit juice can help keep blood sugar levels up. The fruit juice of your choice, such as apple, orange, pineapple, or cranberry juice.

Drink one cup of fat-free milk when your glucose levels start to drop. Milk has vitamin D and carbohydrates, so drink a cup of fat-free milk to get your glucose levels up.

Having a tablespoon of jam or honey as a snack can help you maintain your blood sugar levels.

Gummy bears are carbohydrates, which can raise blood sugar within 15 minutes.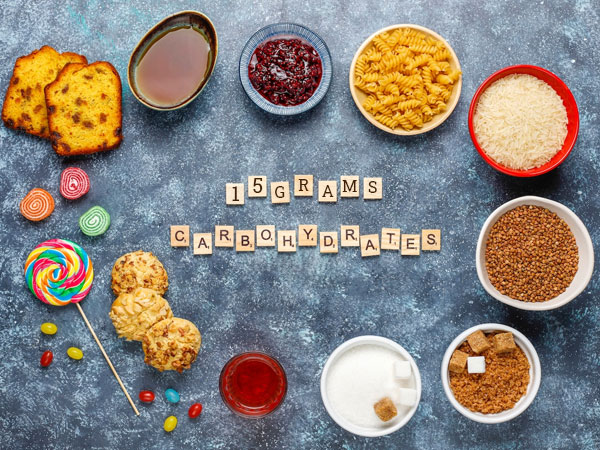 When blood sugar levels decrease, follow the 15-15 rule. Consume 15 grams of carbohydrates to raise blood sugar and then check your levels again after 15 minutes.
Also Read: Should you eliminate salt and sugar from the diet?
To sum up,
To prevent low blood glucose, your doctor will have to require more information from you and be able to work with you to see what is causing the lows. Your doctor may also change the timing of insulin doses as well as exercise or change food to change insulin doses or the types of food.
FAQs for Low blood sugar levels
1) How do you feel when your sugar is low?
– You feel dizzy, sweating, chills, feel hungry or become easily irritated when you have a low blood sugar level.
2) What causes blood sugar to drop suddenly?
– When you don't eat enough, your blood sugar can drop. It can also happen if you exercise more than usual, or take certain medications.
3) What foods raise blood sugar quickly?
– A piece of fruit, some raisins, some grapes, some honey, or a cup of fat-free milk.