A guide for Cleaning Your Face Naturally at Home with Home remedies: 6 Easy steps
Cleaning your Face Naturally at Home with These Simple Tips: 
Cleaning your face is one of the most important steps in your beauty routine. It removes makeup and dirt from your skin and makes it look healthier. Taking the time to remove your makeup and wash your face thoroughly will help improve your skin. Just splashing your face with water or using a face wipe won't be enough.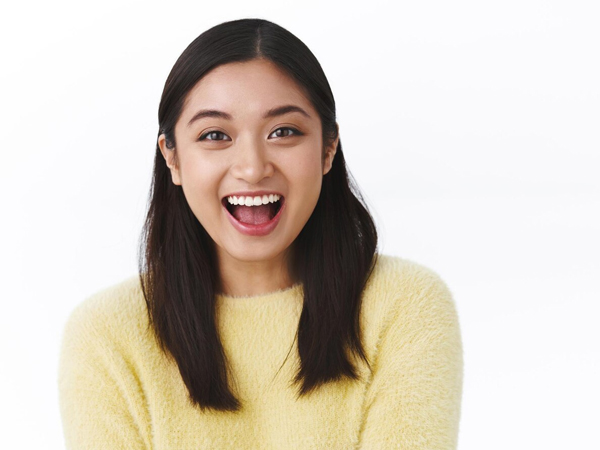 Importance of cleaning your face naturally at home after a long tiring day!
Your skin is exposed to a lot of things throughout the day, like makeup, sweat, and particles in the environment. Cleansing your skin every day removes all of the dirt, oil, and unwanted skin cells from your face. It's important to cleanse your skin every day because if you do not clean your skin you might wreck your skin. 
You just cannot be around with all the dirt, oil, and pollution all over your face when you are sleeping. Your skin deserves that love and care. Cleansing is important for skin care because it removes dirt and pollution that can cause breakouts, dehydration, and aging.
One more thing to notice is that the skin produces sebum to help protect itself from environmental damage. Sebum is beneficial to your skin, but if it stays on the skin for too long, it can mix with any residue build-up leftover on your skin. This may cause pores to enlarge and create a blockage of skin follicles, trapping sebum and allowing bacteria to penetrate the skin, which leads to inflammation, acne, and a blotchy and lackluster complexion. That is why it is important to maintain clean and clear skin.
Similarly, Hydration is another important aspect of maintaining healthy skin. Your skin is your largest organ and it needs to be hydrated for it to look its best. Drinking plenty of water and using a gentle facial cleanser will help to keep your skin hydrated and looking its best. 
Your skin is slowly getting older every day, but there are things you can do to help it stay young-looking. For example, cleansing your skin gets rid of pollution and other toxins that can speed up the ageing process. Additionally, stimulating your skin can help to prevent wrinkles, lack of tone, pigmentation, and dullness. 
6 easy tips on cleaning your face naturally at home using these home remedies
Although there are a number of face washes present in the market, for those who want everything in the comfort of their home we've got you. In this part of the article, we will be sharing 10 super simple tips for all the beautiful faces to clean. Now just sit back, relax and read.
Turmeric: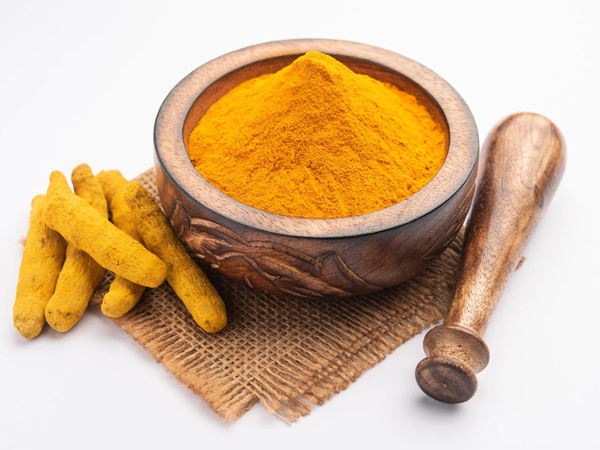 Go to your kitchen right now, and you will find a bottle of turmeric. This ancient herb is seen in every household as it acts as the most effective nutritional supplement to date. Research says that turmeric has many qualities that are beneficial for the human body and the human mind. Turmeric has curcumin that acts as a secret ingredient in it. 
Benefits of using turmeric:
 Turmeric is full of properties like antioxidants, Anti-inflammatory, and Antimicrobial.

All these properties help in providing a natural glow to the skin.

Treats various types of acne and slows down aging.

It moisturizes the skin as well. This makes it super beneficial in winters also. 
Various ways to use Turmeric for cleaning your face naturally at home: Turmeric face masks, Turmeric face Cleanser ( Milk + turmeric powder + chickpea powder) and Turmeric face Milk cleanser ( cow milk + turmeric powder). 
Milk: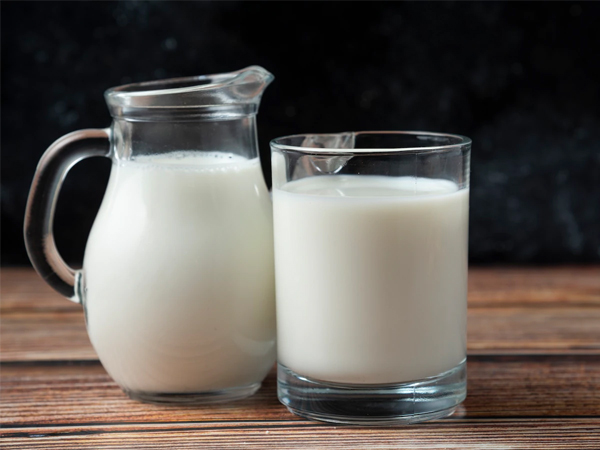 The second most seen ingredient in our homes. Many product companies use milk as the base ingredient. But it is always suggested to use raw milk as it won't hurt your skin in any case. But if you are lactose intolerant you must avoid milk on your face.
Benefits of using Milk:
Milk works as a natural cleanser, the presence of lactic acid removes all the dirt from the face skin.

It does wonders as it also treats acne.

Lactic acid also removes the acne-causing bacteria named microbes from the face skin.

It is seen that raw milk moisturizes the skin making it smooth and clear.

It gives your skin hydration that helps in getting rid of itchiness.

Helpful in reducing Early Aging Signs.

It Lightens and Brightens the Skin.

Milk acts as a Skin Toner, you can apply it after washing your face.
Also Read: Milk: Health Benefits and Nutrition
Various ways to use Milk for cleaning your face naturally at home: Mix 1 tablespoon with either turmeric, honey, or chickpea powder and apply for 20 minutes for great results. You can either wash your face with raw milk or rose water.
Lemon: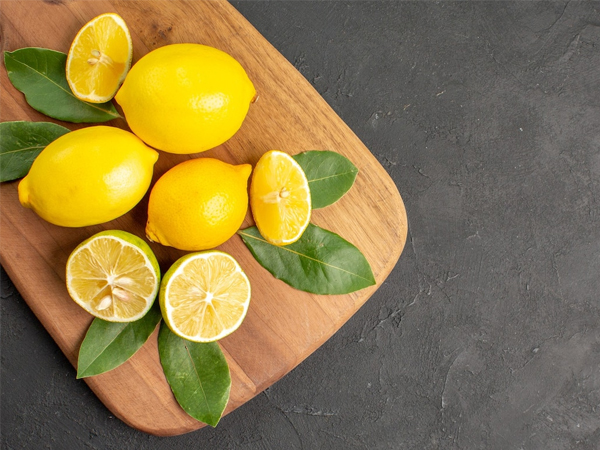 Lemon is a great source of vitamin C. It beats skin problems like acne, hyperpigmentation, and ageing spots and has extremely amazing detoxifying benefits. Lemon juice and lemon oil are healthy additions to your beauty routine. Lemon oil is extracted through a cold-pressing process when steam is not an option and can be diluted with water. Lemon essential oil is a popular ingredient in various creams and serums because of its natural healing abilities.
Benefits of using Lemon:
Acts as a Natural skin lightening toner

Increases the amount of collagen

Close the opened pores

Takes care of the oily skin

Has antifungal properties that take care of skin conditions

Clears acne and prevents the skin to get discoloured

Pimple fighter
Various ways to use Lemon for cleaning your face naturally at home: Mix 1 tablespoon lemon with honey and apply for 15 minutes for a glowing skin. 
Honey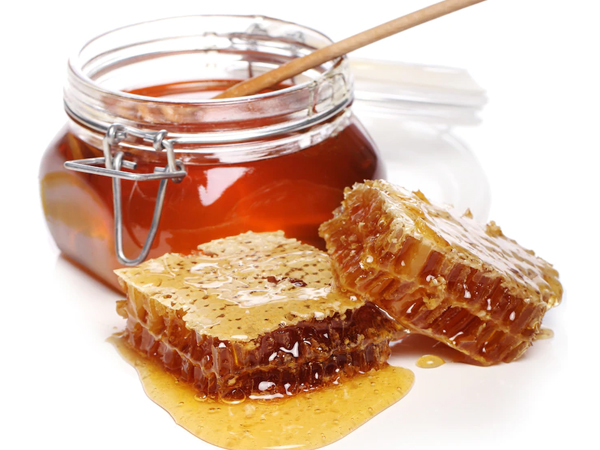 Honey is a natural substance that can be used to cleanse your pores and get rid of blackheads. It is gentle and won't damage your skin, and it will leave your skin looking hydrated and glowing.
Benefits of using Honey:
Honey acts as a Natural moisturizer when applied to the skin.

It has antibacterial and anti-inflammatory properties, this helps in removing excessive oil from the skin and protects skin from acne and breakouts.

Honey has skin brightening properties that help in treating any skin type such as oily or combination skin type and gives a bright skin.

Helps in reversing signs of ageing

Treats sunburns
Also Read: Honey: Benefits, uses, and properties
Various ways to use Honey for cleaning your face naturally at home: Tomatoes and honey can help improve your skin by reducing tan marks and blemishes. To use this home remedy, mix one teaspoon of tomato juice and honey. Apply it to your face in circular motions and leave it on for 15 minutes. Rinse it off with cool water. Use this remedy twice a week for the best results.
Coconut oil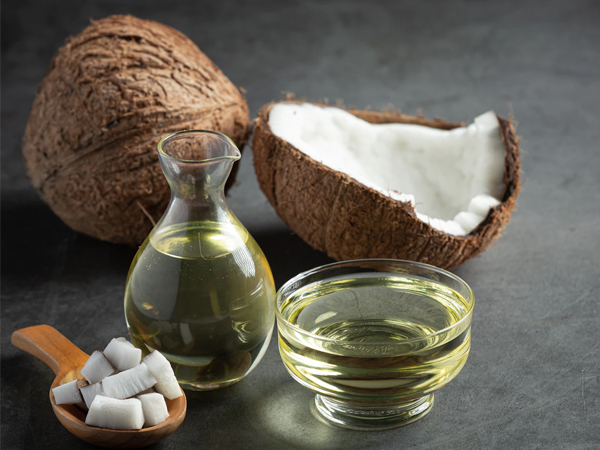 Coconut oil is a type of oil that people use for different things. Some people use it to cook, some use it to help their skin or hair, and some use it in recipes. You can find lots of information about coconut oil online.
Benefits of using Coconut Oil:
Coconut oil reduces dryness and hydrates the skin by absorbing moisture.

Protects skin by making a shield against the UV sun rays, and pollution in the environment on a regular basis. 

Coconut oil smoothes skin and repairs the skin texture over time. 

Helps in removing the signs of ageing.

Provides antioxidants and also repairs sensitive skin. 
Various ways to use Coconut oil for cleaning the face naturally at home: You can use pure coconut oil as your cleanser, a moisturizer, or your daily makeup remover. It is not recommended for people having oily skin.
Oatmeal Facial Cleanser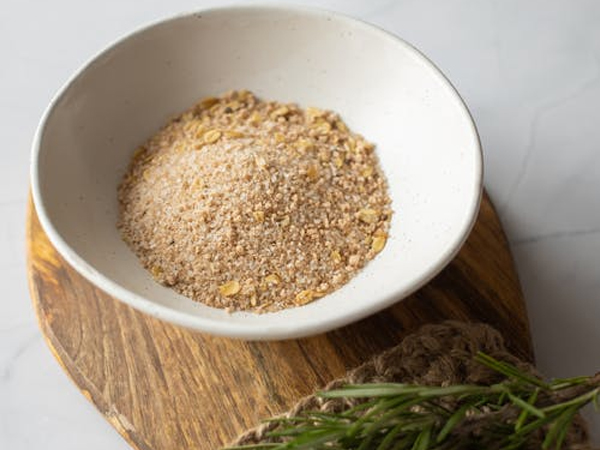 Oatmeal beauty treatments are good for all skin types, more so for oily, acne-prone, and sensitive skin types because it calms and soothes inflammatory reactions, reduce redness, and make skin even-toned. 
Benefits of using Oatmeal Facial Cleanser:
Good for oily, acne-prone, and sensitive skin

Oatmeal can help calm and soothe the skin, reduce redness, and make the skin more even in tone.

It can also help cleanse, moisturize, and exfoliate the skin.

Oatmeal is an excellent exfoliator and cleanser, and it can help absorb excess oil.

Oatmeal can help cleanse your skin without stripping away the moisture.
Various ways to use Oatmeal Facial Cleanser for cleaning your face naturally at home: If you want to have beautiful and healthy skin, you should use an oatmeal scrub. To make the scrub, you will need oatmeal, sugar, coconut oil, and lukewarm water. First, mix all of the ingredients. Then, apply the scrub to your face and let it sit for 20 minutes. Finally, use soft wet tissues to clean your face. 
To sum up,
Cleansing your face is important, especially if you live in a polluted area or sweat a lot. But it is also important to use fewer cosmetics and clean your face naturally at home. Chemical-based or commercial cleansers might be irritants that are not healthy to use regularly. You can cleanse your face using natural ingredients as we have mentioned above. These ingredients include milk, honey, lemon, coconut oil, oatmeal, and turmeric which are easily available at your home. Stay Fresh!