Beard Dandruff: Best Home Remedies & Treatments
Beard Dandruff: What Is It?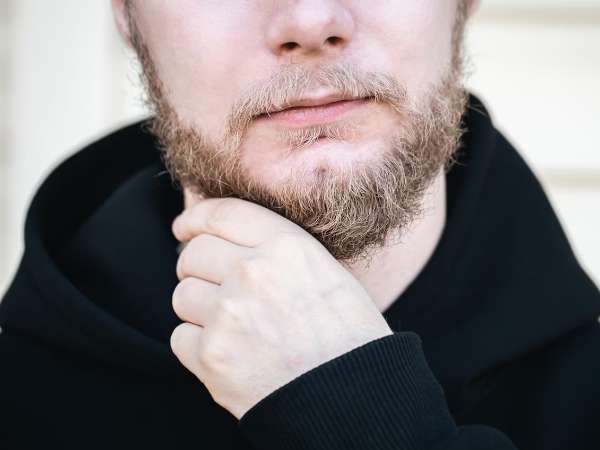 Beard dandruff is a common skin condition that affects men. It happens to the overgrowth of the fungus Malassezia furfur. This fungus secretes an antifungal agent sebum, which can cause itchiness, redness, and scaling on the beard area. People with beard dandruff usually notice itchy patches around their mustaches, chin, and cheeks.
This fungus is common in both sexes but tends to be more severe in men. The reason for this may be due to the way men groom their facial hair. Men generally apply more antifungal creams, shampoos, and soaps to their beards than women do. Sebum production is also increased in areas of high activity such as the neck, armpits, and groin.
If your facial hair is prone to dryness and itching, you are not alone. Between 40 and 60 percent of men suffer from dandruff and other skin conditions related to beards. Fortunately, there are a number of treatments available that can get rid of beard dandruff and keep it away.
What Causes Beard Dandruff?
Beard dandruff is a common problem amongst men and can cause discomfort, discoloration, and social embarrassment. It's caused by several factors such as poor hygiene, skin irritation, or yeast infections.
Poor hygiene:

 Not washing your beard regularly enough or not using proper cleaning techniques can lead to the build-up of oils on your facial hair which can in turn cause beard dandruff. Using a mild shampoo or cleanser specifically designed for beards will help prevent this from occurring.

Dry skin:

 Your skin naturally produces oil which helps keep the skin hydrated and healthy but if this oil production is slowed down then the skin on your face can become dry and flaky leading to beard dandruff. If you have extreme dryness you should consult with a dermatologist to discuss treatment options such as moisturizers or medicated creams that will help soothe the skin and alleviate symptoms of dryness.

Yeast infections:

 A fungus called Malassezia globosa is normally present on the scalp but if there is an overgrowth then it can cause an infection commonly known as seborrheic dermatitis which results in itching and flaking of the affected area including your beard. 

Skin irritants:

 Excessive use of styling products such as gels, mousses, etc may end up irritating the skin in your beard resulting in inflammation and flakes falling off when combed through your facial hair strands – this could then lead to continued flat rake even after discontinuing use of these styling compounds as some damage may already have occurred beneath the visible surface layer of follicles before being noticed by yourself due to excessive buildup overtime within them!

Allergies:

 Certain allergens like pollen particles can easily get trapped in our beards leading to irritation of underlying tissue, redness, and swelling – ultimately resulting in 'beard dandruff' when left untreated leading to further itchiness too! 
Keep Your Beard Clean and Moisturized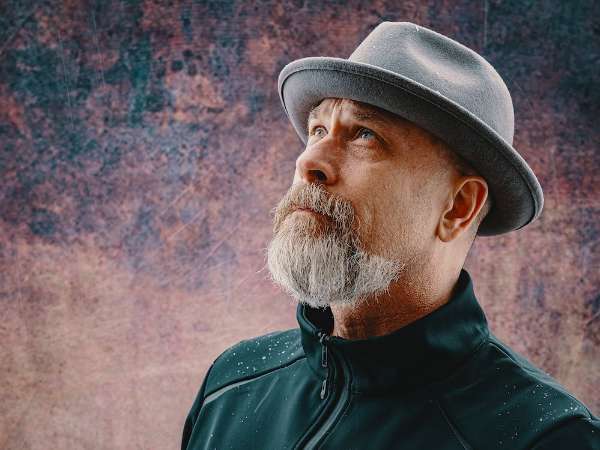 Just like the rest of your body, your facial hair requires appropriate grooming and maintenance to look its best. One way to help prevent beard dandruff is to wash your beard regularly with a gentle shampoo and conditioner. When washing, lather up thoroughly, paying close attention to areas where dead skin cells may have collected beneath the facial hair. After shampooing and conditioning make sure you rinse completely to remove any product residue that may cause irritation or dryness.
Moisturize Regularly
To keep your beard healthy and moisturized – especially in cold weather – use a daily product containing natural oils such as argan oil or jojoba oil blended with shea butter or coconut oil. Massage these oils into your skin first before rubbing them gently into the base of the facial hair too this will ensure nourishment reaches both the skin and hair follicles from root to tip. Doing this will also assist in preventing itchiness associated with beardedness due to poor hydration levels in both skin and hair follicles which can lead to flakes forming further down the line.
Exfoliate Weekly
Aside from keeping your beard clean and moisturized on a regular basis, you should also exfoliate once a week or so to slough away any dead skin cells trapped beneath the facial hair. When exfoliating it's essential that you use an exfoliating scrub specifically formulated for men because they usually contain ingredients designed to loosen dirt, grime, excess sebum, sweat, and other buildups perfect for getting rid of unwanted bacteria beneath his bristles which might be causing beard dandruff in the first place! For best results – try alternating between using an exfoliating scrub as well as another type of manual exfoliation such as micro-needling or dermaplaning every couple weeks for maximum effect!
Treatment Options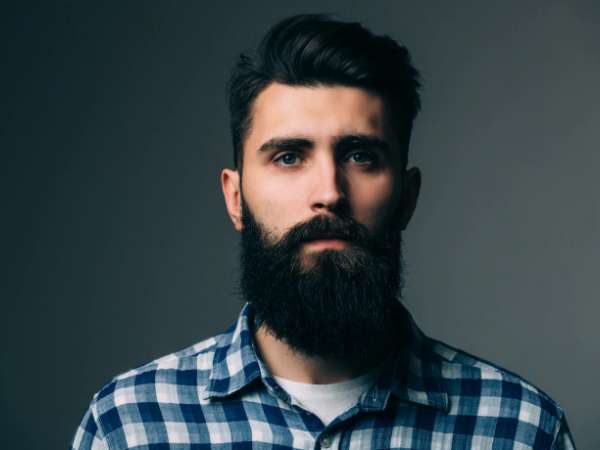 Use a Good Beard Shampoo: 

It's important to use the right products on your facial hair to keep it hydrated. It will free dandruff and other irritants. Be sure to buy a shampoo specifically designed for beards. This will help ensure that it contains the right ingredients for keeping your beard in top condition. Look for shampoos with high-quality moisturizers. You can go for coconut oil or jojoba oil. This can help keep your facial hair smooth and flake-free.

Deep Condition Your Beard: 

In addition to using a good beard shampoo, you should also use a deep conditioner at least once a week to give your beard an extra boost of hydration. When choosing a deep conditioner, look for one that contains nourishing ingredients. Go for shea butter, aloe vera, or avocado oil-containing conditioner.

Keep Your Skin Hydrated:

 It's also important to remember that healthy skin means healthier hairs on the top of it so don't forget about taking care of the skin underneath your beard as well! Make sure you're moisturizing the skin beneath your beard every day so that it doesn't become dry or irritated. You can use an aftershave balm or lotion specifically designed for beards if you'd like but any good quality face moisturizer should do the trick just fine.

Apply Coconut Oil To Your Beard:

 Coconut oil has been shown in studies to have anti-inflammatory properties which can be especially beneficial when dealing with skin conditions like beard dandruff. 

Use Apple Cider Vinegar As A Rinse:

 Rinsing with apple cider vinegar is another great way to fight against beardruff naturally without having to rely on too many products or ingredients from outside sources. 
Home Remedies To Treat Beard Dandruff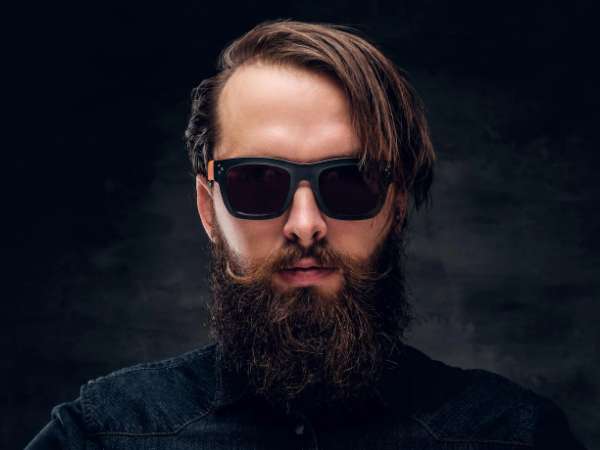 Beard dandruff can be an embarrassing and frustrating issue for many men. While there are products you can buy to treat it, home remedies are often an effective way to reduce or remove beard dandruff with minimal effort. Read on for some of the best home remedies for dealing with this pesky problem.
Olive Oil:

 Olive oil is a great way to naturally moisturize your skin and hair while getting rid of any accumulated dandruff. Simply massage a few drops into your beard every night before bed and let it soak in overnight. Alternatively, you can add olive oil to your regular shampoo routine when washing your beard.

Tea Tree Oil:

 Tea tree oil possess anti-inflammatory qualities. It reduces itchiness and tenderness caused by dandruff flakes. To use tea tree oil to fight dandruff. Make sure you dilute it first before applying it directly to the facial hair area. This will cause no further irritation.

Apple Cider Vinegar:

 It has long been used as a natural remedy for all sorts of ailments from acne to indigestion. It also serves as a great home remedy for treating beard dandruff. This is due to its antifungal and antibacterial properties. This helps stop further bacterial growth on the skin. To use apple cider vinegar, mix equal parts vinegar with water. Then massage into the affected areas of your face. Do this two times per week in order to keep it free from buildup and flaky patches.

Coconut Oil:

 Coconut oil has become increasingly popular as an alternative method of moistening dry skin. Especially around the facial hair area because its fatty acid content maximizes moisture retention. Additionally, this oil helps protect against any fungal infections that are responsible for causing excessive dryness on the skin. Simply warm up the coconut oil in between palms. Then massage each section of facial hair one at a time. Wash off the mask with lukewarm water after 20 minutes have elapsed in order to reap maximum benefits.

Aloe Vera Gel:

Aloe vera gel is well known for its cooling effects on red inflamed skin. This makes it perfect for treating flare-ups related to beard dandruff-causing fungi such as psoriasis or seborrheic dermatitis. Applying aloe vera gel directly onto the affected area can help soothe symptoms almost instantly. 
Consult a Doctor If Necessary
If you're still struggling with severe cases of beard dandruff despite trying all these tips then be sure to consult a doctor who can recommend more effective treatments such as medicated creams containing active ingredients like zinc pyrithione (which helps reduce bacteria responsible for flaking). Alternatively, personal consultations with dermatologists specializing in beardedness might yield better results depending on individual cases – but overall these should act as a last resort if everything else fails!
The Final Takeaway,
Beard dandruff can be an unpleasant nuisance, causing itching and flakes of skin all over your face. Thankfully, there are some easy tips you can follow to get rid of it for good.
Wash your beard regularly with mild soap and warm water. Scrub your beard for a long time to remove any dirt and oils. Be sure to rinse well.

Dry your beard completely after washing it. This will stop the build-up of oils and residue on your skin that can cause beard dandruff.

Apply an anti-dandruff hair oil, or use a scalp shampoo if you have problems with excessive scalp greases. This will help to control the formation of yeast on the hair follicles and minimize the risk of beard dandruff.

Avoid products that contain sulfates, as they can dry out the skin and worsen hair loss and scalp dandruff.