Comparison of Insulin Pumps with Its Nearest Competitors
Comparison of Insulin pumps INSUL by AgVa with other Insulin Pumps
Diabetes is a lifelong condition and so it is important to understand how to buy and appropriately use diabetes test supplies and manage diabetes when you have it. Thus it is super important to have a comparison of insulin pumps done before buying pumps. Understand the importance of home blood glucose tests regularly, analyze what diabetes supplies you need, and gather all the information about the glucose meters. But if we have reached this point of this article we might be able to help you out in choosing the best insulin pump for your diabetes. We have done a comparison of insulin pumps and prepared a list of the best insulin pumps for 2022.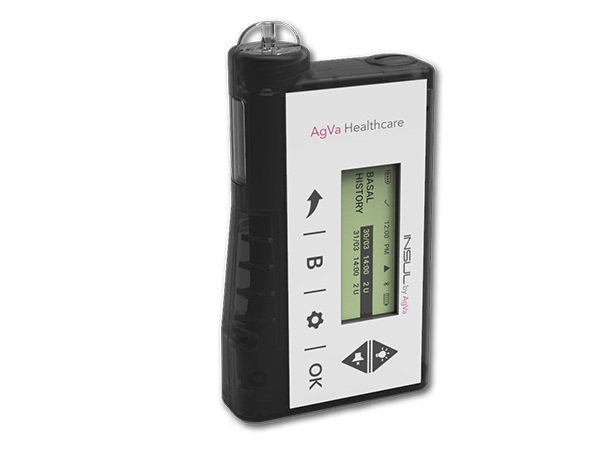 What is an Insulin pump: A way to life
An insulin pump is a small self-operating device that can be controlled wirelessly to deliver insulin and monitor blood sugar levels. First, you insert a needle under the skin on your stomach, and then you connect a thin tube to the needle that goes into your skin. Insulin pumps replace the need for frequent insulin injections by providing small, electronic doses of insulin to mimic the function of a healthy pancreas. The pump's rate is dependent on your necessary insulin needs. For type 1 diabetes and many people with type 2, the only options for managing blood sugar levels are injecting or using an insulin pump.
Insulin Pump Therapy: A necessity for Diabetes
Insulin pump therapy is a medical therapy used to give insulin continuously and steadily to help people with diabetes manage their condition. Doctors all around the globe recommend it as a great alternative to traditional insulin therapies like insulin injections given by syringes or insulin pens.
Cost of Insulin pumps in India, 2022
The price of an Insulin pump in India ranges from 3 to 4 lakhs per insulin pump. With the rise of diabetes, the price of Insulin pumps is rising day by day. India has a lot of people and most of them are poor. This means that many people cannot afford to buy expensive medical equipment. AgVa Healthcare has created a low-cost insulin pump that can help people who cannot afford the expensive ones. There are a variety of insulin pumps present on the market but one needs to understand which insulin pump fits their budget.
Insul by AgVa is one such manufacturer of insulin pumps. They have insulin pumps that are affordable enough for underprivileged people as well. A lot of insulin pump brands have manufactured various types of insulin pumps but AgVa healthcare has developed Insul by AgVa which is an affordable insulin pump among the others. India has a lot of people and most of them are poor. This means that many people cannot afford to buy expensive medical equipment. AgVa Healthcare has created a low-cost insulin pump that can help people who cannot afford the expensive ones.
Types of Insulin Pumps Present in India 2022: Who all can use Insulin pumps?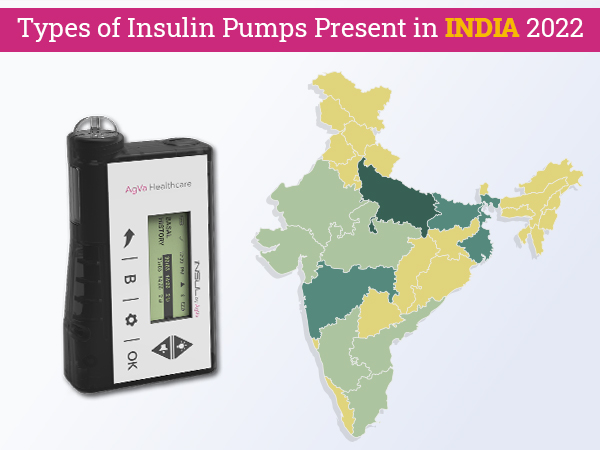 Some insulin pumps can help prevent hypoglycemia or hyperglycemia by being connected to a continuous blood glucose meter or a glucose monitor. Some pumps have calculators built in that can help count carbohydrate intake. Insulin pumps vary in how they are refilled. Some can be refilled with a cartridge, while others must be refilled by hand. You can buy the best insulin pump for your kid and place it where your kid won't feel it. There are many different types of insulin pumps available on the market. Some of the more common brands include INSUL by AgVa, Medtronic MiniMed 770G System, Omnipod Dash, and t: slim X2. It is important to do your research to find the pump that best meets your needs.
 Types of Insulin Requirements: There are 5 forms of insulin: rapid-acting, short-acting insulin, intermediate-acting, mixed insulin, and long-acting. Rapid-acting insulin helps to control spikes in blood glucose when you eat; intermediate and long-acting help to balance out the body's needs. 
Types of insulin pumps: A brief comparison of Insulin Pumps
1)Insul by AgVa: INSUL by AgVa is an affordable insulin pump that is simple to use and helps people with diabetes get insulin easily. It is a low-cost insulin pump that is simple to use and helps people with diabetes get insulin easily.
Also Read: 6 Types Of Insulin Pump One Must Know Before Buying
Features: The AgVa healthcare company provides a low-cost insulin pump to people in India.
The price is much more affordable than other options on the market, making it possible for people with diabetes to manage their condition and stay healthy.

The Smart Phone App Connectivity allows patients to manage and adjust bolus insulin notifications easily through their mobile phones.

The patch pumps also have Bluetooth Connectivity With smartphones which makes it super handy for the user.

The 15 Days Life Disposable Set comes with patch pumps. It has few disposable components, some of them are completely disposable having 15 days of life.

This app is designed to help Indian people calculate the calories in Indian food. This is because the Indian diet is different from the English diet.

The app is very affordable, costing less than 500 rupees per month. It is also 10 times cheaper than similar apps in the market.
Cost: 24,999 Indian Rupee (Source)
2)Tandem t: slim X2: Tandem Diabetes Care, the company that produces the X2 insulin pump, has released a new model with a colour touchscreen display called the X2. This model is a traditional insulin pump with a tube rather than a pen-shaped insulin delivery device. The company made alterations to its cartridge design to provide better convenience.
Features: t: slim X2 pump is Bluetooth-enabled, meaning you can update the device remotely from home without needing to replace it.
The latest iteration of this pump comes with more closed-loop capabilities, including auto-insulin shut-off and its auto-adjusting algorithm that reduces the risk of high blood sugars.
Cost: 3,11,252.20 Indian Rupee ( Source)
3)Medtronic Minimed 670G and 770G Hybrid Closed Loop: Medtronic is an industry leader in tubed insulin pump technology. They offer both pumps and continuous glucose monitors, with their newest 6-series having a more modern look and vertical orientation. With Medtronic's Guardian 3 CGM on the Minimed 670G hybrid closed loop system, users are closer to reaching their fixed target blood sugar levels.
Features: The app monitors the user's blood glucose and will warn them when they are on the verge of low blood sugar. The system automatically adjusts their insulin levels accordingly or turns off background insulin if they reach a threshold.
Cost: 6,14,583.67 Indian Rupee ( Source)
4)Omnipod tubeless patch pump: There is only one brand of tubeless insulin pump on the market, made by a Boston-area company, Insulet. This company released its first model in 2005. It has gone through a few iterations before the Omnipod DASH system was launched four years ago. The newest model built-in a touchscreen and Bluetooth.
Features: Omnipod is a type of insulin pump that doesn't allow for remote control of insulin delivery via a mobile smartphone app. However, the newest Omnipod 5 model (formerly known as Omnipod Horizon) will allow for this. It might release in late 2021 or early 2022.
Cost: 62,249.40 Indian Rupee ( Source)
The Final Takeaway of the comparison of Insulin Pumps
Insulin pumps are expensive, no doubt. Regardless of the treatment you choose, you can always change your mind. Some people use their pumps for an extended period. While others only use a pump when they are on vacation or want to heal from infusion sites. Insulin pumps can act as a supplement to help a person regulate their sugar levels, or to regulate the amount of insulin they need at any given time. Insulin pumps have some neat features and may also be compatible with smartphones or CGMs. A person must have a physician's prescription for the pump and insurance may cover the cost. Insul by AgVa is one such insulin pump that you can choose for regulating your blood sugar levels from time to time.
FAQ's
1) What is the newest insulin pump from AgVa?
Ans. Insul is the world's most advanced and affordable insulin pump. It has features like a built-in glucometer, Bluetooth connectivity, and app compatibility.
2) What is the latest insulin pump from Medtronic?
Ans. The 780G pump is for people who are diabetic. It continuously monitors glucose levels and adjusts insulin dosage as needed every five minutes.
3) Which is the smallest insulin pump?
Ans. The t: slim X2 Insulin Pump is very durable and is the smallest pump available. This pump can integrate with Dexcom G6's continuous glucose monitoring to provide heightened accuracy.