Green Tea Vs Black Coffee: Better Weight Loss Supplements
Green Tea Vs Black Coffee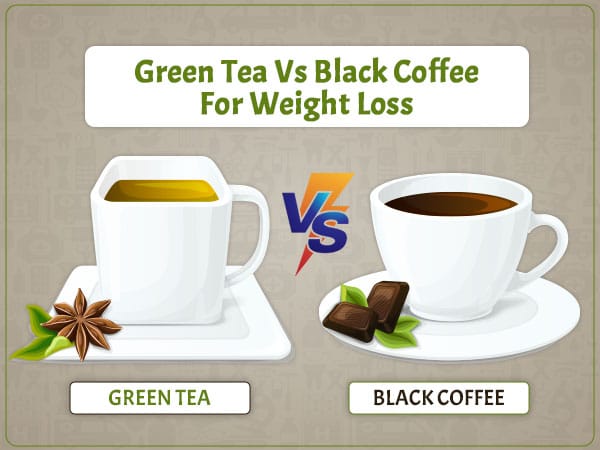 Green Tea vs Black Coffee: Green tea and black coffee are two of the most widely used beverages for weight loss. Therefore, it is no surprise that these two drinks are constantly pitted against each other. Which is better- tea or coffee? Let's find out.
Tea
History and Origin of Tea
Tea is the second most widely consumed drink in the world after water for maintaining weight. It is indigenous to China and other East Asian countries. Tea came into world prominence in the 17th century after Britishers acquired a taste for it. The British then started importing tea into their country and also started trading it to other parts of the world. They then started producing Tea themselves in their colonies such as India to have a huge supply available to them. The popularity of Tea kept on growing over the years and now it is available around the world. Today, major consumers of tea are India, England, China, and Turkey.
Tea in India 
In India, tea is the favourite beverage of the masses. It's impossible that you visit someone's place and tea wasn't served to you. People drink tea here on every occasion, happy or sad. While green tea is not as popular as milk tea in India, it is gaining popularity as a healthy alternative among health-conscious people.
About Green Tea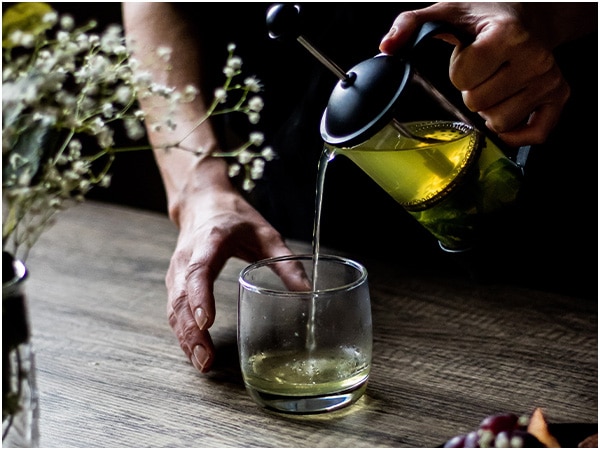 Green tea comes from the plant Camellia sinensis. The leaves of this plant are plucked and then they go through a long process of steaming, pan-frying, and drying. During the ancient age, green tea was used as a medicinal drink in China and Japan. However, today it is used as a health drink as well as a refreshing one. 
Many different kinds of green tea are available in the market such as Matcha, chamomile, earl grey, mint green, peppermint, and many more. 
Benefits of Green Tea
Helps in the digestion of food. You can drink green tea before going to bed for the best results.

It is high in antioxidants

Lowers risk of heart disease and stroke by reducing cholesterol

Helps in managing diabetes 

Helps burn fat and lose weight 

Reduces inflammation in the body

May improve skin glow

It May help in easing anxiety and restlessness 

It May Help in maintaining energy levels
Coffee
History and origin of Coffee
Most people think that coffee came from South America, where it is widely produced. But it would come as a shock to you that coffee was first introduced in the Middle East, particularly in Yemen, in the 15th century AD. The beans that the Yemeni people used came from the Ethiopian Highlands in North-east Africa. Hence, it can be said that coffee is a Middle Eastern and African product. Coffee got its name from the Kaffa Kingdom of Ethiopia where it was first grown. Coffee's popularity kept increasing as it was introduced in different parts of the world and has since become the third most widely consumed beverage after water and tea.
 It was only in the 18th century that South American countries such as Brazil and Colombia were introduced to coffee and started producing it. Today, they are the biggest producers of Coffee in the world contributing around 40 per cent of the total coffee production in the world.
Coffee in India 
Even though it is not as popular as tea, coffee is gaining significance in India rapidly. Coffee is more popular in the southern part of India where it is also produced, particularly in Karnataka. 
Coffee gained more popularity among the people of India when they were introduced to American culture, TV shows, and movies that showcased Americans' love for coffee. They got fascinated by this and it led to coffee becoming mainstream in India. Today there are many international as well as domestic coffee chains available in India such as Barista, Starbucks, Blue Tokai, and Third-wave coffee.
While Black coffee is still not as widespread in India as milk coffee, It is gaining popularity day by day because of its health benefits.
About Black Coffee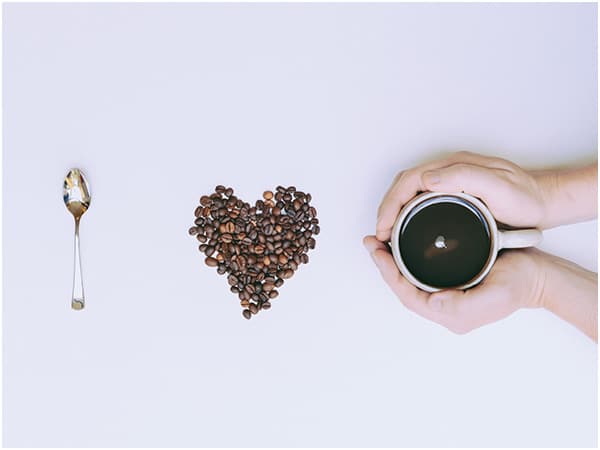 Unlike green tea, which is made from the leaves of different plants than milk tea, Black coffee is prepared from the same beans as milk coffee. Black coffee is a stimulating drink that is made by grinding coffee beans and mixing them with hot water. 
Many methods can be used to make black coffee such as using an espresso machine, a french press, an AeroPress, Chemex, or a cold brew device. The most concentrated form of Black coffee is an espresso which is consumed in a very small cup. 
Black coffee is much better than coffee with added milk and sugar because it contains almost no calories. Black coffee is widely used as a weight-loss drink around the world and has many other benefits. 
Benefits of Black Coffee
1) Helps in burning fat in the body and losing weight
2) It improves cardiovascular health and reduces the risk of heart disease and stroke
3) It is a stimulant that makes you more alert and mentally sharp
4) It is high in antioxidants just like green tea 
5) It may reduce the risk of cancer
6) It keeps your liver healthy and can reduce the risk of hepatitis, fatty liver disease, and other diseases associated with liver
7) It helps in the digestion of food by increasing metabolism
8) It can make you feel energised for a few hours after drinking 
9) It can improve the circulation of blood in your body
Conclusion
Green tea is more of a relaxing drink that calms your nerves and can be used as a post-workout or bedtime drink. Whereas, Black coffee is a much more stimulating drink that makes you more alert and energised. Black coffee should be consumed before a workout, after breakfast or lunch, and during work but not after 3 pm because it can hamper your sleep. Both green tea and black coffee are great for weight loss. They both have different characteristics but have some very similar benefits when it comes to weight loss and health. You can choose which drink is better according to your weight loss and lifestyle goals.
---
Read all the TV Health, and Get news straight to your email through our Newsletter