Hibiscus For Hair Growth: Unlock the Benefits
Discover the Magical Benefits of Hibiscus for Hair Growth Now!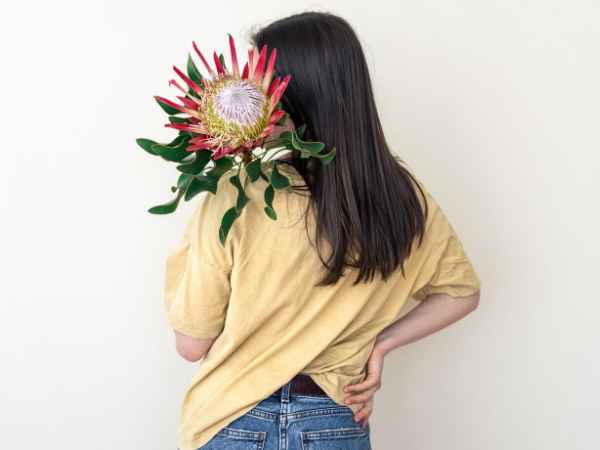 If you're looking for a natural and effective way to stimulate hair growth, you may want to consider hibiscus. It is a traditional solution for promoting healthy hair and scalp. From shampoos to masks, there are many creative ways to incorporate hibiscus into your haircare routine. Many people have started using hibiscus for hair growth let us see why.
Hibiscus oil is one of the most popular oils in traditional products and recipes related to hair care. Hibiscus contains a variety of essential vitamins and minerals, including vitamin A, vitamins B1, B2, B3, and C. It is also high in amino acids which are great for hair health. So if you are looking to strengthen your locks, then look no further than the hibiscus flower.
Here are some of the benefits of hibiscus for hair that you should know about:
Promotes Hair Growth:

One of the main benefits of hibiscus for hair is its ability to promote hair growth. The plant contains amino acids and enzymes that can help speed up cellular turnover. This helps with faster cell regeneration. As a result, this helps stimulate circulation in the scalp. This can ultimately lead to increased hair growth.

Reduces Hair Fall:

Another benefit of hibiscus for hair is that it can help reduce hair fallout. This benefit comes from its high levels of vitamin C and the fact that it naturally strengthens existing follicles. This makes them more resistant to breakage and reduces shedding over time.

Prevent Split Ends & Dandruff:

Hibiscus has natural astringent properties which make it very effective at preventing split ends. And prevent dandruff from forming on your strands. These properties work by trapping moisture in each strand and protecting them from damage. This is as well as controls oil production in your scalp. Both of these help maintain healthy locks without any extra effort required on your part.

Nourishes Your Scalp:

The antioxidants found in hibiscus aid in restoring your scalp's natural balance. When applied topically, these antioxidants penetrate deep into the layers of your skin. This provides nourishment while helping to get rid of dryness or flaky patches around your hairline or crown area completely naturally.

Conditioner Effect:

A last benefit is its conditioner effect on your tresses. As mentioned earlier, this flower has moisturizing qualities that allow it to be used as a natural conditioner. When added to other ingredients like yogurt or honey during a homemade treatment session. The resulting concoction will help hydrate and make your mane softer than ever before!
Which Color Hibiscus Flowers Are Good For Your Hair?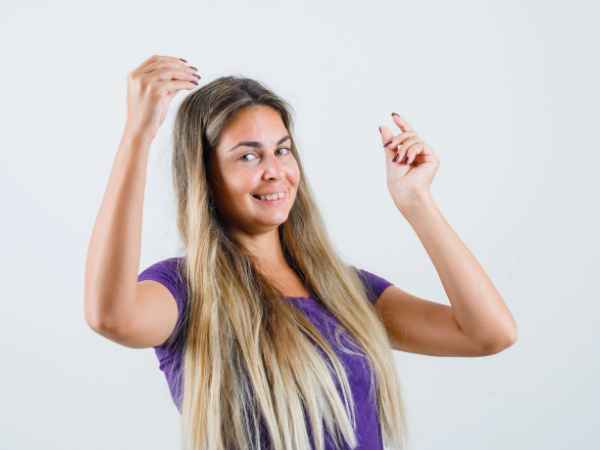 The hibiscus flower is known internationally as an attractive landscape and garden ornament, but in more ways than one! How? Well, the petals of these popular flowers are packed full of goodness that can be used to boost hair growth and improve overall health.
Red Hibiscus Flowers:

 Red hibiscus flowers contain several minerals and vitamins such as calcium, potassium magnesium, and iron. They are also a powerful source of Vitamin C and antioxidants, making them especially beneficial for restoring moisture in dry or brittle hair, and preventing breakage and split ends. Red hibiscus flower oil has been found to help promote stronger strands that look smoother when applied directly to the scalp.

Pink Hibiscus Flowers:

 The pink variety of this flower is particularly beneficial for promoting healthy scalp conditions. This color of bloom is replete with compounds such as flavonoids that can block 

DHT

 (the hormone responsible for male pattern baldness) production while increasing blood circulation in the scalp area. Pink hibiscus helps reduce inflammation while providing nutrients that help strengthen weak strands from root to tip.

Orange Hibiscus Flowers:

 Orange hibiscus flowers offer remarkable amounts of Vitamin C and bioflavonoids, which helps fight against bacteria-causing infections on the scalp that can result in dandruff or seborrhea. It also helps protect against sun damage by supplying necessary vitamins to stimulate new strands growth while nourishing existing locks with essential nutrients like zinc MgA and pectin.

Yellow Hibiscus Flowers:

 Yellow specimens have vitamin E which makes them incredibly nutritious for thinning or brittle manes struggling with hair loss issues. Securing a head massage using pure yellow hibiscus oil invigorates follicles while supplying powerful fatty acids to encourage regrowth – achieving some fantastic results over time too!
No matter what color you choose though; any one selection will give you potential opportunities toward fostering desirable hairstyles &volume naturally – without resorting to artificial stimulation or toxins.
How To A Create Hibiscus Hair Mask?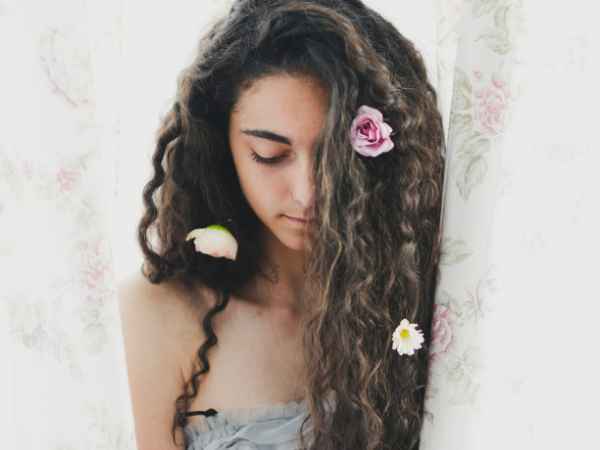 A hibiscus hair mask helps nourish your scalp while providing moisture that is usually lost through frequent shampooing. To make this remedy at home, mix two tablespoons of pure Aloe Vera gel with one teaspoon of organic honey and four tablespoons of pureed fresh hibiscus leaves. Massage your entire scalp thoroughly with this homemade mask before washing it off according to the instructions on the packaging.
Use Hibiscus Shampoo
A great way to trust in the effectiveness of using hibiscus for hair growth is by buying prepared products like shampoos. It contains active ingredients in its formula. Pure natural shampoos which include powdered Hibiscus extract can help encourage healthy regrowth. It may also help in volumizing effects with regular use over time.
Why Choose Hibiscus For Hair Growth?
When it comes to growing thick, lush hair, many people turn to natural solutions. One solution that has become popular in recent years is the use of castor oil and hibiscus flower extract. This combination helps promote healthy hair growth and improve its texture while preventing split ends and dandruff. Let's find out if this solution actually works by taking a look at what research says about castor oil and hibiscus:
What Does Research Say About Castor Oil?
Castor oil has long been used as a natural remedy for promoting healthy hair growth. Studies have shown that it can increase the amount of collagen production in the scalp, which in turn stimulates hair follicles so they can produce healthier, thicker strands of hair. Moreover, castor oil has antibacterial properties which can help protect your scalp from infections that could lead to hair loss.
What Does Research Say About Hibiscus?
Hibiscus may also help reduce breakage from styling tools or harsh treatments like bleaching or coloring, as well as help replenish essential nutrients and moisture needed for healthy tresses. For example, one study showed significant improvements in hair elasticity and shine after using products containing hibiscus extract for two months compared with those who didn't use any product at all!
How Can You Use These Two Ingredients Together To Promote Hair Growth?
The combination of castor oil and hibiscus can be used together to treat dry scalps, promote new growth, strengthen existing hairs, and even stimulate dormant follicles that are no longer producing new hairs. In essence, these two ingredients nourish the scalp allowing more efficient delivery of oxygen and nutrients directly to the follicle cells responsible for creating new strands of hair!
To use them together simply mix equal amounts of both products into an applicator bottle. Then apply a generous amount all over your scalp. Focus on areas where there's thinning or damage. Massage gently in order to ensure even distribution throughout before rinsing out thoroughly with warm water after 20 minutes of application on your headscarf before going about your day as usual!