Human Evolution: From Monkey to Man in 4 Stages
See How Humans Have Evolved Over Millions of Years!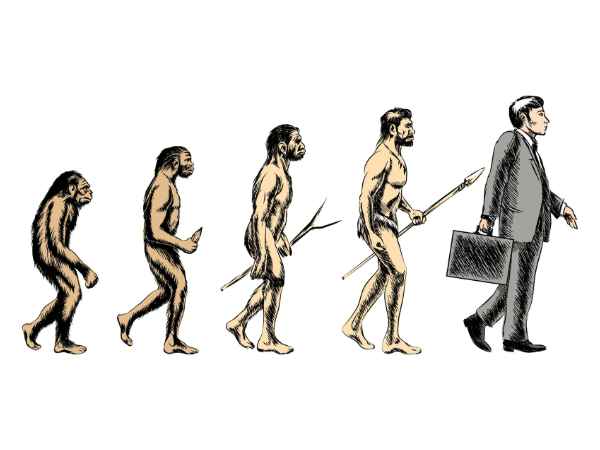 Human evolution began millions of years ago, long before we were aware of ourselves as humans. Our ancestors evolved over time, adapting to their environment and developing different ways of surviving. As our species developed, we became smarter and learned how to use tools, make fire, and create shelter. These changes allowed us to survive longer and live in larger groups than ever before.
Over time, our brains grew bigger and our bodies changed. We started walking upright instead of crawling around on all fours, and our arms and legs got longer. Our teeth grew sharper and our jaws got stronger. The hands and feet became opposable thumbs, and our fingers and toes became dexterous. Our skin thickened and hair sprouted out of our heads. Our noses shrank and our ears moved closer together. The eyesight improved, and our hearing became acute.
All these physical changes happened gradually over thousands of years. But they weren't just random mutations; they had a purpose. In fact, many of them helped us adapt to our changing environments. For example, our big brains gave us the ability to learn complex skills and solve problems. Our strong jaws enabled us to chew food and break down tough vegetation. Our sharp teeth could cut meat and tear apart prey. The opposable thumbs let us pick things up and manipulate objects. And our long limbs allowed us to run faster and jump higher.
Eventually, some of our ancestors left Africa and migrated across Asia and Europe. They settled in places where they could find food and water, and eventually adapted to the local climate. By the end of the Ice Age, people lived in caves throughout Europe and Asia. At first, human beings didn't have much contact with each other. People stayed in small groups and rarely interacted with others outside their own tribe. However, as populations increased, people began to settle near each other. They built cities and towns and formed trade networks. Cities became centers of commerce, culture, and religion.
What do we know about our evolutionary history?
We have some idea of how humans evolved from monkeys based on genetic evidence. We know that early hominids had small brains and were not able to use tools. Their bodies were covered in hair and they walked upright on two legs. Early human ancestors lived in Africa until around 2 million years ago (mya) when they migrated out of Africa and spread across the world. By 1 mya, Homo erectus was already using stone tools and hunting animals with spears. Around 500,000 years ago, H. sapiens emerged and began developing language and art.
Why did humans evolve from apes?
Humans evolved from chimpanzees and gorillas due to natural selection. Chimpanzees and gorillas live in groups called troops where they share food and protect each other. In contrast, humans live alone or in small family units. As a result, humans need to cooperate in order to survive. When humans started sharing ideas, they could pass along information and learn from others. This led to greater intelligence and increased brain size.
What changes happened during Human evolution?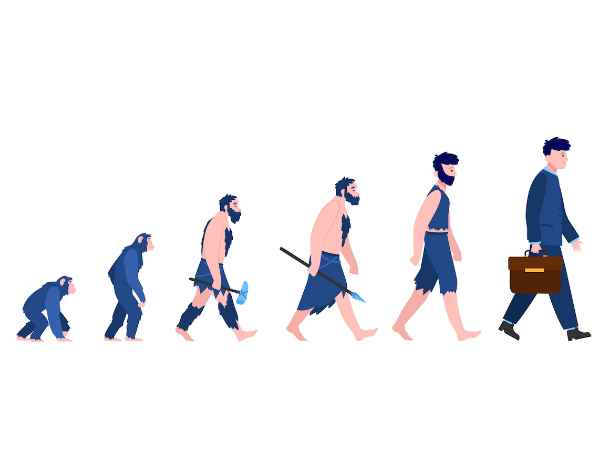 We have been told that we evolved from monkeys many times over our history, but what does evolution really mean? What is it that makes us different than monkeys? Why do people believe that we came from apes? Evolution is the study of change over time. Changes occur slowly at first, then faster and faster until they reach their endpoint. Over millions of years, changes happen gradually. The slow process of small changes happening over millions of years creates a species that looks similar to its ancestors.
In order to understand how humans evolved from monkeys, we need to look at both sides of the equation. We not only need to know about the past, but we also need to learn about the present.
Humans may have some similarities to chimpanzees, but they are still very different. Chimpanzees live in groups; humans live alone. Chimpanzees use tools to help them get food and hunt prey, while humans don't. Human babies are born helpless, but chimpanzee babies aren't.
There are four types of primates (apes): New World Monkeys, Old World Monkeys, Lemurs, and Lorises. All of these animals share certain traits that make them similar to each other. These traits include having hairless bodies, a long tail, and being able to stand upright. However, there are differences between the two types of primates. Old-world monkeys have tails longer than 20 inches, and lemurs have fur.
One way that scientists figure out how something evolves is by comparing fossils. Fossils are remains left behind after a body dies and decays. Scientists take bones or teeth from fossils to compare to modern-day creatures. By studying these similarities and differences, scientists determine what kind of creature was originally there. When looking at a fossil, you want to look at things like size, shape, and structure. Size refers to the length and width of an object. Shape refers to whether it's round or square. Structure refers to the shape of an object. If an object has a flat top, for example, it would be considered a structure that doesn't have any curves or angles.
When studying ape-human evolution, scientists find similarities in their skulls. A skull is a bony structure on top of the head. Skulls cover the brain, hold the eyes in place, and protect the face. Skull shapes vary greatly among different kinds of mammals, but there are some similarities that exist between apes and humans. Both groups have rounded foreheads, wide faces, and big noses. Differences between human and monkey skulls were discovered using computer modeling. Researchers found that when compared side by side, the difference between the two could be seen clearly. Scientists also studied the position of the jaw bone and the ear canal.
Another way scientists compare skulls is by measuring the distance from the nose to the back of the skull. Scientists call this measurement the cranial index. This number goes down for smaller heads and higher numbers go toward larger heads. Cranial indices vary widely among different species. Gorillas have the lowest index, followed by chimps, baboons, and finally humans. Using these methods, scientists determined that the earliest hominids had a cranium index of 0.95, indicating that they were slightly bigger than modern-day humans. Chimpanzees have a cranial index of 1.0, which shows that they are much closer in size to modern-day humans.
To determine if a particular skull belonged to an early hominid, researchers looked at features like the brow ridge, supraorbital torus, zygomatic arches, and nasal aperture. Brow ridges are bumps along the upper edge of the cheekbones. Supraorbital tori are raised areas above the eye sockets. Zygomatic arches are two curved plates on either side of the skull. Nasal apertures are openings in the nostrils.
Looking at the facial structures of ancient hominids showed that they had wider mouths and thinner lips than modern-day humans. Modern-day humans have narrower jaws, thicker lips, and a flatter palate. The first hominids lived around 6 million years ago. The second group of hominids began evolving 4 million years ago. Homo habilis appeared approximately 2.5 million years ago and became more advanced. Hominids continued to evolve, eventually reaching Homo sapiens.
The 4 Stages Of Human Evolution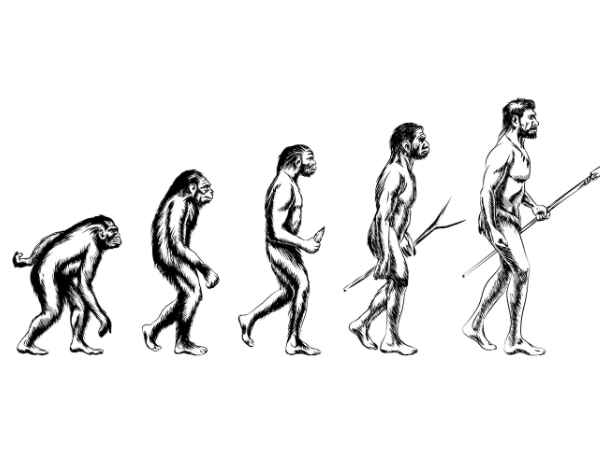 Stage 1: Pre-Hominid: The first stage of human evolution was characterized by the transition from being a primate to having bipedalism. Bipedalism refers to the ability to walk upright on two legs. In this stage, our ancestors were still primarily herbivorous primates who ate fruits, nuts, seeds, and vegetables. Our ancestors would have been able to climb trees easily, but they could not run fast enough to escape predators. Their diet consisted mainly of fruit, berries, and tree sap. 
Stage 2: Hominids: In the second stage of human evolution, we began to eat meat. Meat consumption allowed us to develop bigger brains and become smarter. We started to hunt animals for food. At this point, we had already begun to use tools and fire. We were now eating meat twice per day. Our brain size increased to about 500 cubic centimeters (cc). 
Stage 3: Modern Humans: Modern humans entered the third stage of their evolutionary journey around 200,000 years ago. They began to live in larger groups and build shelters. Also, they learned how to make weapons and became hunters. We developed language and began to create art. We lived off of hunting and gathering. Our brain size grew to about 750 ccs. 
Stage 4: Neandertals: Neandertals entered the fourth stage of human evolution approximately 300,000 years ago. They were the last hominids to survive. They hunted animals for food and survived off of scavenging. Their brain size reached 1,200 ccs.
Human Evolution: Evolutionary History and Human Health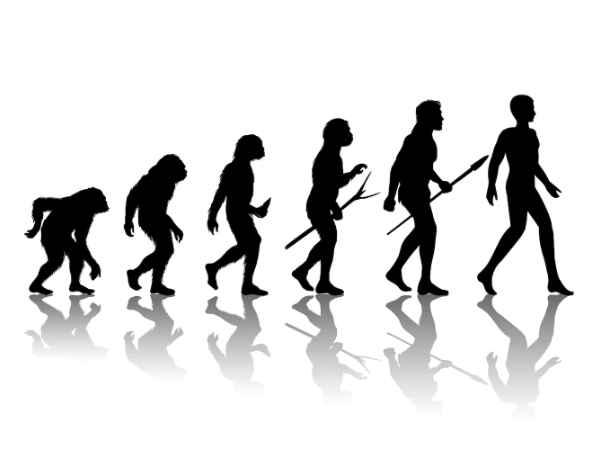 Evolutionary history affects our bodies today, and we have inherited these traits from our ancestors. In fact, some people believe that if humans were not able to adapt to their environment, they would die out. There are many examples of how evolution affected humans. One example is lactose tolerance, which evolved in early hominids. Lactose intolerance was later eliminated in humans due to the consumption of milk products. Another example is the immune system, which has been evolving since the earliest primates. Humans still possess the same basic immune system as chimpanzees, despite being separated by millions of years. These examples show us that evolutionary history influences our current health.
Evolutionary History and Disease
Diseases are caused by genetic mutations, and these mutations occur randomly throughout the genome. However, certain genes are more likely to mutate than others, depending on environmental factors. For instance, sickle-cell anemia occurs when a mutation in a gene called HBB causes hemoglobin to polymerize into long chains. Sickle cells cannot carry oxygen properly, causing pain and organ damage. Sickle-cell anemia is prevalent in parts of Africa where malaria is endemic. Other diseases, however, are associated with specific environments. Tuberculosis is often seen in countries that lack clean water supplies, while Diabetes is commonly seen in developing nations. Because of these associations, scientists have identified specific pathogens that cause particular diseases.
Summing Up,
Today, humans live in almost every corner of the world. Many of us live in crowded urban areas, while others live in remote rural villages. Most of us now rely heavily on technology to keep us connected. We communicate via email, social media, text messages, and phone calls. We watch movies and TV shows online, play video games, and listen to music using streaming services.
Technology has given us access to information at lightning speed. We can read books, magazines, newspapers, blogs, and even scientific journals. Also, we can talk to anyone anywhere in the world instantly. We can shop online and buy anything we want without leaving home. Also, we can get medical advice and treatment from doctors who specialize in specific conditions. We can travel to distant lands and explore the natural wonders of the planet.
Despite all these advances, however, we still face challenges. Climate change threatens our homes and livelihoods. Pollution harms our air, land, and water. Diseases spread rapidly among vulnerable communities. The conflict between nations continues to escalate. To address these issues, scientists study the past to understand what worked well in the past and what doesn't work anymore. They look at the present to predict what might happen in the future. They try to improve the way we live today by learning from history.
Scientists call this approach historical ecology. It's based on the idea that nature is always evolving. Just as animals evolve to adapt to their surroundings, plants and ecosystems do too. Historical ecologists believe that studying the past helps us understand the present and prepare for the future. When we think about the evolution of humans, we often focus on the physical aspects of our lives. We're interested in how our bodies changed over time. But we don't often consider the mental and emotional changes that occurred alongside those physical ones. One thing that hasn't changed since ancient times is our need to connect with other people.
Even though we've become increasingly isolated from each other, we still crave companionship. We seek out friends, family members, lovers, and partners. We enjoy spending time with people we care about. Modern science has revealed that our emotions aren't just feelings inside our heads. They actually affect our biology. Emotions influence our hormones, which control our body processes. They also alter our brain chemistry, which affects our thoughts and behaviors.