Is eating Paneer good for diabetes? 5 pros of adding paneer in your Diabetic Diet
Is eating paneer good for diabetes?
Well, you must be wondering and juggling between these two scenarios whether to eat or avoid paneer. Especially for people who have diabetes. This might be your daily question as to whether to go for that protein or not. So just to relieve you from such queries we have done in-depth research on paneer.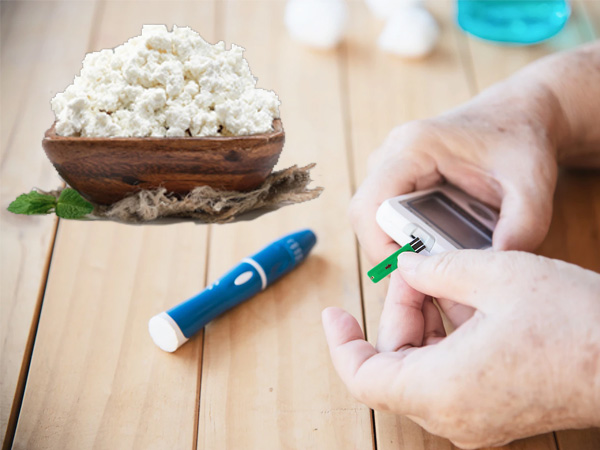 We are sharing with you the unknown facts about paneer for diabetes. Through this article, we will focus on the fact of whether the paneer is good for diabetes or not. But let us understand diabetes first. Diabetes is a condition when the blood sugar gets too high. Blood sugar is the biggest source of energy for the body. This energy comes from the food that you consume. The pancreas secretes insulin hormone that helps the whole process. 
It takes sugar from the food and takes it to the body cells. This is later used as energy by the cells. Not every time this process is a success. On some unfortunate days, your body stops making enough insulin. Either it is unable to use that insulin properly. Sugar if not used should stay in your blood. This means it has not reached your cells. In turn, we get high blood sugar which is called Diabetes. There are three most common types of Diabetes. T1D, T2D, and Gestational Diabetes. (Source: NIH)
Paneer on the other hand is a full diary product. It is curated by mixing milk with lemon without salt or any other ingredient. Paneer is a tropical food substance with lots of proteins. Paneer also contains lots of calcium. It contains quite a low amount of carbs. It helps in weight loss. 
Is paneer good for diabetes and Can a diabetic eat paneer?
Paneer is said to be beneficial for a person with diabetes. Eating paneer only benefits the diabetic patient. Why is that? To this let us understand paneer in some depth. Paneer is quite low in the Glycemic index. The glycemic index manages carbohydrates-rich food and regulates the effects that it will have on blood sugar. Therefore, it helps in analyzing the right food for a person with diabetes.
The below-presented figures show the Glycemic Index stages:
Low Glycemic Index – 0 to 55
Medium Glycemic Index- 55 to 69
High Glycemic Index – From 70 and above ( Source: Beat Diabetes)
According to the parameters, we can easily say that paneer is good for diabetes. As mentioned above, paneer has a low glycemic index which is 27. This shows that paneer has a low rate of GI. This will not affect the health of a diabetic person.
Now coming back to the main question, can a diabetic eat paneer? To which the answer is YES. various factors make paneer a good food item for a diabetic person. Paneer is highly nutritious. The carb content in the paneer is quite low. But even though paneer consumption does not harm the body, it is always important to eat less. If we talk about the quantity of paneer consumption for diabetes the answer is "it depends '. It depends on the body functionality of the diabetic person. 
A person with diabetes may consume 100 grams of paneer and it should never be overdone. Stick to 80-90 grams of paneer per day. Paneer is good for diabetes does not mean you can consume it on a daily basis. Try to include paneer once or twice a week and stay away from other health issues. Along with nutrients, paneer is also very delicious to eat. Paneer is a common food item that is seen in the household and various dishes like shahi paneer, paneer bhurji, and paneer paratha.
Make a change in your cooking habits, this is equally important if you want to take care of your health. Avoid using various oils that make you unhealthy. Switch to green vegetables and substances that aid in health benefits.
Pro tip:
Eat less quantity of food. It accelerates weight loss.

Paneer is made p of milk. Avoid eating paneer if you are lactose intolerant. 
Understanding the Nutritional Contents of Paneer for diabetes
To understand the main sources that make paneer good for diabetes we will have to go deep into paneer's nutritional substances. Paneer has a total of about 98 calories. Sugar content is of 3grams with 0 dietary fiber. 100 grams of paneer contains 4.3 grams of fats along with 79.79 grams of water content.
Paneer is a great source of protein and contains 11.12 grams of it. These are the basic nutritional values present in 100 grams of paneer. This depicts that paneer has some great nutritional content that makes it good for diabetes. 
Also Read: Beetroot Health Benefits, Diabetes, Problems,Uses
5 Pros of adding paneer to your Diabetic Diet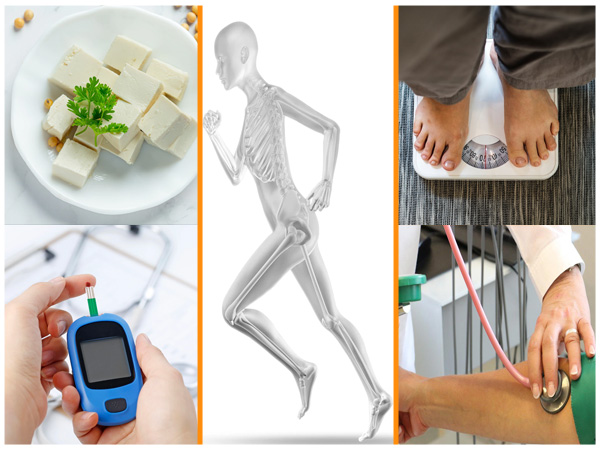 We have till now shared the various nutritional facts about paneer. Also provided you with all the relevant information that is needed to understand why paneer is good for diabetes. Now we will look into the various benefits of eating paneer for diabetes. 
1- Paneer is a protein provider: How much as we have discussed above paneer is full of protein. 100 grams of paneer contains 11.11grams of protein. This makes paneer an excellent protein provider. Doctors recommend to their patients with diabetes to include paneer in their diabetic diet. For the non-vegetarians, the paneer acts as a booster. It replaces the need for protein in vegetarians who are not able to get animal protein. Paneer is good for health as it helps in repairing tissues and helps in the development of the human body. It is also a great substance for the human muscles and bones.
2- Aids in Weight Loss: Paneer is rich in linoleic acid. An acid that escalates the fat-burning process and boosts metabolism. Paneer makes you feel full for a larger time, this saves you from eating unhealthy foods. This helps the body to work properly and aces the weight loss game. This is why paneer is good for diabetes as diabetic patients hustle with weight loss. 
3- Control Blood sugar levels: Paneer is rich in protein which takes time to digest as compared to other nutrients. This means that it produces carbohydrates in a moderate system. This all process means after consuming paneer there will be no sugar spike. Having no sugar spike in the blood means your blood sugar level will be controlled. Eating paneer will not give any problem to the sugar patients and thus is considered to be good for diabetes.
4- Strength your bones: Along with being rich in protein, paneer is super rich in vitamin D and calcium. The amount of calcium present in the body helps the body in many ways. It makes sure that the bones get stronger. Calcium takes care of dental health. A person with diabetes will have many benefits from paneer consumption.
5-Maintain blood pressure: One more major nutrient that is present in paneer is potassium. The presence of potassium in paneer helps and takes care of heart health. It manages and keeps control of the blood pressure. This ensures a happy healthy heart after the consumption of paneer.
Also Read: Can a diabetic have watermelon?
Steps to eat Paneer for Diabetes: Diabetes Diet
Now that we are clear about the nutritional value of paneer it is thus proven that paneer is good for diabetes. There are many ways to consume paneer. You can add paneer to various dishes that you prepare or you can eat raw paneer as salad as well. Eating raw paneer is also beneficial for diabetes as it is low in fat. Most experts suggest eating raw paneer by adding a pinch of salt. Paneer can be added to your salads. various Indian dishes can be made using paneer like paneer tikka and many more
Also read: 5 Common but Dangerous Fruits During Diabetes
Make paneer at home and it to your Diabetic Diet
It is no rocket science in making paneer. You can easily make good paneer at home with some simple steps and can add it to your diet accordingly. You just need to add lemon and milk. Most importantly paneer is good for diabetes, if you have diabetes consume an adequate amount of paneer. Don't eat anything in large quantities. Eat and stay healthy.