Male Contraceptives: Exploring The Benefits And Risks
Defining Male Contraception & Overview of Benefits and Risks
An effective method of birth control for men is male contraceptives. And it can be an excellent option for couples looking to plan parenthood responsibly. In this article, we'll explain the basics of male contraception and its pros and cons when compared to other methods.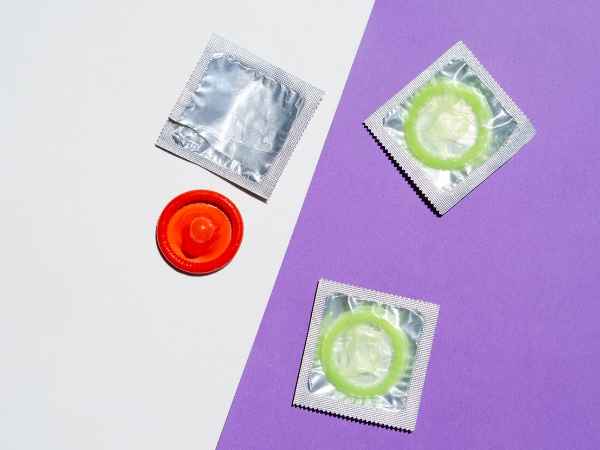 What Is Male Contraception?
Male contraception is any form of birth control specifically for men. The most common forms of male contraception are condoms, vasectomy, withdrawal methods, and FABMs. Most men use condoms for birth control. But there are more advanced methods available such as implants and shots that can provide more effective protection against unwanted pregnancy.
Types of Male Contraception Available
Condoms: A Great Option for Sensible Sex: 

Condoms are one of the most common forms of contraception among males. They offer protection against STIs as well as sperm, making them a great option for sensible sex and a perfect way to avoid any unwanted pregnancies. Condoms come in a variety of forms, sizes, and textures, so you're sure to find something that suits your needs. 

The Male Contraceptive Pill

: There have been studies conducted by various institutions on creating an oral contraceptive pill exclusively designed for men — like the pills used by women — but nothing solid has emerged as yet. Developing such a male pill with minimal side effects is difficult. Even if it is successful, it will likely be many years before it is widely available.

Vasectomy: 

Vasectomy is the only form of permanent birth control currently available for men and is generally considered a last resort before considering any other option due to its permanent effects on fertility. The process involves cutting or sealing off tubes inside the scrotum through which sperm pass from the testes so that they cannot reach the urethra during ejaculation; this prevents them from reaching an egg cell (in theory). Understandably, this type of procedure makes many people hesitate due to circumstances such as wanting more children or simply feeling uncomfortable about taking such drastic measures when reversible options exist (albeit with their own set of pros and cons).
Benefits of Male Contraceptive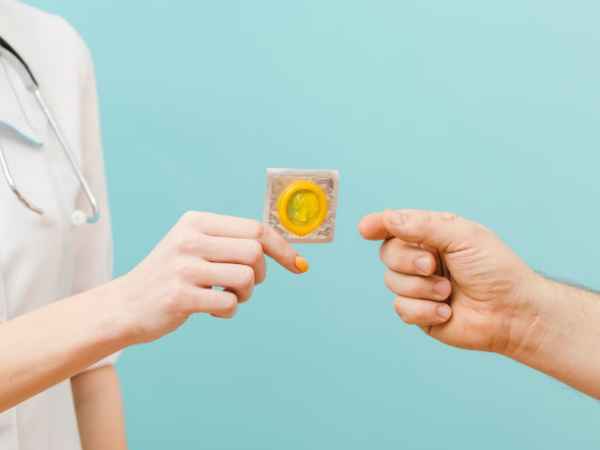 The most obvious benefit of male contraception is that it helps prevent unwanted pregnancies. But there are additional benefits associated with various contraceptive methods for men as well. For instance, condoms are proven to reduce transmission rates for STDs and other infections such as Chlamydia. Hormonal injections and implants can also help decrease a man's risk for prostate cancer over time.
Risks and Side Effects Associated with Male Contraception
There are certain risks with each type of contraceptive method available to men. Condoms can break and lead to STDs if used incorrectly or with expired condoms – be sure to use them correctly every time you have sex! Hormonal injections and implants may cause side effects like changes in moods, fatigue, or headaches; however, these tend to be relatively mild when compared to the risks often encountered with female hormone therapy medications like oral contraceptives. Vasectomies are generally safe procedures. 
Pros and Cons of Male Contraception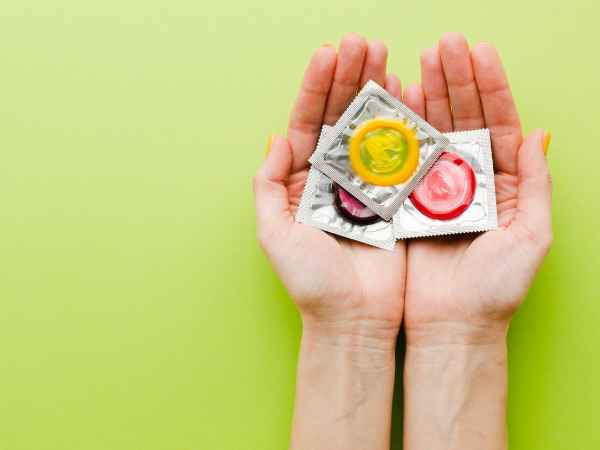 There are several benefits to using male contraception. It is convenient – it only requires one partner to use the method, making it faster and easier to use than female contraceptives, which require two partners. In addition, some forms of male contraception (such as condoms) come with a risk of sexually transmitted diseases that female contraceptives do not typically protect against. Finally, some forms of male contraception carry no side effects or long-term health risks associated with their use.
On the other hand, there are also several drawbacks to using male contraception. For one thing, some forms have a higher failure rate than female contraception – particularly if they're not used properly or consistently – meaning accidental pregnancies can occur. Additionally, some types may cause long-term health risks like inflammation or infection from frequent use or incorrect administration. Furthermore, male contraceptives typically require continued compliance with the user in order for them to be effective in preventing pregnancy.
Overall, male contraceptives offer an effective way for couples to prevent unwanted pregnancies without needing both partners' participation in contraceptive use each time they engage in intercourse. It's important to consider all options carefully before making a final decision on what type of contraceptive method will work best for your needs and lifestyle requirements before settling on any particular form of birth control.
Debunking Common Myths About Male Contraceptives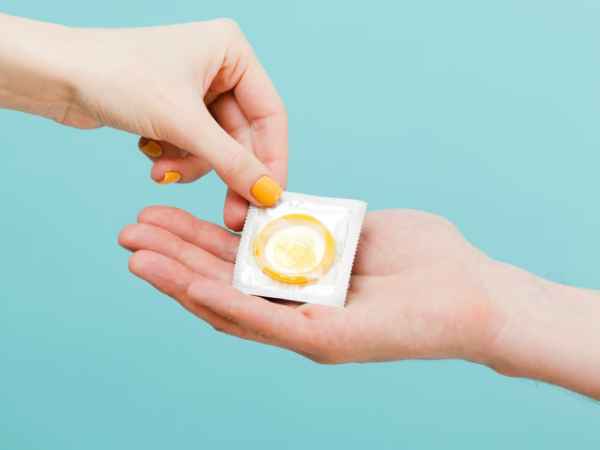 Myth 1: Male Contraceptives Cause Health Risks
This myth is likely based on misconceptions of other methods such as jelly or foam lubricants that might also be used by men during sexual intercourse. While these may have an effect on fertility, there are no studies linking them with major health concerns. In fact, male contraceptives have been studied extensively and researchers have concluded that they don't pose any serious risks to users.
Myth 2: Male Contraception Is Not Effective
Male contraception is extremely effective at preventing unwanted pregnancies when used correctly. The most popular form of male contraception available in Australia includes condoms and vasectomy (surgical sterilization). Condoms are 97% effective if used every time during sexual intercourse while vasectomies are 99% effective in preventing pregnancy.
Myth 3: Male Contraceptives Promote Infidelity
Men using their own contraceptives rather than relying on their female partners is often seen as a "green light" for infidelity or promiscuity. But this couldn't be further from the truth! Using protection doesn't increase the chances of cheating – it only reduces the risk of STDs and unwanted pregnancies which could then lead to an increased comfort level between partners when it comes to discussing infidelity or non-monogamy prior to involving even more people in their relationship structure.
Myth 4: Men Can Use Hormonal Birth Control
Women aren't alone in being able to use hormonal birth control; men can too! While not widely available yet and often overlooked by general practitioners, some types of injectable hormonal medications are now approved for male contraception use – though they require doctor supervision since there could be powerful side effects involved depending on the dosage prescribed.
Myth 5: Men Should Rely Solely on Their Partners For Contraception
While it might seem like women bear a disproportionate share of the burden when it comes to family planning. This isn't something all couples agree with — nor should they. It is beneficial to divide responsibilities between both parties in problem-solving. Instead of having one person take more than their fair share. Plus, relying solely on one method (condoms only) also increases the chances of failure. So discuss alternatives before jumping into unprotected sex without discussing contraceptive options first!
Cost Comparison between male and Female contraceptives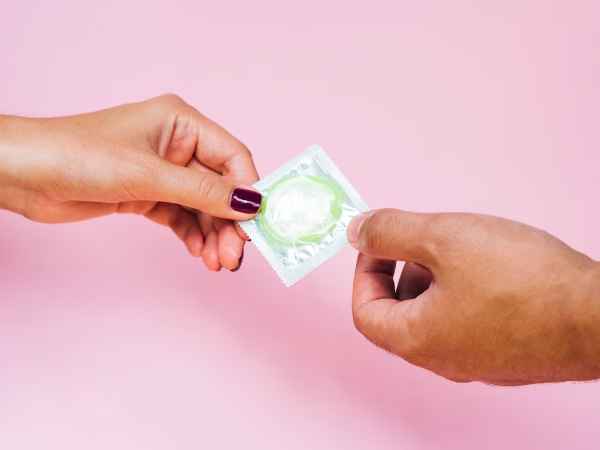 For those who are deciding on the best contraceptive option, the cost is an important factor to consider. Cost comparison between male and female contraceptives can be quite difficult to make objectively. Since there are many different types of contraceptives available. In general, male contraceptives are more expensive than female contraceptives for a given duration of use. Short-term costs of female contraceptives tend to be higher than those of male contraceptives. But this cost may even out over longer periods, such as several years or more. The comparison between both contraceptives can vary significantly based on factors like the type of product and length of use. Making it important for those considering contraception options to thoroughly investigate cost implications before making a decision.
Looking Ahead: Future Opportunities & Developments of Male contraception
Male Hormonal Contraceptives: 

Despite the long history of hormonal contraceptives, researchers are now developing new ones. Specifically tailored towards men. Oral treatment of this nature would interfere with important hormones that play a role in sperm production. Potentially providing an effective form of male-controlled birth control.

Reversible Vasectomy Procedure: 

As a permanent birth control method, vasectomies are traditionally thought of as permanent. However, scientists continue to work on developing a reversible procedure. This could provide men with another option for preventing pregnancy. Without having to rely on hormone therapies or long-term commitments such as vasectomies.

Non-Surgical Male Contraceptives Devices:

Researchers are currently working on non-surgical contraceptive devices. You can apply it externally to prevent sperm from being released during ejaculation. One possible approach could involve applying a material coated with an enzyme blocker. This would inhibit the production of sperm while leaving other bodily fluids unaffected. This approach has so far proven successful in animal trials but not yet in humans.

The Birth Control Patch: 

The birth control patch is an innovative idea involving drug delivery through wearable technology. Also, you can wear it outside the skin. It delivers state-of-the-art pods filled with hormones directly into the body which impede sperm production and prevent conception naturally. 

Gene Editing Techniques: 

Gene editing techniques allow scientists to target specific genes responsible for leaving genetic marks. The marks make it easier for embryos to implant during conception. This means scientists could use gene editing techniques to create 'designer sperm'. That does not contain these marks which ultimately prevents embryo implantation. Effectively blocking any possibility of conception occurring naturally due to unprotected intercourse.
Conclusion,
Overall, different types of contraceptive methods available for men carry different levels and types of risks. Depending on underlying medical conditions that may be present prior to usage or other lifestyle characteristics. Such as smoking habits which could hinder desired results from usage over time. Be sure to consult with your doctor if considering any type of birth control. So that you can discuss your individual needs at hand. By this, you can make an informed decision about which option is best for your personal goals moving forward!