World Hypertension Day 2022: Theme, History & Significance
World Hypertension Day 2022: "Measure your blood pressure accurately, control it, live longer"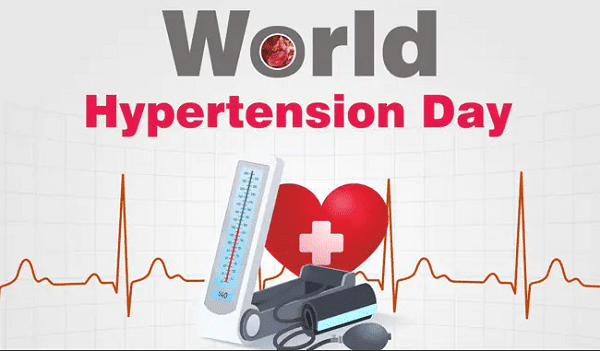 World Hypertension day is observed every year on 17th May. It was created by the World Hypertension League, which is an organisation that focuses on creating awareness about Hypertension and reducing the number of deaths caused by hypertension.
The first hypertension day was celebrated in the year 2005. Every year, World Hypertension day has a different theme in order to create public awareness. The theme of World Hypertension day 2022 is "Measure your blood pressure accurately, control it, live longer" focussing on creating awareness about how blood pressure can be measured and maintained. World Hypertension day aims to create awareness about the rising blood pressure levels of people all over the world and how we can tackle it.
Creating awareness about blood pressure measurement is crucial because many people around the world, especially those belonging to low and middle-income groups, are not well equipped with how to measure it. 
About Hypertension
Hypertension or high blood pressure is a condition in which the pressure of the blood inside the arteries is alarmingly high. The arteries carry blood from our heart to the rest of the body. In Hypertension, The arteries are overworked and become hard with time. 
To keep blood pressure under control, patients need to check it regularly so that they are aware of it and can implement the necessary changes in diet, exercise and lifestyle.
Complication of Hypertension
If not kept under control, Hypertension can lead to many life-threatening diseases such as-
Stroke

Heart attack

Heart failure 

Damage to the blood vessels 

Aneurysm

Dementia
What causes Hypertension
Inactivity 

Cholesterol 

Diabetes 

Inactivity 

Age 

Obesity

Smoking 

Family history
Also Read: High Blood Pressure: Symptoms and Causes
Blood pressure measuring
There are two measuring units for blood pressure-
Systolic Blood pressure- It checks the blood pressure in the arteries when the heart beats  
Diastolic blood pressure-  It checks the blood pressure in the arteries when the heart rests between beats. 
Your blood pressure is said to be normal when your systolic blood pressure is less than 120 mm Hg and diastolic blood pressure is less than 80 mm Hg. If systolic blood pressure is more than 130 mm Hg and diastolic blood pressure is more than 80 mm Hg, then you have hypertension. 
Also read: 15 Food That Can Save Your Heart
How blood pressure is measured
There are various ways to measure blood pressure in a person. These are-
Digital blood pressure Monitor- Digital blood pressure monitor consists of a digital screen that gives information about the systolic and diastolic blood pressure levels and heart beats per minute. The monitor can also be used to inflate the cuff that goes around your arm with the push of a button. The inflatable cuff tightens around the arm and slowly releases pressure within 15 to 30 seconds in order to check the blood pressure level. Digital blood pressure monitors are the most convenient blood pressure measuring devices in the world.
Manual Blood pressure monitor- Manual blood pressure monitors are those which contain an analogue screen and use an inflatable cuff that is operated manually through a squeezable bulb. When you squeeze the bulb, the inflatable cuff gets tighter and blood pressure starts getting measured. The blood pressure levels are shown on the analogue dials of a manual blood pressure monitor.