Monkeypox : Govt Issues Rules After 4 Tested Positive
Keep Monkeypox patients isolated for 21 days, cover lesions: Government Guidelines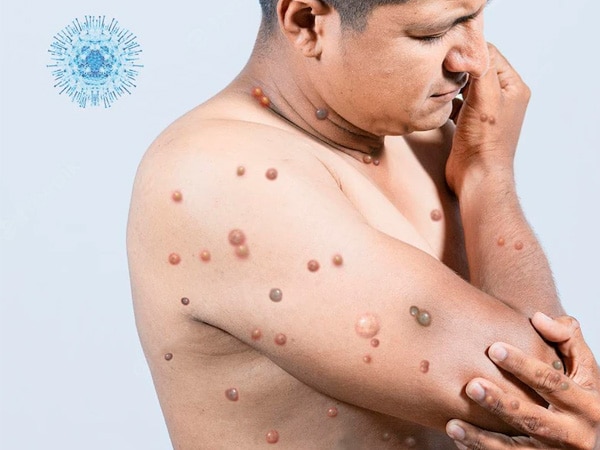 Understanding Monkeypox: The new Terror in Town
Monkeypox is a zoonotic disease caused by the variola virus. Variola viruses are members of the poxvirus family. These viruses were first isolated from rhesus monkeys (Macaca mulatta) in 1913, and since then have been identified in many animals including humans, dogs, cats, horses, cattle, pigs, mice, rats, and squirrels. In humans, the variola virus causes smallpox, which was responsible for millions of deaths worldwide throughout history.
Indian Government's Take: The government has issued guidelines for people who have been exposed to the monkeypox virus. Also, they alarmed people who have monkeypox symptoms to stay away from others for 21 days. The guidelines say those who have had contact with someone who has monkeypox should avoid public places where crowds gather, including shopping malls, movie theaters, restaurants, and bars. They should also cover their mouth and nose when coughing or sneezing and wash their hands frequently. People who have not developed symptoms after exposure to the virus should monitor themselves for two weeks. If they develop fever, rash, muscle aches, fatigue, or swollen lymph nodes, they should seek medical attention immediately.
It was reported in Delhi that a 34-year-old man with no history of foreign travel contracted monkeypox. The Lok Nayak Hospital is housing him in an isolation center for his recovery. PTI reported that the Delhi patient had attended a stag party in Himachal Pradesh's Manali recently. Similarly, the other three patients, all from Kerala, are also in their 31-35-year-old age bracket.
Guideline pdf: Guidelines for Management of Monkeypox Disease.pdf
World Health Organization (WHO) Director-General Tedros Adhanom Ghebreyesus declared monkeypox an international public health emergency on July 23, 2022. This decision overturned a decision by the WHO Emergency Committee which recommended against declaring a PHEIC, since most of the cases are non endemic, do not have clear epidemiological links, and display milder nonspecific clinical signs. Efforts to contain monkeypox are running out of time and a well-funded global strategy is needed.
A few things to keep in mind:
The variola virus can survive outside the body for long periods of time. Once infected, the person becomes contagious and is able to spread the virus to others via direct contact with their respiratory secretions.

People can get the variola virus primarily through close physical contact with animals that have the virus. An individual may contract the virus by coming into contact with the blood, mucous membranes, urine, feces, saliva, breast milk, semen, vaginal fluids, tears, or conjunctival discharge of an infected animal.

Human beings can get sick from monkeypox just like they can get sick from smallpox. Smallpox is not as serious as monkeypox, though, and people who become sick with the former generally get the treatment and get well.

Monkeypox has a high mortality rate and is often fatal if left untreated. If a person survives infection with monkeypox, he/she is at increased risk for complications later in life. Complications can include blindness, pneumonia, encephalitis, myocarditis, hepatitis, arthritis, and neurological problems.

Individuals who are immunocompromised or who have compromised immune systems are vulnerable to developing severe illness if they contract monkeypox. Anyone who has had close contact with an infected animal should consider seeking medical attention immediately. In addition, anyone who comes down with symptoms of the disease should seek treatment early in order to avoid complications.
Symptoms of monkeypox may include: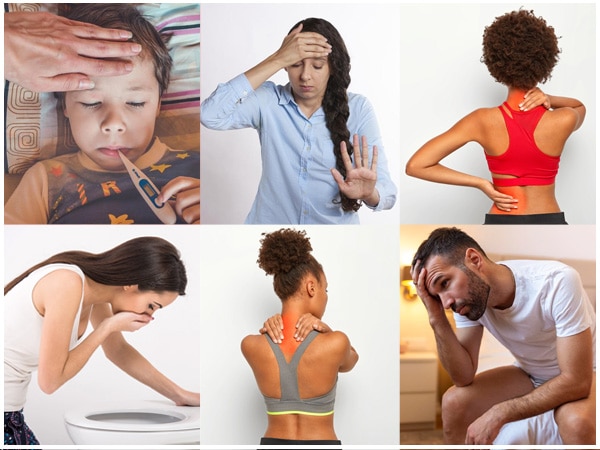 Fever

Headache

Muscle pain

Nausea

Stiff neck

Vomiting

Weakness
Symptoms of monkeypox may appear anywhere between 2-14 days after exposure but can take longer. Initial symptoms include fever, headache, malaise, muscle aches, loss of appetite, and abdominal pain. After about a week, a rash appears, starting on the head and spreading down the body. A bluish, scaly patch develops over the lower legs, then spreads upwards towards the groin area. Other symptoms include swollen lymph nodes under the arms and neck, sore throat, and chest pains.
Get medical attention as soon as you notice any of these symptoms. You should take steps to prevent yourself from coming in contact with the virus, including avoiding contact with people who already have this virus. If you do become ill, keep warm and try not to touch others. Do not go back to work until at least 24 hours after the fever subsides. If you develop symptoms of monkeypox, seek medical care right away.
Also read: As Monkeypox Cases Rise, Experts Urge World Health Organization to Call it an STI
Transmission
Not only monkeys but humans can catch the virus from contact with animals such as bats, rodents, and squirrels as well. People become infected by inhaling droplets containing the virus when close to someone suffering from monkeypox.
The illness is transmitted to humans through the bite of an infected animal or through direct contact with fluids from a person with monkeypox. The disease has a high fatality rate in humans; there are no known human survivors of monkeypox. Throughout human history, outbreaks of monkeypox have occurred in many countries, causing both fatal and non-fatal cases. The virus is also present in ticks and can live in them for years without spreading the disease to humans. Monkeypox is not easily transmissible between people. However, if someone does become ill with the disease, they may pass it on to others by touching their eyes, nose, mouth, or broken skin.
Monkeypox is highly contagious among monkeys, and if you are someone who works closely with them they can pass it on to you. If a person works around monkeys, especially those that live in captivity, they should take precautions so that they don't get it.
What Are the Risks Associated With Monkeypox?
The only known way to contract the virus is through close contact with sick monkeys or their bodily fluids. There are ways to reduce your chances of getting this virus despite not being able to prevent exposure to the virus. People who work closely with wild animals should take special care to protect themselves. Also, if a person does get sick, they should stay home and avoid others to limit the spread of the disease.
Also read: Monkeypox cases detected in United Kingdom; All you need to know about the viral infection
What Is the Treatment for Monkeypox?
There is no cure for monkeypox. However, individuals who become ill with this condition can receive supportive care and medications to help prevent complications. Doctors use Antiviral drugs to treat patients who develop mild infections. There is currently no vaccine to protect against monkeypox.
Is There A Vaccine For Monkeypox?
There is no vaccine currently for preventing monkeypox. The best way to prevent contracting monkeypox is to avoid exposure to wild or pet primates. If you plan on spending time around them, wash your hands frequently after touching them and before eating food or drinking liquids. Also, wear gloves while handling anything that comes in contact with the skin, especially if you are working with a primate. When possible, keep pets away from wild primates.
However, the World Health Organization says that if people do not develop immunity from smallpox, they could still become ill from monkeypox. This means that people should avoid direct physical contact with anyone who has had monkeypox. As well as covering up any open sores, people should be careful not to touch their eyes, nose, and mouth. Doctors say that washing hands regularly with soap and water is the best way to prevent infection.
The Final Takeaway,
In conclusion, I think we can hope for the best but expect the worst. We just want to finish by saying that everybody should take this threat seriously and take the necessary precautions to ensure safety. If you think you have monkeypox, you should cover your mouth and nose when you sneeze or cough, promptly wash your hands and avoid contact with other people. You should also protect yourself from mosquito bites if you live in or travel to areas where Monkeypox cases are present. The best prevention against diseases transmitted by mosquitoes is to prevent mosquito bites through the use of insect repellent, protective clothing, and nets (bed nets or window/door screens).